Your running shoes — especially your outdoor running shoes — can have a huge impact on your performance, not to mention your risk of injury. Unlike running on a smooth, flat treadmill, running in the great outdoors means you'll encounter uneven terrain and sometimes be at the mercy of the weather.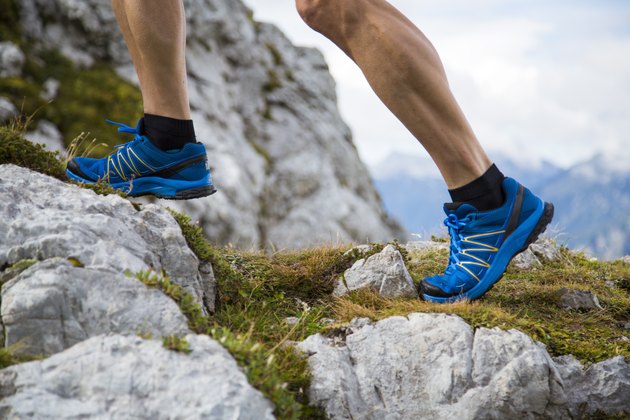 So it's important to choose outdoor running shoes for specific terrain — be it trail, track or road. For example, a trail running shoe is made with more rugged features and ankle stabilization, while a road racing shoe should be engineered to be lightweight and breathable on the asphalt or concrete. If you're a bit overwhelmed by all the options, here's a guide on what to look for and specific shoe recommendations from experts.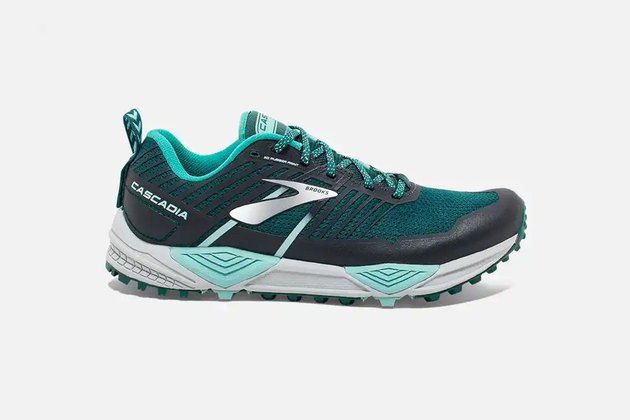 Best Trail Running Shoes: Brooks Cascadia 13
"For trail shoes, you want a shoe that will help support the additional lateral movement required when running trails," says Mark Cucuzzella, MD, owner of the running website DrMarksDesk.com.
"The stack height [distance between your foot and the ground] should not be too high, and you should not have an elevated heel, as these two features will contribute to a higher likelihood of ankle sprain."
"People have different preferences for cushion and tread, so I encourage them to find their own sweet spot," he says. And if you live where it's wet and rainy, look for a waterproof upper. The Brooks Cascadia 13 protects from rocks and roots under foot and from trail debris on the sides and tops of feet.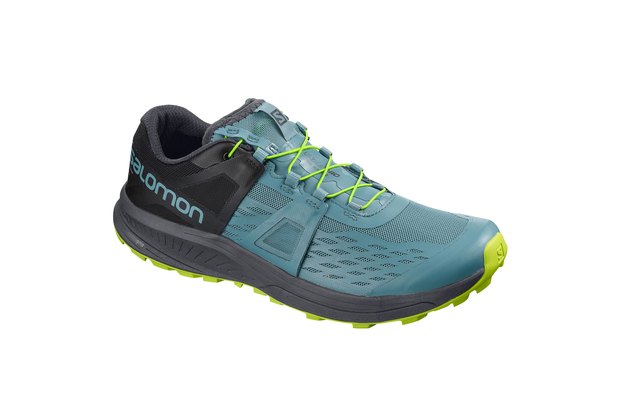 Best Road Racing Shoes: Salomon's Ultra Pro
For the general public (i.e. non-professional runners), your road racing shoes shouldn't be too different than what you train in, says Dr. Cucuzzella. If you plan on doing a lot of racing, though, the one thing you might look for is a shoe where the upper and outsole are stripped down a bit for weight.
"But as far as the other features — flexibility, midsole density, stack height and toe box — they should mirror what you're used to," he says. Salomon's Ultra Pro provides long-distance comfort with extra support and cushion in the midsole.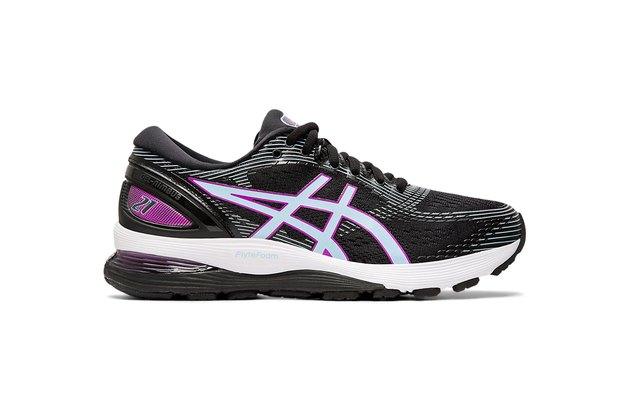 Best Long-Distance Running Shoe: Asics GEL-NIMBUS 21
"For a distance shoe, you are really searching for comfort, cushioning and durability," says Braden Moorhead, senior buyer at Zappos.com. So don't be afraid to test out a bunch until you find one that can keep up with you. "If your shoes feel a little snug or 'off' around mile three, chances are the farther you run, the more the problem will be exacerbated," he says.
Test all of your gear — especially shoes — during your training so there are no surprises on race day. "Even if you've run in the same model shoe before a race, you never want to show up to race day with a brand new pair of shoes. There shouldn't be a ton of break-in time for running shoes, it's more to test that they feel good through the entirety of the run."
Asics GEL-NIMBUS 21 has added mesh for more breathability and support, but also has a spacious toe box and gel technology in the forefoot to give your feet more space to move.
Best Stability Running Shoes: Altra Provision
"A small percentage of runners might benefit from what is called a 'stability shoe' — firmer density and less flexibility through the midsole," says Dr. Cucuzzella.
"Look for shoes that have low heel-to-toe drop, a wide toe box to allow for natural foot function and light weight to better accommodate the runner's needs," he says. The Altra Provision shoes have grid-like grooves in the midsole, allowing the foot to flex, while still being lighter for more speed and better performance.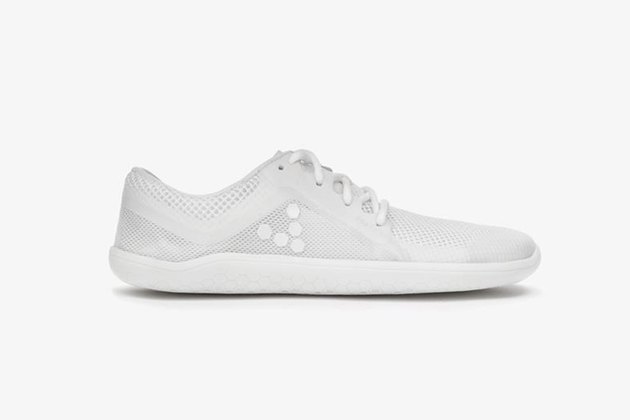 Best Minimalist Running Shoes: VIVOBAREFOOT Primus Lite
Your sneakers should be an extension of you, says Jessica Marie Rose Leggio, running specialist at RunPainFreeNow.com. She says you'll want to hear the sound of your shoe pushing off the ground behind you. And only a flexible shoe allows for that.
"Also, a flexible shoe doesn't hide issues, it exposes them, and you want to know what is going on at the start of it, not when you are already injured. You want the run to be dictated by you, not a sneaker dictating your biomechanics," she says.
The VIVOBAREFOOT Primus Lite has a vegan upper made from PET recycled plastic and a thin sole that lets you train hard while developing skillful movement.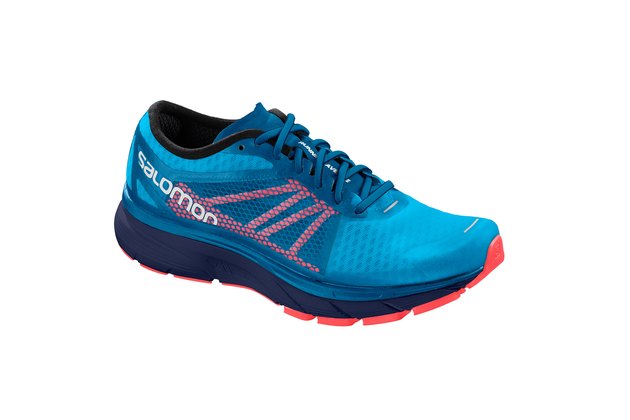 Best Cushioned Running Shoes: Salomon's Sonic RA 2
"Extra cushioning in your running shoe definitely isn't for everyone; it ultimately depends on your running style, individual stride and your body type," says Caleb Backe, personal trainer and health and wellness expert for Maple Holistics, a natural hair and skin care company.
"Choose a cushioned running shoe that's designed to improve your natural foot positioning for increased comfort," he says. Salomon's Sonic RA 2 is designed to hug your foot in a comfortable, custom fit without aggravating pressure points.
Best Neutral Running Shoes: Topo Athletic's Magnifly 2
Despite what many people think, most runners don't need a lot of cushion or motion control devices in their running shoes, says Dr. Cucuzzella. What they need is a light, flexible, neutral and not-too-soft shoe.
"A neutral running shoe empowers your body to move in a more natural way, and a wide toe box allows the toes to spread and splay in order to distribute impact forces and encourage proper toe off through the gait cycle," he says. Topo Athletic's Magnifly 2 has zero drop with 25 millimeters of cushion, giving your foot the freedom to move as if you were barefoot.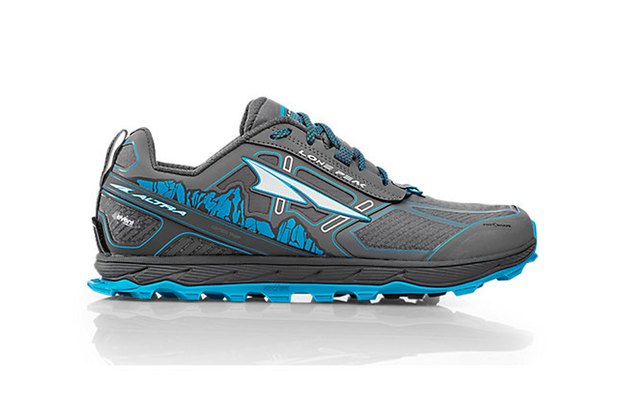 Best Wide Toe Box Running Shoes: Altra Lone Peak 4.0 RSM
"'Wide toe box' isn't a standardized term like a shoe's width is," says Moorhead. "A wide toe box for one brand could feel narrow and tight for some runners and could be bulbous and boxy in other brands," he says.
So it's important to try on a variety of shoes before picking one that feels the most comfortable for you. "Whatever fit you're going for, you never want pressure in the toe box, nor do you want so much room that there is an insecure fit," Moorhead says. The Altra Lone Peak 4.0 RSM has a "footshape" wide toe box that allows your toes to relax and spread out naturally for more comfort and stability both uphill and downhill.
Best Waterproof Running Shoes: VIVOBAREFOOT's Swimrun
Even when you're looking for waterproof running shoes, you don't want to compromise your foot's function in the rain, says Leggio. "You don't want to get hurt on wet surfaces, so you need your full foot control."
Be sure you can wiggle your toes (these shoes tend to be more laterally restrictive due to the material), so that even when your feet get wet, you can still move them to keep blood flowing, she says. Try VIVOBAREFOOT's Swimrun, a line of waterproof running shoes that come in low-ankle and high-ankle styles.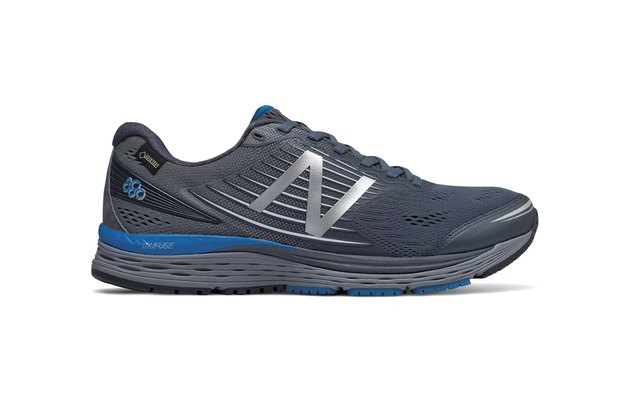 Best Winter Running Shoes: New Balance880v8 GTX
"When you go on winter runs, ice is going to be your worst enemy," says Paul Ronto, director of digital content and research for RunRepeat.com, an athletic shoe review site. "You have to be cautious of street lines and crosswalks, as painted lines tend to be extra slick compared to their concrete or asphalt counterparts." The New Balance880v8 GTX has a good grip on the bottom, as well as a waterproof Gore-Tex membrane, which help keep your feet dry.