Sometimes getting to the gym can be a major struggle. An easy way to boost your motivation? A cute, functional outfit that you just can't wait to show off. The right set of workout shorts can make a huge difference. You'll be able to work harder if you're comfortable, and you'll also feel confident as you hit that next set of burpees.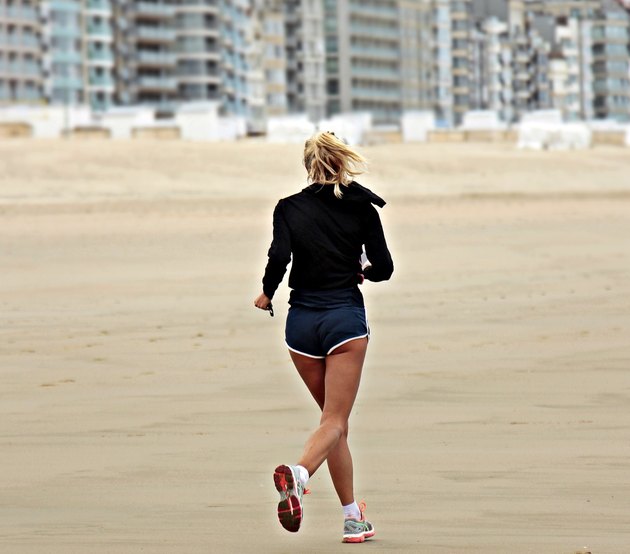 When you're searching for the top women's workout shorts on the market, you'll want to find those that balance style and practicality. Look for picks that offer room in the waist, don't ride up and come complete with functional extras like zipper pockets. Buzzwords like "sweat-wicking" and "breathable fabric" are great, as that means the short is likely lightweight and made to move, says Cassandra Sethi, personal stylist and founder of Next Level Wardrobe.
Here, Sethi gives us her top short picks that offer both functionality and style. Made to stand up to even the sweatiest workouts, you'll be able to dedicate all of your focus on crushing that next rep.
1. Lululemon Track That Short 5-Inch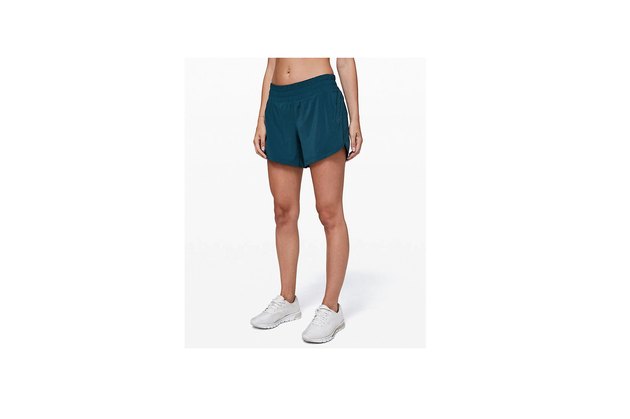 Available in four different colors, this is a classic short that's ideal for everything from hitting sprints to the weight room. Complete with four-way stretch and quick-drying material, they're designed to beat sweat faster than your first lap around the track.
"This 5-inch short is the perfect go to for those hot summer days," Sethi says. "The length gives you enough coverage for any activity, and the fabric is lightweight enough to keep you cool."
2. Michi Kinetic Short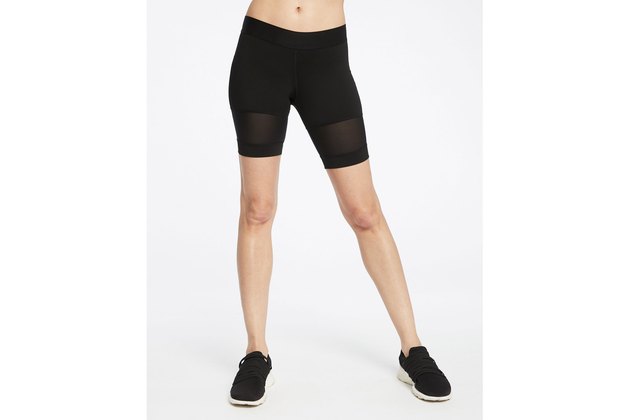 This is anything but your typical biker short. "For those that want something a bit more fashion-forward and comfortable, Michi does a great spandex short," she says. "The mesh inserts give it a modern, sophisticated feel."
Featuring Italian performance fabric, the short keeps you covered and cool. Pair it with a cozy button down, and it's a sleek look perfect for brunch with friends post-sweat.
3. Alala Plie Short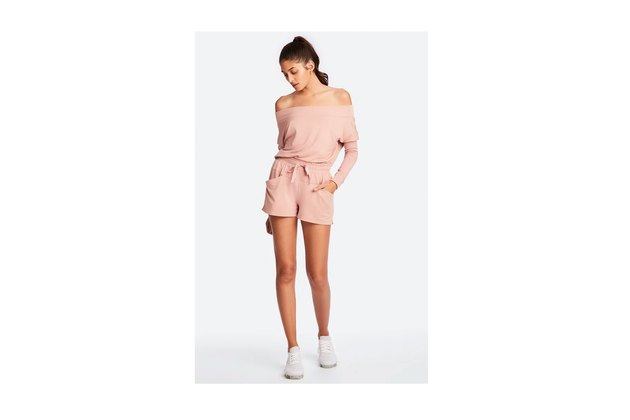 If you're a fan of lower-intensity workouts, like barre or light yoga, this short can take you straight from the studio to coffee dates and beyond. "This dusty rose short is made out of super soft french terry that you won't want to take off," Sethi says. "They're perfect to wear for a light workout, errands or just lounging around the house."
Added bonus: Two convenient front pockets for must-have cards and cash.
4. Prana Olivia Short Plus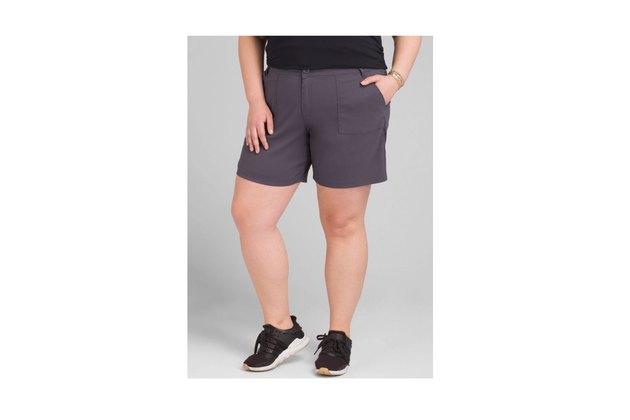 This plus-size pick is perfect for your next outdoor hike or long walk. "Made of a nylon/Spandex blend, it's ideal for the woman on the go," she says. "It has quick-dry properties, comes in a mid-rise and has enough pockets to stash your stuff."
Plus, the relaxed, trouser style makes this short a comfortable pick that won't ride up whether you're tackling trails or simply hitting the shopping racks. The short comes in two versatile colors: coal and black.
5. Athleta Metro Slouch Short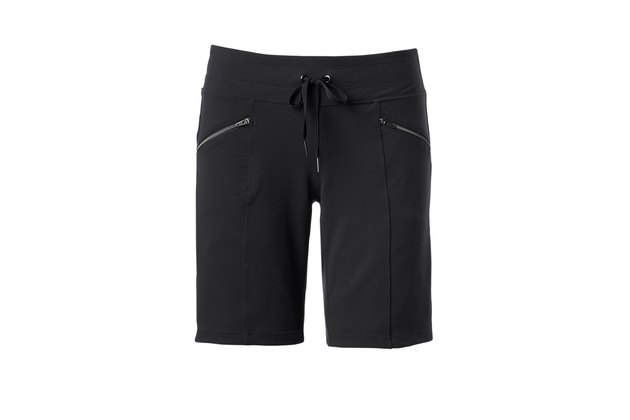 Think of this short as your ultimate weekend pick. Made for adventuring and travel, it's perfect for exploring any location by foot or bike. A bit on the longer side with an 8.5-inch inseam, these have the coverage you need to really make moves. "They are relaxed fit, mid-rise and have enough room to move around with ease," says Sethi.
6. New Balance 4-Inch Impact Short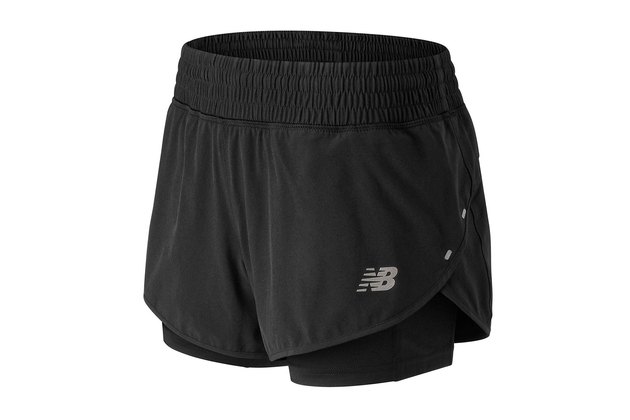 Complete with an inner, longer short liner, this two-in-one streamlined short from New Balance offers runners exactly what they need to pick up the pace. The gathered boxer-style waistband helps you feel locked in and super secure, and drop-in pockets at the outer thigh are right where you need them.
7. Strut This CiCi Short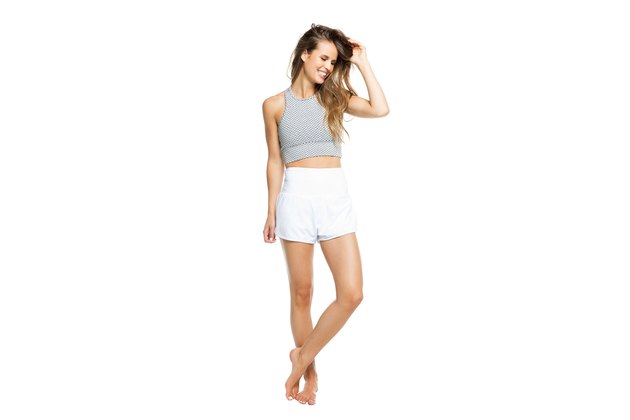 "Summer is the perfect time to sport a white pair of shorts, and Strut This did a great job with this one," says Sethi. "These shorts have a built-in biker short with a mesh overlay so not only are they fashionable, but functional too."
The high-rise style offers great coverage for someone who isn't big on exposing their tummy and would be perfectly paired with a loose-fitting T-shirt or crop.
8. Nike Sportswear Heritage Short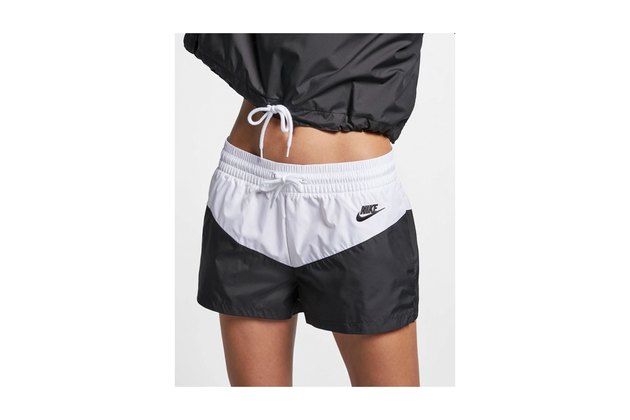 This casual, athletic short complete with a color-blocked, chevron design is ideal for someone who makes style a top priority when it comes to selecting their workout wear. "This varsity-feeling short is fun for the summer," says Sethi.
Featuring an adjustable elastic waistband, you have the opportunity to make this short as cinched or loose as you want. Into sets? Pair this pick with the matching sportswear jacket.
9. Athleta Printed Running Short
Runners looking for a fun, functional pair of shorts, look no further. You'll absolutely love the two drop-in pockets in the front of the waistband (plus, one on the back!) so you can stash energy gels, a credit card, keys and your phone for long-distance miles.
"Athleta made these camouflage printed shorts with a mid-rise, perfect for your runs," says Sethi. "I'd pair them with a white tank or grey T-shirt and you'll be good to go."
10. Lululemon Align Short 4-Inch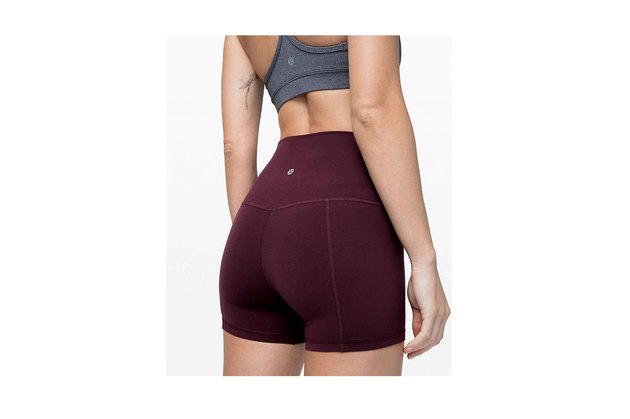 Lululemon's buttery-soft, sweat-wicking Nulu fabric hugs your curves perfectly and makes you forget you're even wearing shorts. Perfect for everything from yoga to HIIT workouts, it's a no-frills, close-to-skin material that moves with you in any and every way.
The Align short also comes in both a 4- and 6-inch inseam and eight different colors, meaning that they're a right shape and style for every taste.