One of the best things about running is that it's a low-maintenance sport. All you really need are a pair of shoes and you can log endless miles. But, the more comfortable and functional your gear is, the longer you'll be able to run. Translation: If you're serious about running, it's probably worth investing in some essential items to help you perform at your best.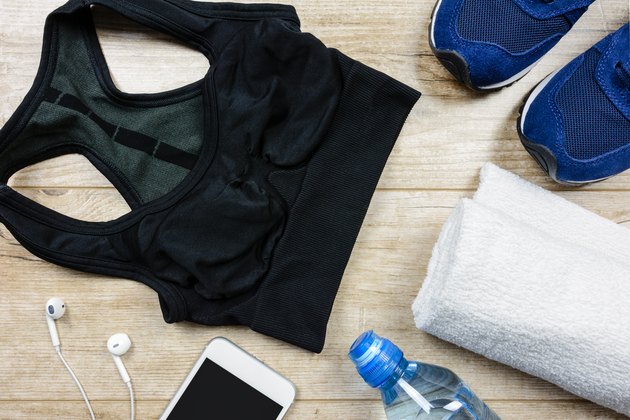 We did our research and tapped some of the best running coaches to find out what you need to look for when buying gear and accessories, as well as specific recommendations for what's worth the money. Try any or all of the below and chances are your feet — and the rest of your body — will thank you.
Running Armbands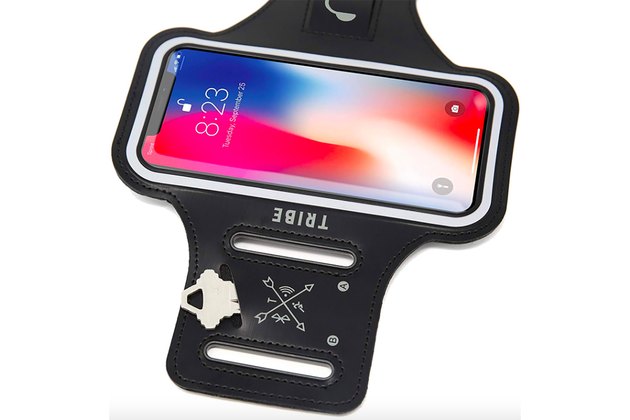 Want to bring your just your phone along for the strides? Don't bother with trying to juggle it in your hands. Slap on an armband, like the LifeProof Lifeactiv Armband with Quickmount. The mount clicks into place and holds your phone securely, and an easy twist releases it from this low-profile band.
If you want your phone for safety but also want to bring along your ID and some cash, try an option like the non-slip Tribe Water Resistant Cell Phone Armband, which you Velcro on and still have access to your touchscreen via the clear, protective case.
Running Sunglasses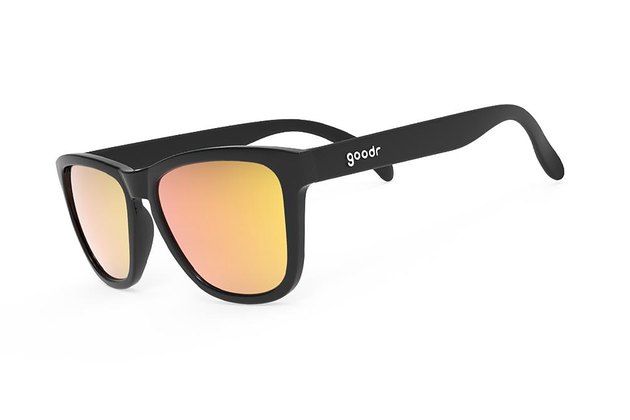 If there's sun in the forecast and you're planning to be on the trails or road for a while, don't leave home without a pair of sunglasses.
"When you're looking for sunglasses, you want to find a pair that fits your head size and feels secure on your face," says Matthew Meyer, RRCA run coach and coach at Mile High Run Club in New York City. "You want to be able to forget you're even wearing them, rather than messing with them every five minutes."
Lightweight is important, too. "I mean it when I say District Vision makes the best running sunglasses out there," says Meyer.
"I like the Keiichi. They're so light and the nose pad/temple tip design keeps them from moving around on your face when you run, no matter how sweaty you are. The dark tinted lenses allow your eyes to relax while you're out on the run. I honestly have trouble leaving the house to go for a run without them. And they just look so cool!"
Looking for a cheaper option that still get the job done? Grab a pair of Goodr. "They're lightweight, polarized, secure and good-looking!"
Hydration Packs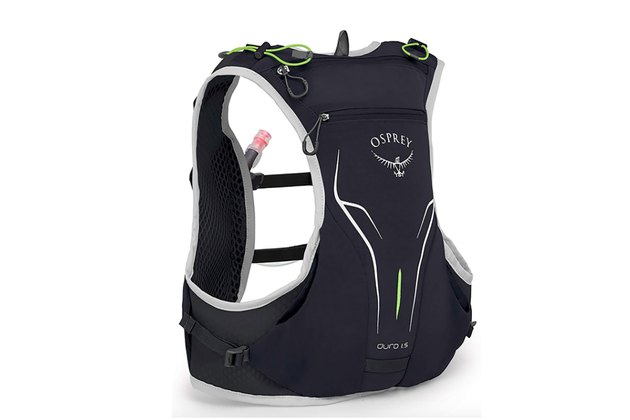 If you're running anymore than seven miles, you'll want to consider a hydration pack to help keep yourself fueled and energized. Thanks to the spout on these, you won't even need to stop running to drink out of it.
"I use the Osprey Duro 1.5 Hydration Vest," says Meyer. "It holds everything I need close by in the front pockets while storing a huge hydration bladder in the back for those longer days. The locking system is really quick to put on and keeps the whole pack from bouncing around."
Need to bring along even more H2O? "I recently upgraded to the new and improved Salomon Advanced Skin 12 Running Vest," says says Hollis Tuttle, RRCA level 1 coach and director of instructors at CITYROW in New York City.
"I truly love that this new version is much more fitted and even includes several places to cinch it further as I consume fluid. It truly fits like a second skin — no shifting or chafing!"
Running Insoles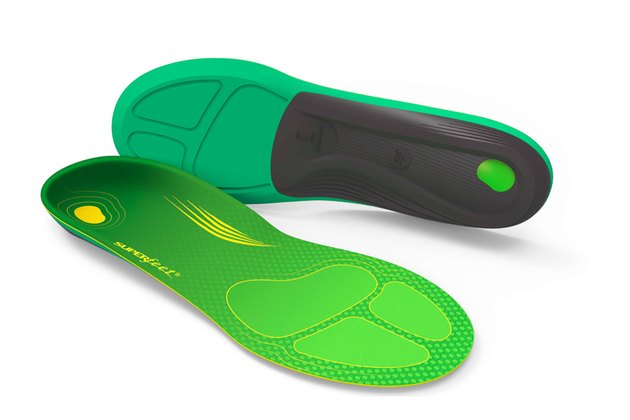 While you may be in love with your running shoes, that doesn't necessarily mean you love the insoles. You may find that you need a bit more shock absorption and cushion under your feet.
"A runner can add insoles or orthotics to a pair of shoes to increase the comfort of their shoes," says Meyer. "It can also help correct certain issues with running form, like over pronation, if that's a problem for you."
Superfeet's Run Comfort Green insoles not only provide more comfort, but because of that, they can reduce fatigue that your feet feel after miles of pounding. Bonus: They're made of wicking material with odor control!
Chafe Balm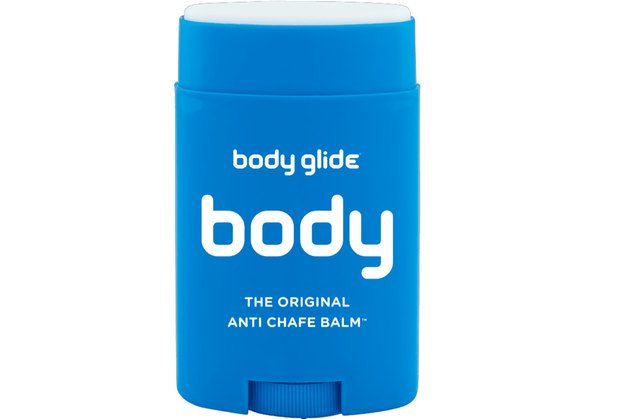 Despite best laid plans and trying your gear ahead of time, sometimes things rub and chafe. Be prepared for it by applying some Body Glide ahead of time. It's designed to protect you from rubbing and hot spots, and it also has a sweat- and water-resistant formula, so it won't dissipate mid-miles. It isn't greasy either.
And plenty of running coaches are also fans of Vaseline. "Honestly, it's the best — don't waste your money on anything else," says Luke Lombardo, RRCA-certified running coach and owner of LPL Fitness LLC in Los Angeles. "It gets the job done!"
Running Watches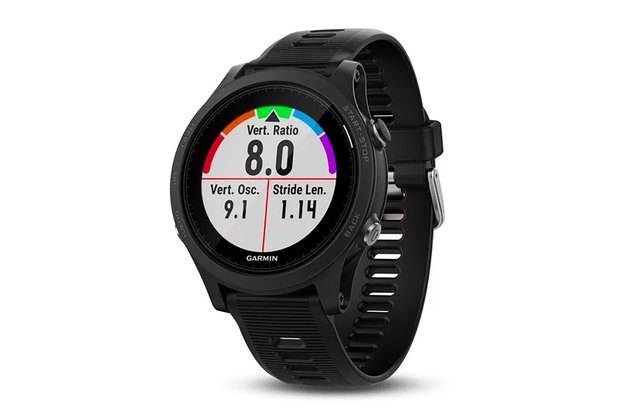 While it's not necessary, if you're serious about your running, you'll want to keep track of your stats. A running watch is a great way to do that. "Look for a watch that fits your needs, monitors your heart rate and has an accurate GPS," says Meyer.
"I've used the Garmin Forerunner 935 for several years and absolutely love it. It's so easy to use on whatever activity you're doing, and when it comes to my running workouts, it keeps track of all my intervals and paces for me, so I can just concentrate on my run and check my stats later."
John Honerkamp, RRCA- and USATF-certified coach and founder of The Run Collective agrees that Garmin is a great option and uses a less expensive model, the Forerunner 235. "It's accurate and tracks all my vital running stats," he says. "It has a sleek design, making it stylish, and it's functional and lightweight, too."
Running Belts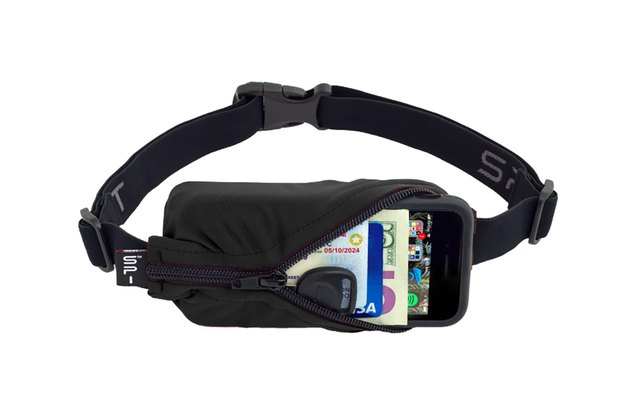 Running belts can serve two main purposes: If you're going on a quick run and just need a place to stash your personals, like a phone, ID, money and keys, you'll want a belt that just has a pocket where you can keep your stuff. Try the Original SPIbelt, which is bounce-free and adjustable, and the pocket is expandable, depending on how much you're stuffing into it.
If you're going for a longer run, you'll need a belt that can hold a bit more, like fuel and water. "Specifically for those going on a long run without access to water fountains, the Nike Double Flask Pocket Running Belt can hold two water bottles," says Lombardo. "It's great for a marathoner or ultramarathoner who needs easy access to a good supply of hydration on the long runs, especially on hot days." It has a zip pocket to store personals and gels or chews, too.
Hats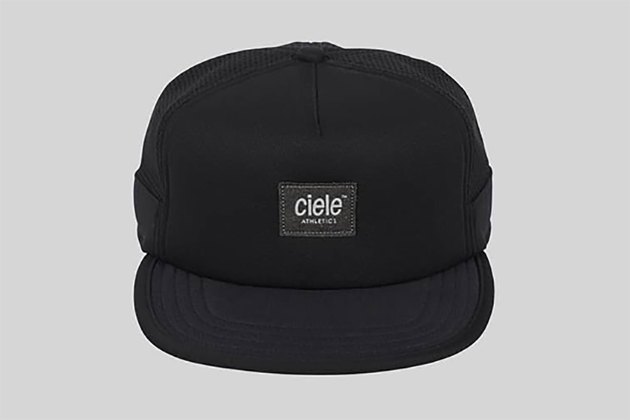 Keep sweat at bay by sliding a cap onto your noggin before you hit the pavement, trail or treadmill. "Hands down, Ciele Athletics," says Meyer. "You name it—all their models are amazing. Not only do they look fresh, but the built-in cooling band around your head keeps you cool and helps to keep the sweat out of your eyes.
"My favorite model is the TRL Series — I've got a huge head, and these fit more like a trucker hat. And with their soft brim they're packable, and you can throw them in the laundry!"