For the Pilates devotee with some cash to spare, having a reformer at home ensures you can crunch, curl and circle your way to a stronger core even if you can't make it to the studio. "It's definitely an investment," says New York-based Pilates expert Mimosa Gordon.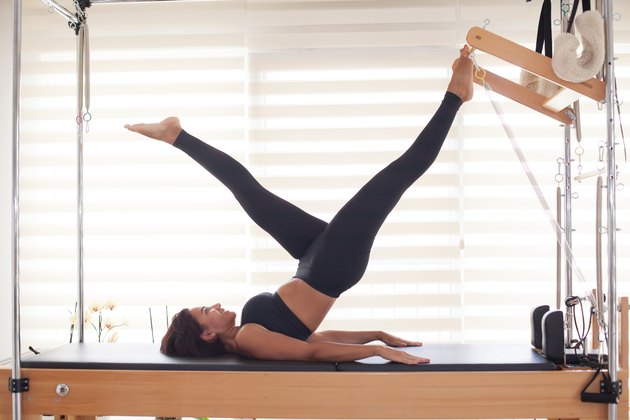 "But if you're self-motivated enough to use it regularly and either have baseline education on how to do the exercises safely (or are committed to learning,) then it's right for you."
To see and feel results, she and Pilates instructor Kymberly Byrnes, recommend starting with a few private lessons with a trainer who can offer form adjustments and movement modifications. It's also essential to practice Pilates at least three days a week. "You'll only reap the health benefits if you make room in your schedule to actually do the workout," says Gordon. Not to mention getting your money's worth!
Ready to invest in a reformer? This list of the best Pilates reformers can help you figure out which machine is right for your budget, space and experience level.
Shopping for a Pilates Reformer
Picking out Pilates reformer is like shopping for a car; the best machine for you depends on your budget, how often you're planning to drive/use it and which bells and whistles are important to you.
Typically, reformers with fewer features (straps, springs, pads, loops and attachments) will cost less than higher-tech options. Decked-out machines can cost up to 10 or 15 times as much as simpler options.
"The more accessories and attachments a machine has, the more options you'll have for improving core, arm and leg strength," says Heather Jeffcoat, DPT, a physical therapist who specializes in using Pilates with her patients at Fusion Wellness & Physical Therapy. "A full-service machine will give access to over 1,000 exercises so you can create a workout you'll never get bored of."
If you're on a budget, don't worry, according to Byrnes, "you can still redefine your whole body — so long as you actually use the machine and do the exercises correctly and focus on form and alignment."
Best for Small Spaces: Allegro 2 Reformer by Body Balance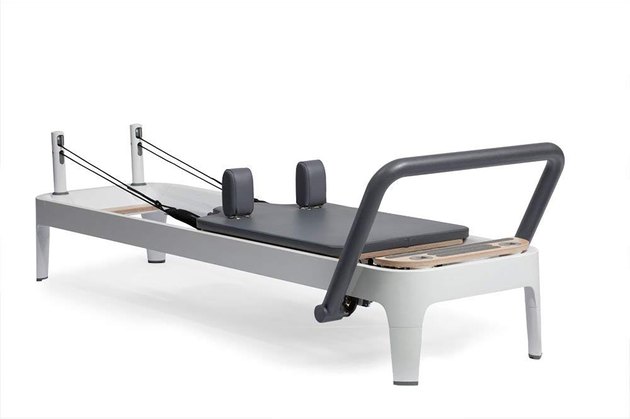 If you're interested in purchasing a reformer that's apartment-compatible, Jeffcoat recommends Body Balance's easy-to-use and super-adjustable Allegro 2 Reformer. And if you're super short on space, you can also buy the Allegro 2 Reformer Wheel, which allows you to roll and stack the machine in the corner.
"With its metal frame it will fit in perfectly with any home gym, and is less expensive than most higher-tech wood-crafted machines." It's a machine that's built to grow with your program, she says. You can use it on flat ground as you're starting to build strength, then prop the platform up on its 15-inch legs when you're ready to incorporate moves like pull-ups and lunges.
It features a rope system, quick-release lever that works even if you're lying down, quick-change loops and handles, smooth-riding carriage and fully-padded hand and foot rests. "Because it's easy to use, you're able to get more out of your workout instead of wasting time adjusting levers, handles and springs," says Jeffcoat.
Best on a Budget (Tie): AeroPilates by Stamina 266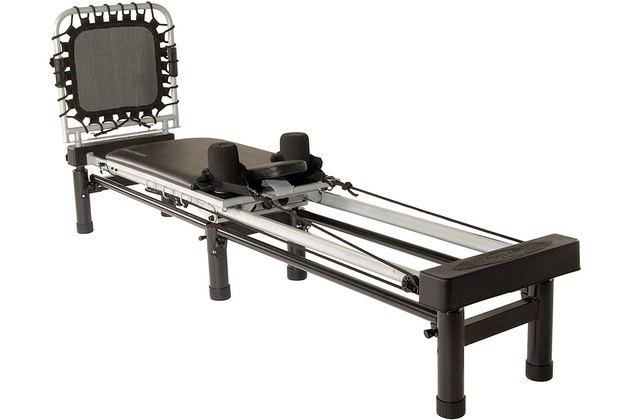 A great pick for new Pilates enthusiasts on a budget, the Stamina AeroPilates Reformer costs less than a two-month membership at Equinox. "It's the most reliable apparatus you're going to find for a reformer this inexpensive," Gordon says.
While it may not offer many special features, this machine does have three heavy-duty resistance cords, two easy-to-adjust hand and foot straps and a padded carriage that glides smoothly and quietly on the steel frame. It also comes with a stand so you can work out close to the ground or lift the machine up 10 inches.
Best on a Budget (Tie): Aeropilates 5-Cord Pro Reformer
Best for Pilates Beginners: AeroPilates Pro Reformer
Most Popular in Studios: Balanced Body Studio Reformer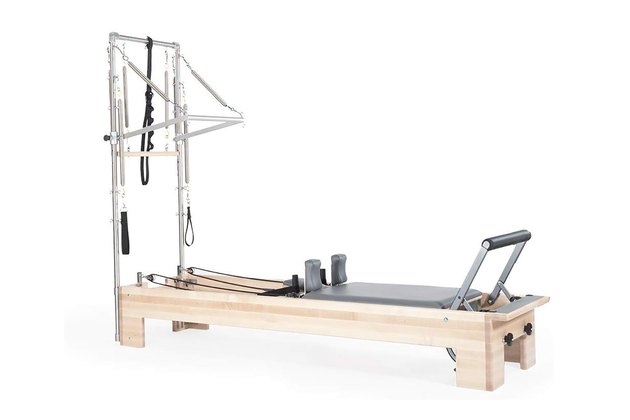 Jeffcoat strongly recommends this machine. In fact, it's the one she has both at home and in her studio. Looking at it, you'll notice a structure protruding out of one of the ends. That's called a tower. "It allows for exercising in different postures — lying on your back, on your side, kneeling, seated, standing, squatting, on hands and knees and on your stomach," she says.
It also has a jumpboard attachment, which is intended to help you land safely during plyometric movements. Jeffcoat recommends this feature to anyone coming back from an injury and postpartum women because, "it allows people to work on repetitive take-offs and landing without doing undue damage to their knees."
Another perk? "It also comes with pads, so you can convert it into a flat tabletop and do exercised you'd typically do on a Cadillac, or no-slide, machine," she says.
Best for Pilates Junkies: Instant Full Cadillac Conversion with 89" Universal Reformer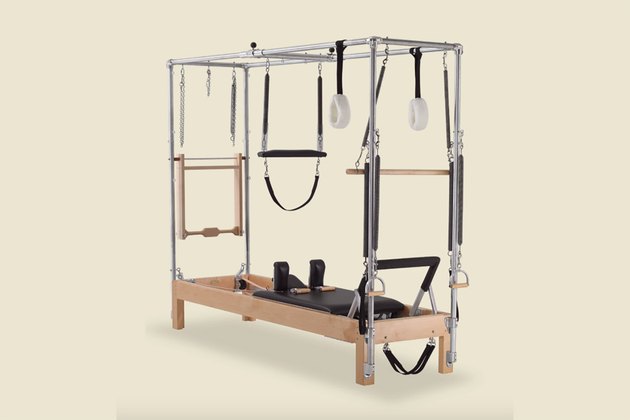 If you consider yourself fully and completely addicted to reformer Pilates, this is your machine. The manufacturer, Gratz, makes most of the machines you'll see in studios, Byrnes says. "They were the first company to actually make equipment starting back in the 1960s and still have the best quality products."
Pilates enthusiasts will appreciate all the gizmos and gadgets on this reformer, including a complete trapeze assembly, arm and leg springs, hanging sheepskin loops and various adjustable hand and foot straps and handlers.
There's even an insert bed that can instantly convert the machine into a full Cadillac or massage table. While large, the biggest draw of this machine is that it can replicate almost every other workout machine like the leg-press, pull-up bar, dumbbell set and weight bench.