It can be tricky to meal plan as a vegetarian: It requires a little creativity to keep meals interesting as well as to include important nutrients — like protein, iron and vitamin D — that are more readily available via animal-based foods.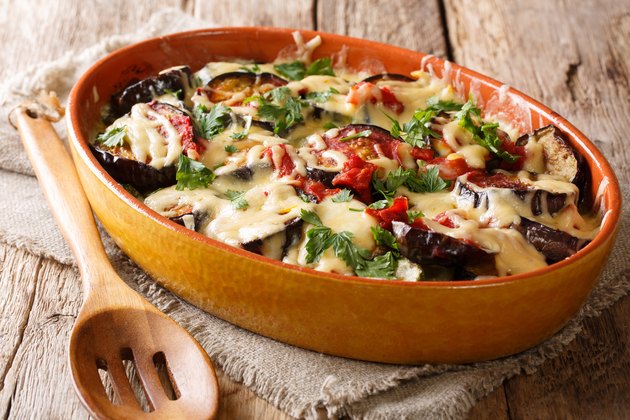 That's why busy weeknights could use some help from your slow cooker. "It lets you just throw ingredients into the basin the night before or that morning. And when you come home at the end of the day, the house smells great and dinner is ready," Kelly Jones RD, CSSD, tells LIVESTRONG.com.
"Your slow cooker opens the door to doing so many different things with vegetables, which can keep vegetarian meals exciting," Maggie Michalczyk, RD, adds. "It's especially great when the weather starts to get cooler because you can add in a lot of fall veggies like sweet potato, butternut squash and kale, and have a really cozy, nutritious meal from just a few simple ingredients and spices."
For nutrient-dense dishes made with little effort, try these vegetarian slow cooker recipes the whole family will love.
1. Slow Cooker Vegan Chili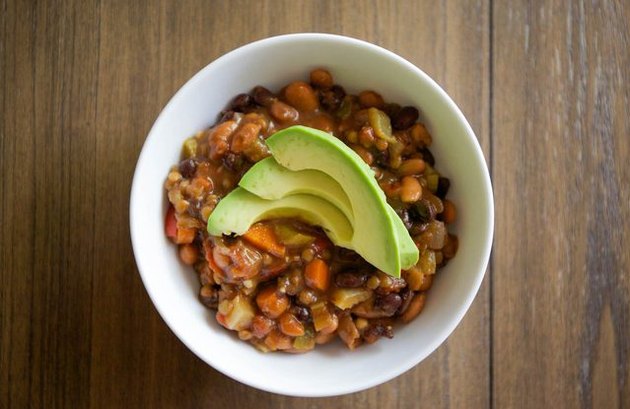 "Vegan bean chili is my favorite slow cooker recipe. If you're short on fresh ingredients, you can swap out the fresh peppers with frozen pepper strips and basically rely on your pantry and freezer if you haven't restocked your fridge yet," says Jones. Plus, this recipe is rich in plant-based protein and fiber to promote heart and gut health, she adds.
2. Slow Cooker Vegetable 'Pasta' Lasagna
"Using zucchini amps up your vegetable intake and making this in the slow cooker versus the oven allows for a more consistent texture," says Jones. If you'd like, you can add noodles and layer them with the zucchini to provide more energy and still get your produce in, she adds. It's super filling and rich, so you probably won't feel the urge to go in for seconds.
3. Slow Cooker Vegetarian Fajitas
4. Cherry-Almond Steel-Cut Oatmeal
5. Chipotle Black Bean and Quinoa Stew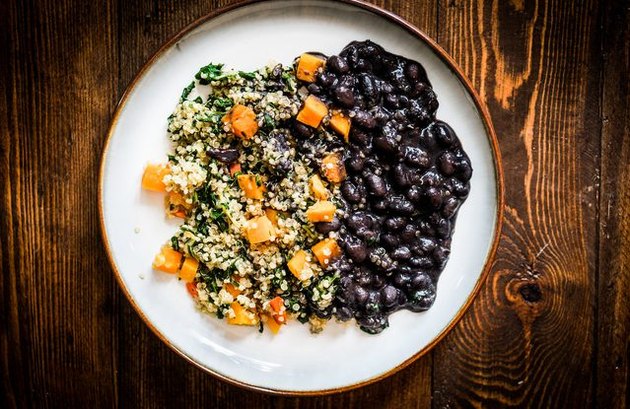 Stew is grounding and comforting, deeming it perfect for a chilly evening. "This is a great plant-based meal because it offers plenty of protein and fiber from the black beans and quinoa. And it's super simple to make," says Michalczyk. This vegetarian slow cooker recipe is very filling, so you won't have to worry about the munchies in between meals.
6. Slow Cooker Vegetarian Moussaka
"I love this veggie version of Moussaka because it has more fiber, vitamins and minerals from the cauliflower, eggplants and potatoes versus a meat-based version," says Michalczyk. This is a fun way to switch up the way you eat vegetables when you feel like you're getting into a rut.
7. Slow Cooker Asparagus Soup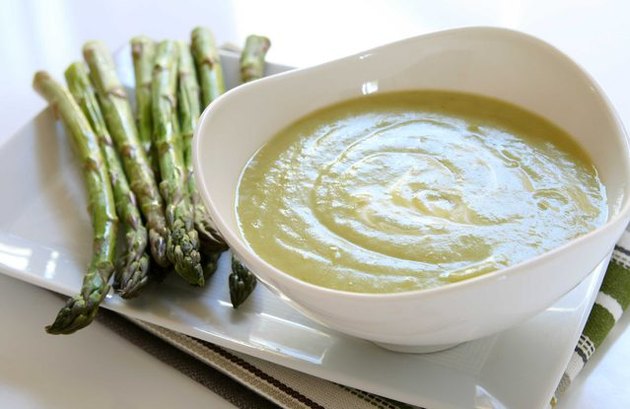 Need a creamy soup that's rich and luxurious but totally meat-free? This is the vegetarian slow cooker recipe you'll want to spoon into every night of the week. "Making soup in the slow cooker definitely shows how versatile the tool really is!" Michalczyk says, adding that tossing quinoa into the basin can help add richness and texture.