Whether it's taco Tuesday or any other day, starting off with a breakfast taco doesn't need to feel like a splurge. With a few health-conscious tweaks, tacos can become a nutritious a.m. dish.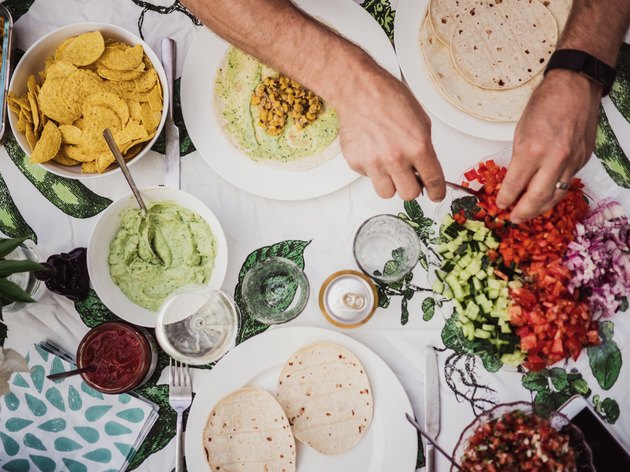 Bonus: They're easy to make and wrap up for on-the-go eating, so you'll be out the door in no time.
These five breakfast taco recipes will help you start your morning with a (healthy) flavor fiesta.
Guacamole and Egg Soft Tacos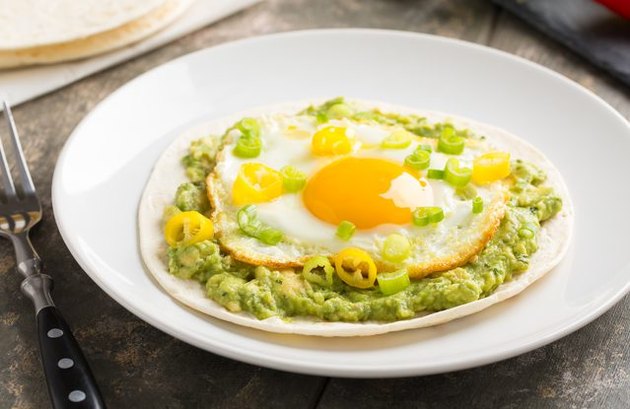 If you're a chronic snooze-hitter and find yourself strapped for time in the morning, this is the taco for you. This recipe needs only four minutes to prepare and is high in fiber and protein, which will help you stay satiated right through lunch.
Starting your day with a serving of healthy, unsaturated fat can help beat bloat and keep inflammation at bay (thank you, guacamole), according to Harvard Health Publishing. And a higher consumption of vegetable-derived unsaturated fats has been associated with lower rates of heart disease.
Pro tip: Opt for homemade guacamole (made the night before), which can be a cheaper and lower-sodium alternative.
Shiitake Bacon Breakfast Tacos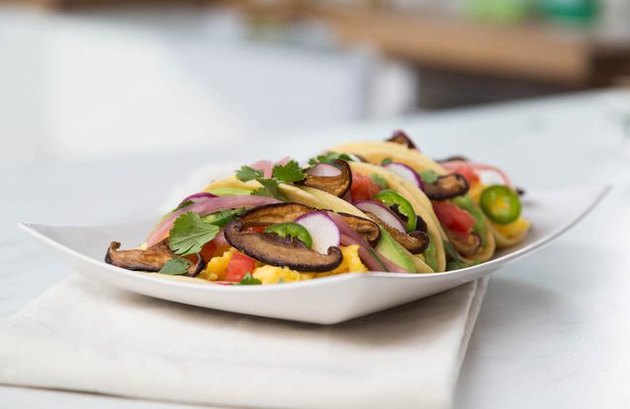 Breakfast isn't quite breakfast without bacon. But as a processed meat, bacon can be high in saturated fat and calories, according to Harvard Health Publishing. Many processed meats are also high in sodium, nitrates or nitrites, which can increase your risk of certain diseases, according to the Mayo Clinic.
Instead, this recipe uses shiitake mushrooms to give your dish that bacon-like crisp and crunch. Not only are these fungi a lower-fat alternative, but shiitake mushrooms are also great for boosting immunity, according to an April 2015 study published in the Journal of the American College of Nutrition. Shiitake mushrooms can also help reduce inflammation, the study found.
Vegetarian Breakfast Tacos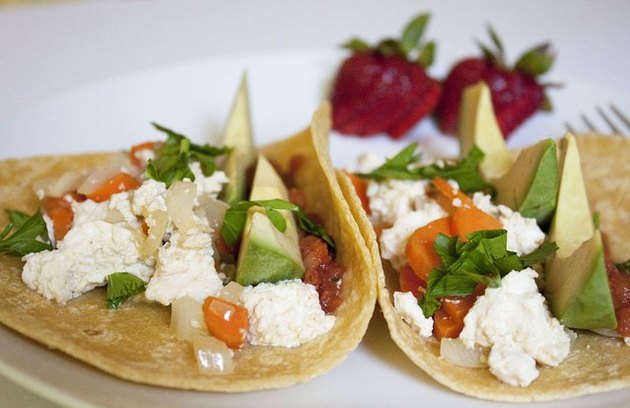 Unlike most breakfast taco dishes, this recipe calls for tofu instead of eggs, making it a good animal-product-free option. This recipe is low in fat and packed with nutrient-dense vegetables like onion, carrots and parsley.
Carrots are a great source of vitamin A, which is great for healthy immune function, vision and reproduction, according to the National Institutes of Health. Luckily, as little as a half cup of raw carrots can provide more than 100 percent of your daily recommended value of vitamin A.
Breakfast Tacos with Eggs, Avocado and Cotija
Big Stuffed Breakfast Soft Taco