With the novel coronavirus pandemic spreading across the U.S., it seems like every day more and more mainstay institutions are shutting their doors — schools, workplaces, gyms, restaurants, bars — at the mandate of local, state and federal governments.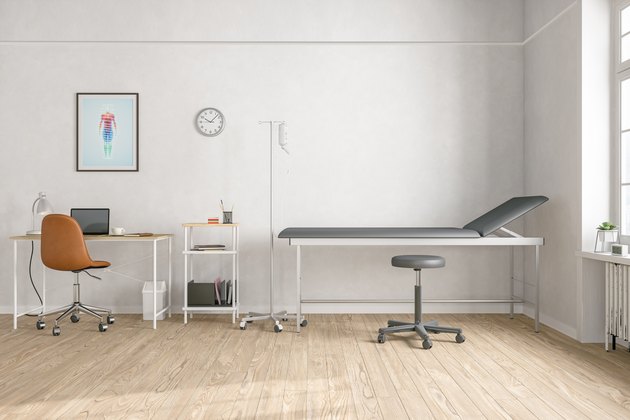 But with all these closures, many doctors' and dentists' offices remain open to serve patients. Given the situation, you might be wondering whether it's wise to keep your scheduled health appointments if you're otherwise healthy and haven't been knowingly exposed to someone infected with COVID-19.
Below, experts weigh in on whether it's safe (or socially responsible) to see the doctor or dentist during this stressful time.
Is the Appointment Necessary?
As medical providers prepare to deal with a possible scarcity of lifesaving resources, healthcare workers have their hands full trying to serve seriously ill people with COVID-19.
"Because the doctor's office, urgent care and ER will be busy in the weeks to come, it is critical that you only engage the system if it is necessary," says Shannon Sovndal, MD, a board-certified doctor of emergency medicine and author of the upcoming book Fragile__.
What's more, you should generally avoid places like hospitals, which can be "hotspots of infection," and "practice social distancing as much as possible," Dr. Sovndal says. In other words, if you're dealing with a simple sore throat, mild cough or runny nose, stay at home.
This way, you reduce your risk of exposure to potentially harmful germs as well as lower others' risk to your own (it's quite possible to be infected with COVID-19 without knowing it — i.e. you're asymptomatic — and unintentionally spread the virus to others, per the Centers for Disease Control and Prevention).
However, "if you are having more significant symptoms, such as shortness of breath, chest pain or confusion, then it is appropriate to seek care," Dr. Sovndal says.
Similarly, only keep a dentist's appointment when you experience a dental emergency (severe pain, infection or broken tooth) and postpone checkups and routine cleanings until a later date, he says.
If you're still unsure what type of issue warrants a visit to the doctor or dentist, call and check with your healthcare provider for the most current information and guidelines, suggests Jason Kindrachuk, PhD, a virologist at the University of Manitoba in Canada. "This continues to be a rapidly changing situation and recommendations or procedures may change very quickly."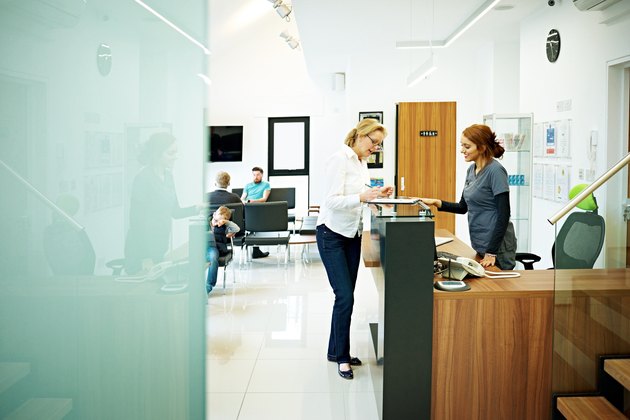 How to Avoid Germs If You Have to Go to the Doctor or Dentist's Office
When going to the doctor or dentist is unavoidable, social distancing is key. For starters, stay off public transportation whenever possible, Dr. Sovndal says.
Kindrachuk agrees: "The 6-foot rule is indispensable right now for us to reduce the potential for transmission between people." In other words, try to keep as much space between you and other commuters on the bus or other patients in the waiting room.
Also, refrain from touching common office objects that might have passed through many germy hands (think: magazines, pens or toys if you're visiting a pediatrician's office).
And, of course, wash your hands often, use alcohol-based hand sanitizers and avoid hand-to-face contact. "And if you are sick, it is paramount that you wear a mask" in public to protect others from possible infection, Dr. Sovndal says.
Concerned About COVID-19?
Read more stories to help you navigate the novel coronavirus pandemic:
Is This an Emergency?
To reduce the risk of spreading COVID-19 infections, it is best to call your doctor before leaving the house if you are experiencing a high fever, shortness of breath or another, more serious symptom.