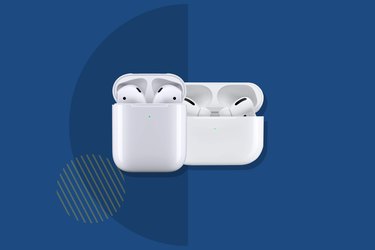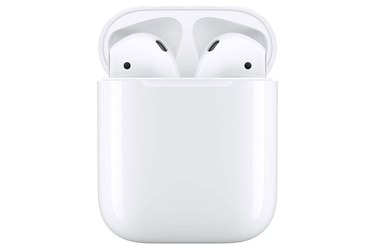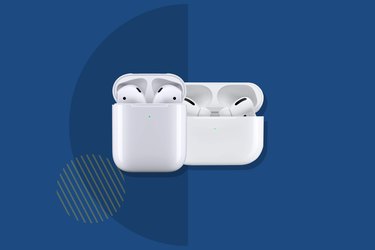 There's nothing like a good playlist to get your workout vibes flowing. But you can't just tune in with any ol' device — the buds you buy matter.
Have a product in mind? I'd bet it's a crisp, white pair of Apple AirPods. And if you haven't scored yours yet, there's no time like Black Friday — because, let's face it, AirPods don't go on sale all that often.
For this year's Black Friday sales, Target is rolling out weekly deals, and you can now get 2nd generation Apple AirPods for $89.99 — that's $40 off! (Walmart also currently has them available for the same price.) Plus, both retailers offer protection plans you can add to your purchase for under $20.
How do these stack up against other AirPod versions? The 2nd generation has better sound quality and longer talk time than the originals. But unlike the AirPod Pros, these don't have silicone ear tips or customizable noise cancellation.
And luckily, these are on sale early, so you can order them now and have them in time for your turkey trots.
While getting a pair of AirPods on sale is pretty great, paying $80-plus for earbuds is still an investment. So what makes these so outstanding? Throughout a grueling 45-minute burpee/box-jump workout, I was able to listen to my favorite Eminem playlist (yes, I have several) with zero earbud readjustments.
As someone who considers music a workout must-have, sound quality is a big deal for me. There's nothing more motivating than a heavy bass line to amp me up for a deadlift. Although over-the-ear headphones take the trophy for sound quality, they're not usually workout-friendly. Apple AirPods are the perfect middle ground: The sound quality rivals studio-style headphones, while providing cordless convenience.
If you're struggling to stay focused during your workout, AirPods just might do the trick. They cancel noise around you, and they have a 5-hour battery life (though you hopefully won't be working out that long on the regular).
‌Sure, you can certainly wait until the calendar hits November 26, but why not snatch up a pair right now? Or, if you're set on upgrading to the AirPod Pros, hang tight — they were on sale last year and you can probably expect the same this time around. And not to worry, we'll keep this article updated.‌