Bill Ferguson, a motivational speaker and counselor, points out that people hold on to the past for fear of change. Ferguson believes that people refuse to change the things they hate because they're afraid. Once you let go of your fears, you'll realize that whatever happens, you'll be OK and be able to create a better, happier life for yourself.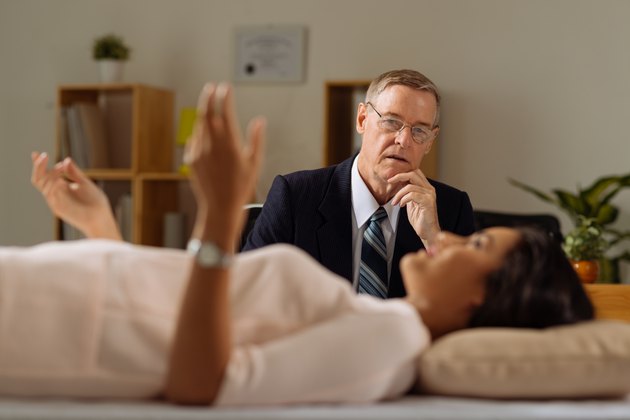 Step 1
Make a list of the things you hate about your life. Be specific. Don't say "I hate my job" but instead list the things you hate about it, such as your schedule, the pay or your coworkers. Do the same with other areas of your life. Don't look only outside your life. If you hate your body, your lack of self-respect or the way you act with others, include that in your list as well.
Step 2
List positive things you can do to change. For example, you can ask for a raise, start looking for a new job or work on a better relationship with your coworkers. If you feel overwhelmed, start with smaller steps, such as listing the positive things about the things you hate. You might hate your job, but you also have a firm monthly salary and medical benefits.
Step 3
Let go of the past. You might not be able to forgive your parents, your ex or that friend that hurt you, but you don't need to let the pain rule your life either. Katie Byron, author of "Loving What Is," emphasizes the importance of accepting that certain things cannot be changed. Instead, focus on the present and what you can do to make your life better.
Step 4
Hang around positive people. According to family experts Brian and Sally Burgess, creators of the Forefront Families organization, positive people are more successful because they're more likely to see the opportunities rather than the difficulties in their lives. Having positive people around can help you get motivated to make changes to stop hating your life and your current situation.
Step 5
Keep a Thank You journal. This will help you focus on the positive in your life. Every day, try to find a few things you're grateful for. It can be something as simple as having somebody give you his seat in the bus or opening the door for you. Or it can be a compliment or an email from a friend. Focusing on the positive will make it easier to see that good things are also part of your life.
Step 6
Attend therapy. If you don't have insurance and can't afford a therapist, search for therapy groups at local hospitals or community centers. If you're religious, a pastor might be able to counsel you through the pain.