Abnormalities in blood cell counts can be serious signs of illness and disease, side effects of drugs or complications from medical procedures such as cancer treatments. MayoClinic.com defines leucopenia, or low white blood cell count, as a decrease in leukocytes, or disease-fighting cells in the blood. In adults this is commonly defined as less than 3,500 white blood cells per microliter of blood, but this number may vary slightly among individuals. Red blood cells, or erythrocytes, contain hemoglobin, which is necessary to carry oxygen throughout the body. A low level of hemoglobin can be caused a decrease in production of red blood cells, illness or nutritional deficiencies.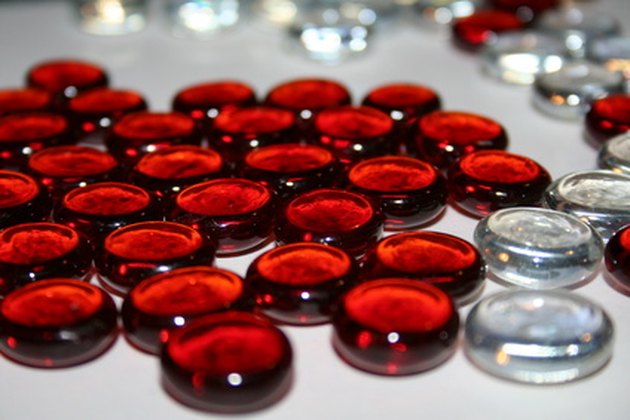 Anemia
Anemia develops when there are not enough healthy red blood cells in the body. This illness causes a decrease in normal levels of hemoglobin in the blood. Hemoglobin is an iron-rich protein that carries oxygen from the lungs to every cell in the body. When low levels of this vital protein are low, symptoms such as fatigue and shortness of breath may arise. Anemia can be caused by poor diet, when the body does not get enough iron, by illness, and by diseases such as kidney disease and sickle cell anemia.
Infection
Infections can cause low white blood cell counts by overwhelming or using up white blood cells faster than they can be produced or disrupting bone marrow function, where white blood cells are made. Viral and parasitic infections can specifically lower white blood cells in the blood.
Autoimmune Disorders
Illness and disease caused by autoimmune reactions, in which the immune system of the body overreacts to an internal or environmental trigger, can also reduce white blood cell counts and damage the bone marrow cells that make them. These disorders include allergies, especially severe allergic reactions, lupus and rheumatoid arthritis.
Chemotherapy
Chemotherapy drugs are used to treat cancers by killing the fast-growing cancer cells in the body. However, chemotherapy also affects healthy cells, including bone marrow. This causes a decrease in the production and number of white blood cells and red blood cells circulating in the blood. MayoClinic.com notes that these effects are temporary, and the bone marrow and white blood cell counts recover with time.
Radiation Therapy
Radiation therapy is a cancer treatment that treats specific areas of the body. When large doses of radiation treatment are given to the pelvis, legs or torso, the bone marrow can be affected, causing decreased production of both white blood cells and hemoglobin in red blood cells in the circulating blood. The bone marrow recovers after the radiation treatments have stopped.