The thyroid is a gland in the neck that makes two different hormones that help regulate the metabolism. The thyroid makes these hormones in response to another hormone, known as thyroid stimulating hormone or TSH, which is produced by the pituitary gland. There are several medical conditions that can result in elevated TSH levels in the body.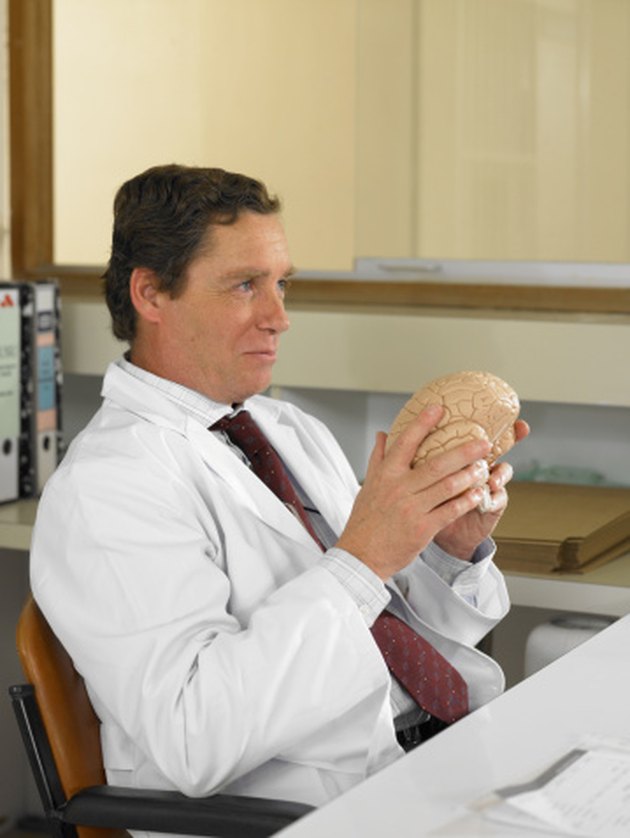 Hypothyroidism
Hypothyroidism is one of the most common causes of elevated TSH levels, the National Institute of Diabetes and Digestive and Kidney Disorders explains. The pituitary makes TSH to stimulate the production of thyroid hormones. These hormones, in turn, inhibit the production of TSH by the pituitary, which allows for the pituitary to decrease TSH production when there are adequate amounts of thyroid hormone in the blood. This type of system, where the presence of one hormone inhibits the production of another hormone, is known as a feedback loop. When there are insufficient levels of thyroid hormones in the blood, the pituitary will produce additional TSH in an attempt to kick-start the thyroid. The most common cause of hypothyroidism is called Hashimoto's disease, in which the immune system attacks the thyroid. The thyroid can also become inflamed, resulting in low thyroid hormone production. Certain medications can also result in low thyroid hormone secretion. Finally, some people have thyroids that don't function properly, for reasons that physicians do not entirely understand.
Pituitary Adenoma
TSH is made by the pituitary gland. Pituitary adenomas are a form of brain cancer that arise from hormone secreting cells. In most cases, the Department of Neurosurgery at UCLA explains, pituitary adenomas secrete a growth hormone, prolactin, or adrenocorticotropin releasing hormone. However, in some cases a pituitary adenoma will secrete TSH, resulting in high TSH levels in addition to high levels of thyroid hormone. In such cases, the pituitary adenoma does not stop secreting TSH in the presence of high thyroid hormone levels.
Thyroid Hormone Resistance
Thyroid hormone resistance is a condition in which the body does not respond properly to thyroid hormones, Thyroid Disease Manager states. In most cases, thyroid hormone resistance is caused by a mutation in the gene that codes for the thyroid hormone receptor, a protein responsible for binding to and detecting thyroid hormone. If this protein does not work properly, the pituitary will behave as if there are low levels of thyroid hormone even in the presence of normal or elevated thyroid hormone levels. This results in elevated TSH levels.