Fecal incontinence, also known as bowel incontinence, is a condition that causes an inability to control bowel movements. This can lead to stool leaking out of the rectum unexpectedly. This condition can range from a small leakage of stool while passing gas to an entire loss of the control of your bowels. The condition can be cause by several different factors.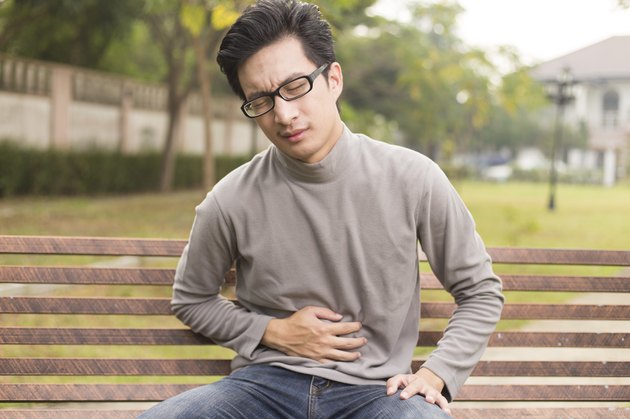 Constipation
One of the most common causes of fecal incontinence, constipation occurs when a stool becomes hard and gets lodged in the rectum. When this occurs, watery stool can leak out around the hard stool. Also, the constipation can cause the rectum walls to weaken, making it harder to control bowel movements. Finally, chronic constipation can cause the nerves of the rectum to become less responsive to the presence of feces, which allows it to leak out.
Diarrhea
The rectum is designed to help control the passing of solid stool. When you are affected by diarrhea, the feces get loose and watery. The rectum muscles are unable to compensate for the change in consistency which can lead to leakage. Also, when you have diarrhea, the rectum fills with stool faster. When it fills and runs out of space, leakage can occur.
Muscle and Nerve Damage
Another cause of fecal incontinence can be damage to the anal or rectal muscles. When this occurs, the muscles may no longer be strong enough to hold in the stool, causing leakage. A major cause of this damage can be childbirth, especially if forceps are used. Childbirth (along with spinal cord injury and stroke) can also cause additional nerve damage to the anus and rectum. The nerves are no longer able to detect the presence of feces in the rectum, and leakage can occur.
Loss of Capacity
The rectum will normally stretch to accommodate the presence of stool. If scar tissue is present or if the walls of the rectum have stiffened from surgery, it is possible that the rectum will not be able to stretch as much as necessary causing feces to leak out. Also, an existing condition such as Crohn's disease or ulcerative colitis may restrict the stretching capacity of the rectum.
Cancer
Colorectal cancer can cause fecal incontinence when the cancer begins to enter the rectal walls. This will begin to damage the muscles and nerves in the rectum, making it less sensitive to the presence of feces.