Collagen is any of the fibrous proteins that are the main component of connective tissue. Collagen, found in skin, bone, tendon, cartilage and teeth, forms strong fiber bundles. Upon boiling and purification, collagen becomes gelatin. Researchers have been investigating the effects of collagen; still, some people choose to take a collagen supplement for its possible health benefits.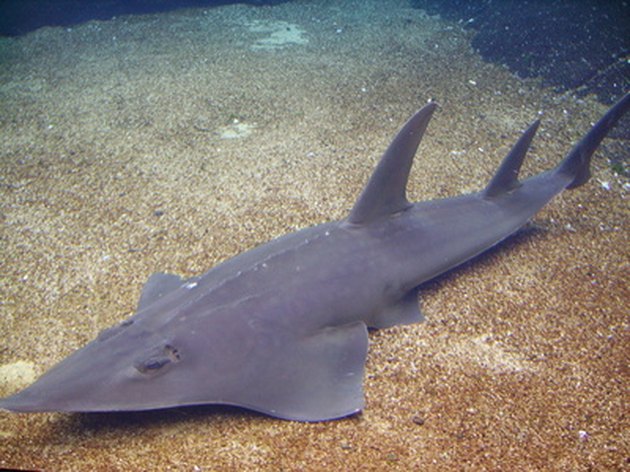 Joints
Many individuals turn to collagen supplements hoping to improve their joint health. Collagen supplements may decrease some rheumatoid arthritis symptoms, including joint swelling and lack of mobility. This may be due to collagen's anti-inflammatory properties and effects on the immune system. Collagen supplements may decrease the pain from these conditions, too. The U.S. Food and Drug Administration has not evaluated collagen dietary supplements for their effects, therefore people with arthritis should talk to a doctor to ensure that they get the best treatment.
External Benefits
Collagen supplements may provide benefits to skin, hair and nails. These collagen supplements may improve skin tone by increasing moisture retention and decreasing the appearance of fine lines and wrinkles. Collagen may also encourage hair to grow thicker. Another possible benefit of collagen is to make nails less brittle so that they do not break as easily. According to research in the "British Journal of Dermatology," the amount of collagen is proportional to an individual's skin thickness. While these benefits are appealing, the U.S. Food and Drug Administration has not yet investigated the claims of collagen supplement manufacturers.
Weight Loss
Some people turn to collagen supplements to help them lose weight. Collagen supplements may aid in weight loss efforts by suppressing appetite. Collagen may also decrease food cravings. There is only minimal evidence for collagen as an effective weight loss supplement, however. A doctor should be consulted about changing diet and exercise habits for weight loss.
Other Benefits
According to the University of Michigan Health System, collagen supplements that contain hyaluronic acid may provide a range of benefits for many physiological systems. Taking collagen supplements for long periods of time may make bones stronger by increasing bone mineral density. While the evidence is slim, it is possible that collage accelerates wound healing, too. Another potential benefit is in cardiovascular system health. Since collagen is an essential component of heart blood vessel tissue, collagen supplements may help strengthen the cardiovascular system. It may play a role in treating gingivitis, too. Collagen does not necessarily provide these benefits, though, so a doctor should be consulted about health concerns.