Buttermilk lends a creamy texture and tart flavor to dips, sauces and salad dressings. In baked goods, it helps activate the leavening action of baking soda and adds a rich, tender taste with less fat than whole milk. If you're a vegan, you'll need to substitute the buttermilk in recipes with an ingredient that can mimic the original thing without any dairy. The type of substitute you use depends on what you're preparing.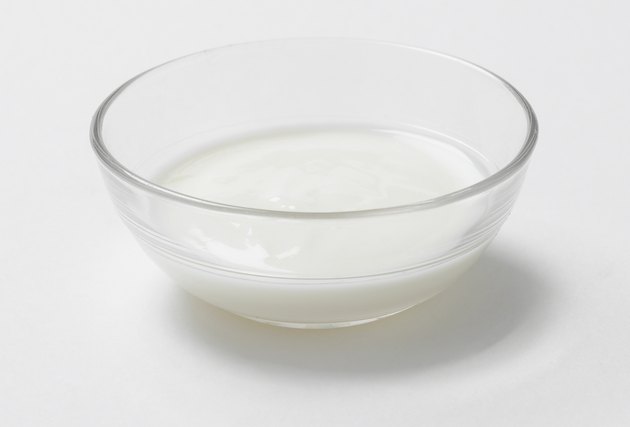 Soured Plant Milk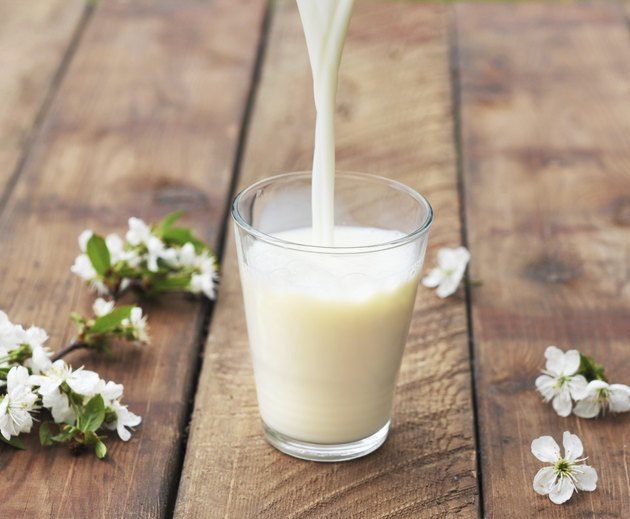 In baked goods like cakes or quick breads, plant milk soured with a small amount of vinegar or lemon juice can be substituted for buttermilk, says Savvy Vegetarian writer Judith Kingsbury. Use 1 cup of soy or almond milk for every cup of buttermilk called for in the recipe. Stir in 2 tablespoons of lemon juice or apple cider vinegar per cup of plant milk. Let the mixture stand for five to 10 minutes, then use it in place of the buttermilk. Avoid using rice milk, cautions Good Baker, which won't thicken the same way as other plant milks.
Vegan Sour Cream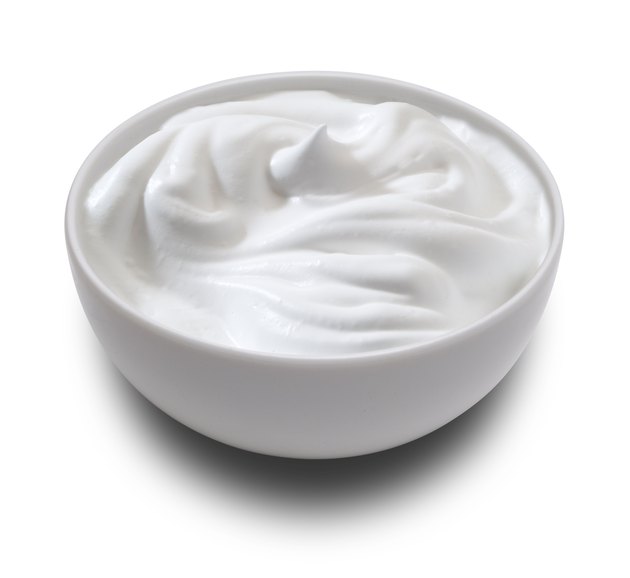 Think commercially available vegan sour cream with water to use as a substitute for buttermilk in either baked goods or in recipes like dressings or dips. Kingsbury suggests using one-half cup of vegan sour cream mixed with one-half cup of water to substitute for 1 cup of buttermilk. Experiment with more sour cream or more water if you prefer a slightly thicker or thinner consistency.
Homemade Nut Cream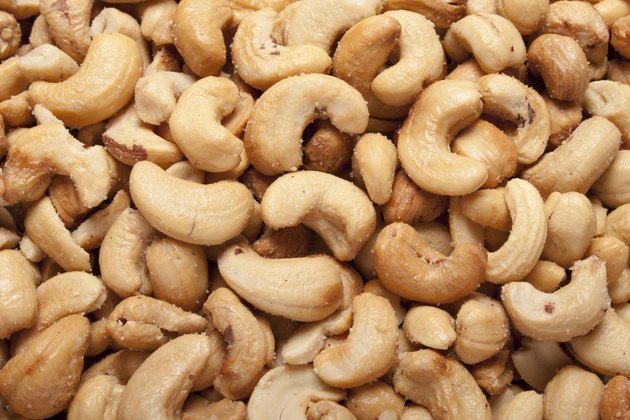 If you prefer a thick, tangy vegan buttermilk substitute free of preservatives, The Gluten Free Vegan suggests preparing your own nut-based buttermilk-like cream. Soak raw, unsalted cashews in water, then puree them with lemon juice and additional water, using 1 cup of water and 2 teaspoons of lemon juice for every cup of nuts. With this method, 1 cup of cashews yields approximately 1 1/2 cups of vegan buttermilk substitute. Try experimenting with other types of nuts, such as macadamia nuts.
Buttermilk Prepared from Tofu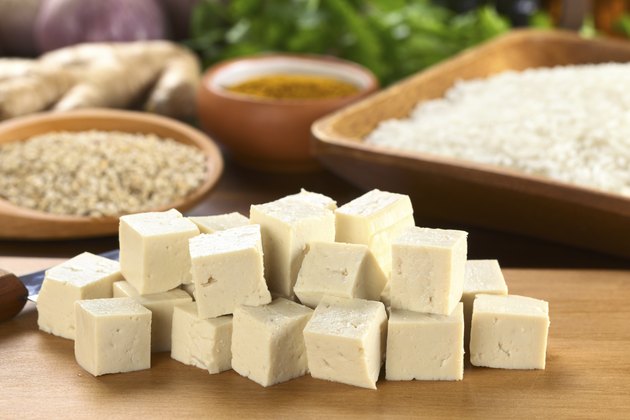 GoDairyFree.org founder Alisa Fleming advises using silken tofu blended with water and vinegar or lemon juice as a buttermilk replacement. According to Fleming, you can replace each cup of buttermilk in a recipe with one-quarter cup of silken tofu pureed in a blender with a pinch of salt, 1 tablespoon of vinegar or lemon juice and one-half cup of water. Add up to three additional tablespoons of water and blend to get the consistency you're looking for and let the mixture stand for about 10 minutes before using.