The acidity of foods, or other substances, are measured by their pH value -- their place on a 14-point pH scale. Acidic substances have a low pH -- the lower the pH, the more acidic -- while neutral and basic substances have higher pH levels of 7 or above. The body has a pH balance that determines the amount of acid and alkalinity present in your system. Being highly acidic may not necessarily be life-threatening, but it can cause various symptoms. Examples of these include low energy levels, fatigue, irritability, headaches, recurring infections and dry skin. Eating foods that are high in acid can exacerbate these symptoms and knowing what to avoid can be helpful.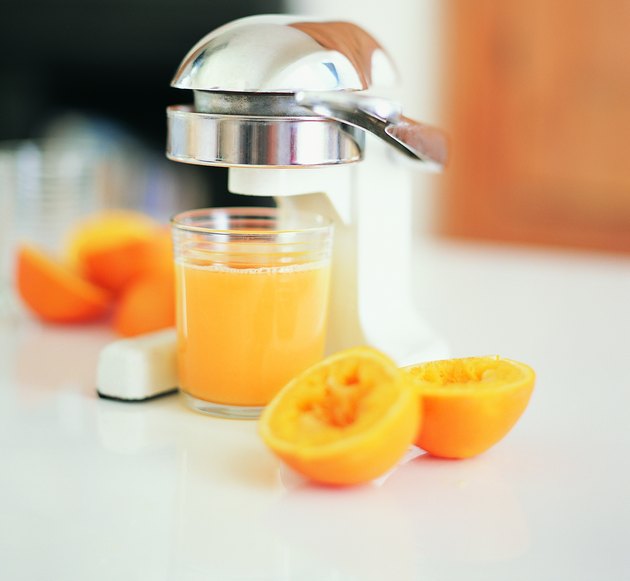 Vegetables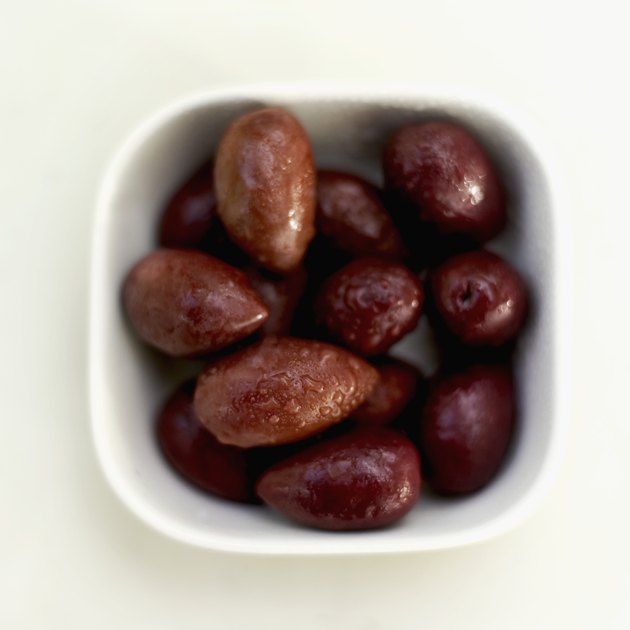 Corn, lentils, winter squash and olives are all vegetables that are high in acid. For example, corn has a pH of 5.2, while lentils and olives have pH levels of 6.3 and 6, respectively. They still have fiber and other nutrients, but they are not good choices if you are trying to lower the levels of acid in your body.
Fruits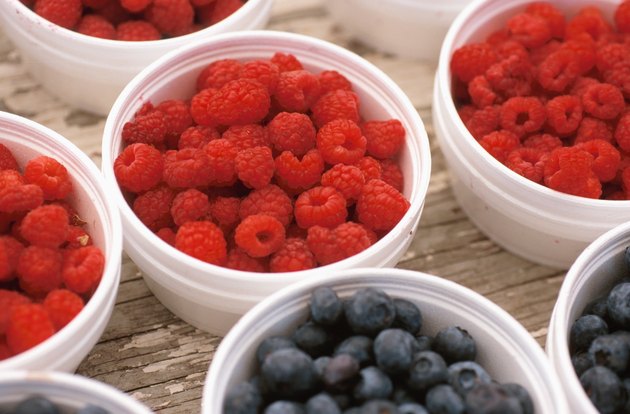 Currants, blueberries, cranberries, canned fruits and glazed fruits are all examples of fruits that are acidic.The canned and glazed versions are acidic because they have sweeteners and preservatives added. Processed fruit juices are also high in acidity. Blueberries have a pH of 3.3, while cranberry juice weighs in with a pH of 2.3.
Grains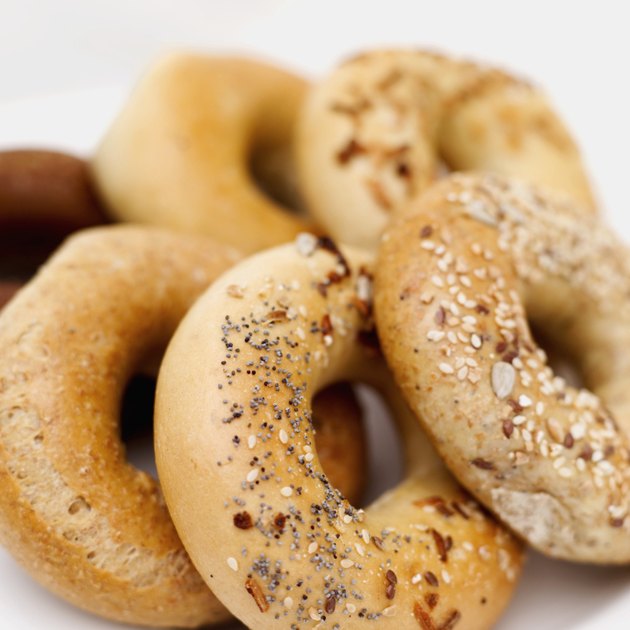 Processed grains and baked goods that are made with them are high in acidity. Examples of these include white bread, white rice, pasta, biscuits, bagels, doughnuts, pastries and crackers. These are also low in fiber and nutrients. White bread has a pH of 5, while white rice has a pH of 6.
Dairy Products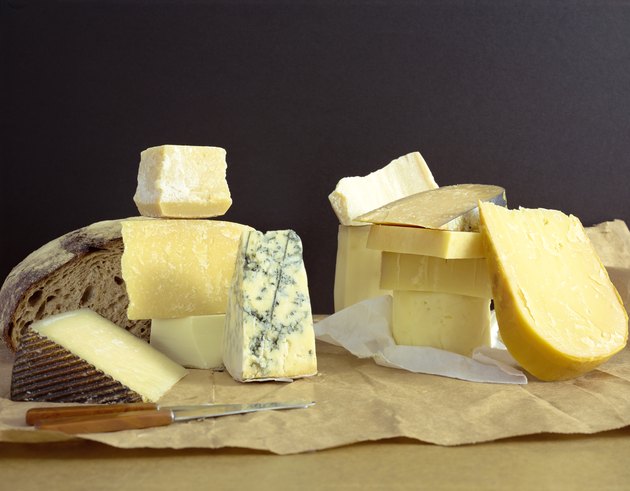 All forms of milk, yogurt, cream cheese, cottage cheese, butter, ice cream and hard cheese are all high in acid -- for example milk's pH is 6.4, while American cheese has a pH of 5. This goes for the non-fat versions all the way up to the whole-fat versions. Eggs also contain acid, with egg yolks at a pH of 6.1.
Nuts and Oils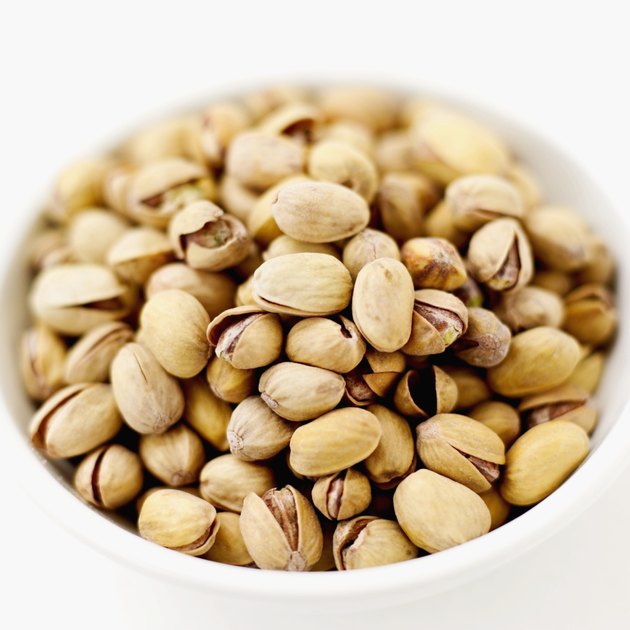 Nuts that are high in acid include pecans, walnuts -- pH 5.4 -- peanuts, cashews and pistachios. This also includes the butters that are made from them. Oils that are high in acid include olive, sesame, safflower, sunflower, avocado, corn and canola oil.
Beverages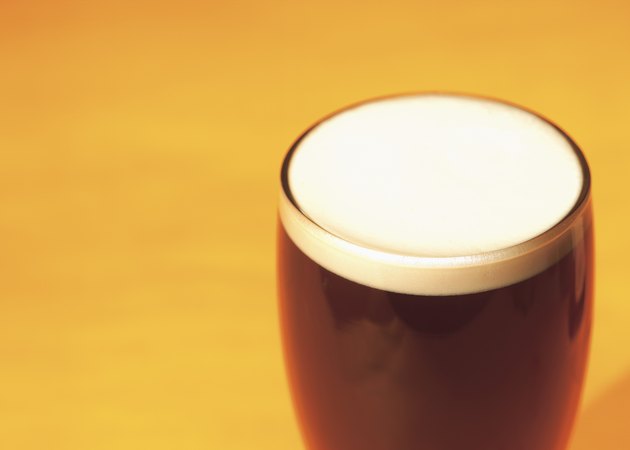 All forms of alcohol are high in acid no matter whether they are light or low in calories. Examples of these include beer, wine -- sherry-wine has a pH of 3.4 -- hard liquor, spirits and scotch. Other beverages that are high in acid include soda, coffee and cocoa.