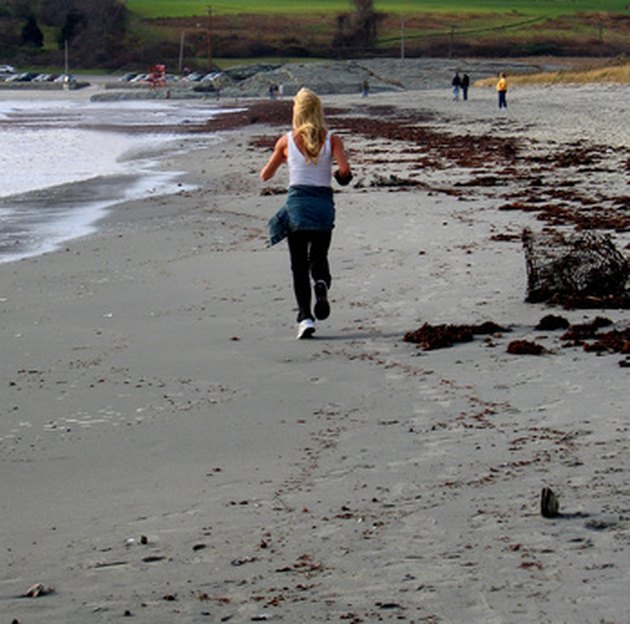 What to Look For
Getting the proper fit is the most important thing to consider when shopping for shoes. You can have the cutest shoes in the world but if they make your foot feel like it is on fire while you are wearing them, you won't be wearing them for long. The same is true for Under Amour Shoes. Under Armour makes a variety of athletic shoes, flip flops, boots, and casual shoes. While there are many styles to choose from, choosing the right one for your foot is what matters most.
Common Pitfalls
When shopping for shoes, especially athletic shoes, which are Under Armour's specialty, many people do not understand what the difference is between a running shoe and a cross-training shoe, or a tennis shoe and a golf shoe. One looks like the other and they do not know how they fit might effect them. Sometimes you just buy shoes based on what is on sale. This makes sense from a cost standpoint, but if you are going to be wearing a pair of shoes in an athletic environment it is important to buy the shoes that cradle your foot for your specific activity. While you can wear a running shoe into a gym, you would not want to go running long distances in a cross-training shoe. It is important for the health of your feet to ask about the differences and make sure you get the right shoe for the right activity.
Where to Buy
Begin your search for the perfect pair of Under Armour shoes at your local retailer, preferably a sporting goods store. Here you will be able to get your foot measured and talk to a professional about what activities you are planning and what type of shoes would be best for you. Try on everything. Before buying at the store, consider checking on line for the pair you liked the best. There are plenty of online retailers that offer great deals from time to time. Often the shipping is free, so it might be worth it to see what is out there.
Cost
As of Sept, 2010 the average price for all Under Armour footwear came in below $100. Casual, athletic, and flip flops all ranged on average between $40 to $80.
Comparison Shopping
Nike and Reebok are Under Armour's biggest competition. All three offer high-quality athletic shoes. However, Under Arnour seems to have a lock on comfort, stability and balance all in one shoe. Under Armour is also known for their clothing which is lightweight and breathable. The same is true for their shoes. According to CEO and Founder Kevin Plank, these shoes are different because " You practically don't need a sock when you wear the shoe because of the way the thing hugs against your foot…The wind literally blows through your shoe. It's as light and cool and comfortable as it gets from a running standpoint."
Accessories
Under Armour also sells a variety of athletic clothing. Whether you are going hiking, running, or just want to be comfortable, these clothes will keep up with fashion while keeping you from breaking a sweat. You can find them at your local retailer or at Under Armour's online site.
Insider Tips
Just because you have always used the same brand does not mean that it is the best brand. Sometimes something new like Under Amour comes out and it really is a good product; it just takes a while to gain popularity.