Calcium is a mineral important to a number of our normal bodily functions. Its concentration in your blood is only normal within a very narrow range. Too much calcium, which is usually caused by dysregulation of your parathyroid gland, can cause a number of symptoms, including joint pain. Treatment can involve the administration of fluids, prescription drugs and even surgery.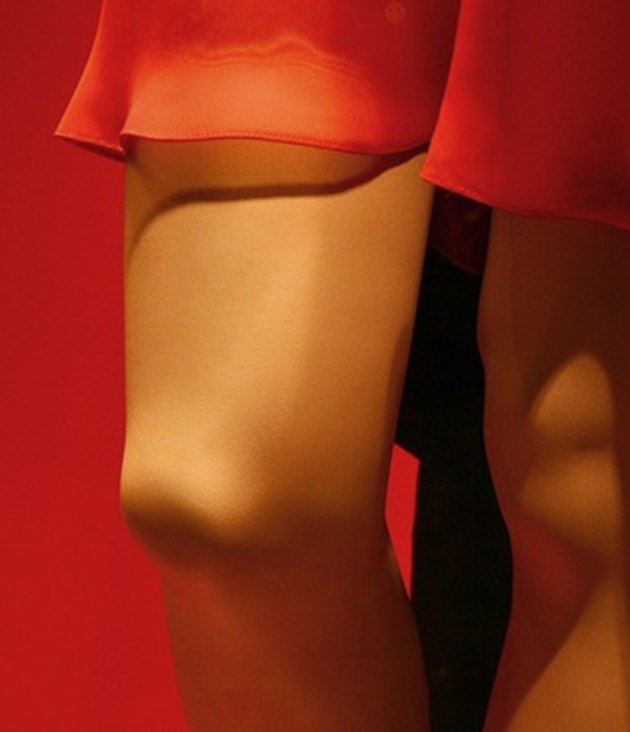 What Is Calcium?
Calcium is a mineral that our bodies use to build bones and teeth, to allow nerves to signal muscles to contract, and to transmit signals from the external to the internal cellular environment. We get our calcium primarily from dairy products such as milk and cheese, and from green vegetables. The amount of calcium in your blood is measured as a concentration and reported as milligrams per deciliter. Normally, you have between 8.4 and 10.2 milligrams per deciliter of calcium in your blood.
Causes of Excessive Calcium
Excess calcium results from excessive bone breakdown, from excessive calcium absorption from the gut, and from excessive kidney reabsorption of calcium in your urine. Excessive bone breakdown may occur with malignant cancer, but it more commonly occurs in people who have hyperparathyroidism. Parathyroid hormone causes bones to release calcium, so when there is too much of it in your circulation, you will have too much calcium in your blood.
Excessive Calcium and Joint Pain
Hyperparathyroidism causes a number of classic symptoms, one of which is joint pain. This pain is due to deposition of calcium crystals in, most commonly, the knees, followed by the wrists, elbows, shoulders and ankles. Calcium balance is very important in maintaining your body's normal function; for this reason, a "high" serum calcium level, at about 12 or 13 milligrams per deciliter, is not actually very far outside the range of normal.
Other Manifestations of Excessive Calcium
Other symptoms of excessive calcium include kidney stones — also from calcium crystal deposition — gastrointestinal complaints, such as constipation and anorexia, and signs of neurological impairment, such as confusion, psychosis and coma. Depression may also result. Finally, because calcium plays such an important role in muscle function, muscle weakness may result.
Treatment Options
Treatment includes aggressive hydration, usually as an inpatient, with an intravenous line, to prevent calcium crystal deposition in joints and kidneys, and prescription medications designed to reduce the amount of bone breakdown your body is experiencing. If hyperparathyroidism is diagnosed as a cause of your excessive calcium, surgical removal of some, most, or all of your parathyroid gland is also an option.