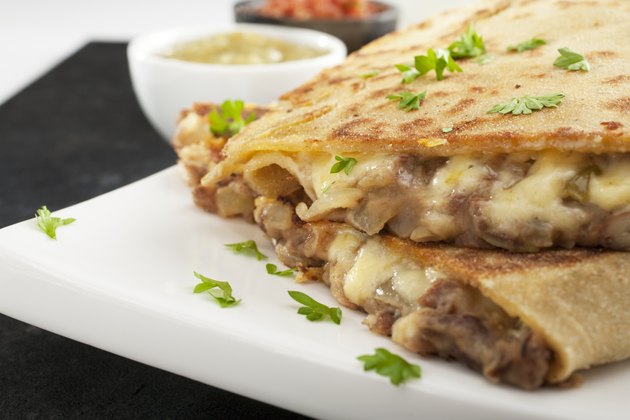 Pinto beans, commonly used either whole in salads, soups and stews or prepared as refried beans in many Mexican dishes, are an excellent source of protein that are high in fiber, yet low in fat. The beans are soaked for several hours and then boiled, with the liquids drained and discarded before serving.
Calories in Pinto Beans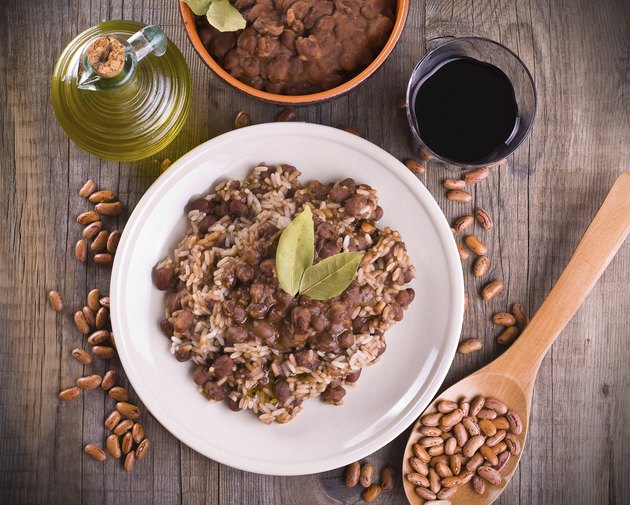 According to the USDA, a half cup of fresh pinto beans that have been boiled without salt has 122 calories. For that half cup, you also get 7.7 grams of protein, 7.7 grams of fiber, 1.79 grams of iron, 39 grams of calcium and 373 grams of potassium.
Refried Beans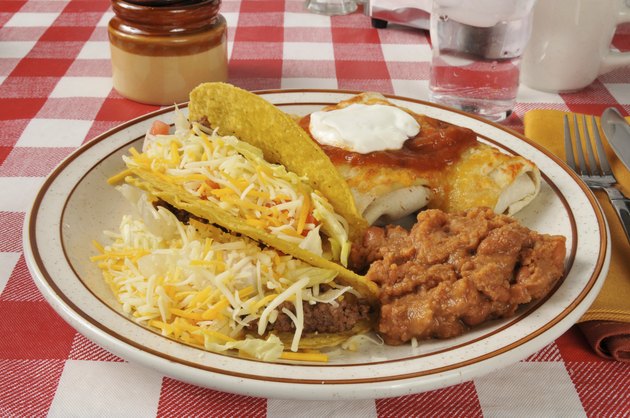 If the beans are to be refried, usually, they are boiled, mashed and then cooked in a large skillet with lard or liquid shortening, which adds calories and fat to the nutrient-dense legumes.