Appetite loss, according to MedLine Plus, is defined as the reduced desire to eat. Decreased appetite may be caused by many things including illness, psychological conditions such as depression or anxiety, or by medications that an individual may be taking. Diseases such as chronic obstructive pulmonary disease, liver or kidney disease, HIV, or hypothryoidism, as well as certain cancers commonly result in decreased appetite and unintentional weight loss in individuals. It important for individuals with appetite loss to eat whatever they are able to tolerate since proper nutrition is necessary for maintaining lean body mass, strength, immune function and can aid in wound healing and recovery.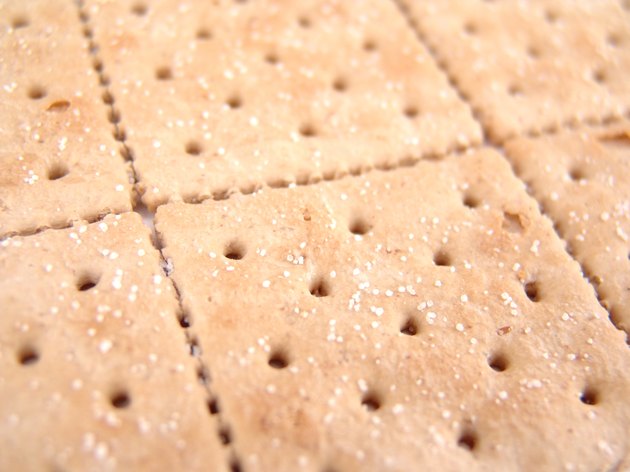 Protein-Rich Foods
Dairy products such as yogurt, cottage cheese, and ice cream are protein-rich food choices that may be tolerable to individuals with appetite loss due to their light flavor and soft, easy-to-swallow texture. In addition, mixing ice cream or milk with a protein powder or instant breakfast drink mix can provide additional nutrients to ensure someone who has appetite loss gets the most nutrition from the small amount of food they may be consuming.
Bland Foods
Bland foods such as saltine crackers, plain cooked rice, plain pasta, mashed potatoes, or plain bread or toast, may be tolerable to individuals who have appetite loss as a result of illness, according to the Cleveland Clinic. Foods that are spicy, greasy, or high in fat or sugar may produce further nausea or vomiting and should be avoided during times of illness until the individual's appetite has returned to normal.
Sufficient Fluids
According to the Cleveland Clinic, those who experience appetite loss with associated nausea or vomiting should be sure to drink sufficient fluids to prevent dehydration. Clear or ice cold drinks such as ginger ale or water, and drinking slowly will aid those with appetite loss in staying hydrated. Other ways for those with appetite loss to stay hydrated include eating fruit ice pops, gelatin, drinking iced tea or coffee, or eating ice chips.
Flavorful Foods
People who have a loss of appetite due to loss of taste buds with age, or for those on a low-sodium or bland diet due to medical reasons, may want to try adding low-sodium herbs and spices such as garlic, pepper, or cinnamon as well as vinegar, lemon juice, or tomatoes to foods, according to BBC Health, in order to make meals more flavorful and enjoyable. For people undergoing chemotherapy or radiation, or those taking certain medications that have a metallic taste in their mouth, sucking on peppermint or lemon-flavored hard candies or using a mouth rinse before eating, may be some ways to help in reducing the metallic taste and help them regain their appetite, according to the American Cancer Society.
Cold Foods
Cold or room temperatures foods, according to the Mayo Clinic.com, may be more palatable to those individuals with appetite loss due to nausea since such foods produce a less potent smell than foods at a high temperature. Foods such as cold sandwiches, pasta or chicken salad, or chilled soups may be palatable for those with nausea or vomiting.
Portion
Small, frequent meals every 2 to 3 hours may also help individuals with appetite loss for any reason to get the calories they need without overwhelming their digestive system. The Olin Health Center at Michigan State University adds that individuals with diabetes experiencing appetite loss should try to consume 15 g of carbohydrate every hour or 50 g of carbohydrate every 3 hours, along with their medication, in order to keep their blood glucose levels stable and prevent further illness.