Exercise science identifies three body types: ectomorph, endomorph and mesomorph. Ectomorphs are able to stay thin with little difficulty, even when trying to build muscle and mass. Endomorphs have the opposite problem: they gain muscle easily, but also tend to put on fat. Mesomorphs split the difference. They have medium builds with neither easy mass gain nor a tendency to get fat. To maintain a good physique, you must take advantage of your strengths while mitigating weaknesses.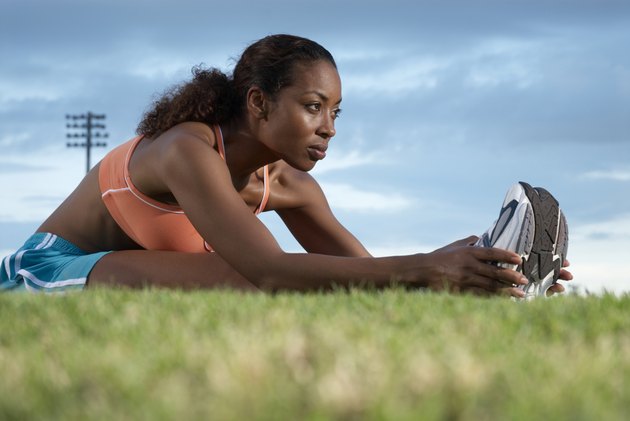 Cardio Training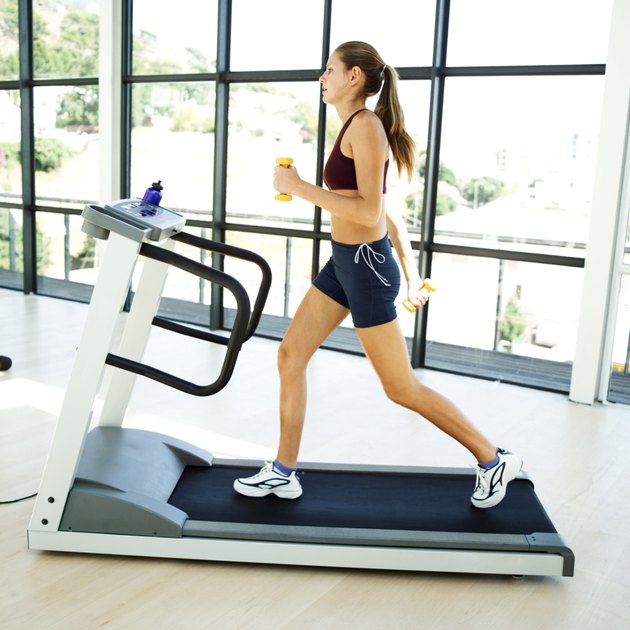 Although not as important as for an endomorph, regular cardio is the most efficient way to keep your medium build from putting on too much fat. Cardio burns calories, and burning calories means keeping your body fat levels down. Celebrity personal trainer Bill Phillips, in his book "Body For Life," recommends three workouts per week, each of 30 minutes of cardio at a moderate level of exertion. Since a mesomorph needs to neither guard against rapid weight gain nor watch for excessive weight loss, this program should be enough for basic fitness needs.
Weightlifting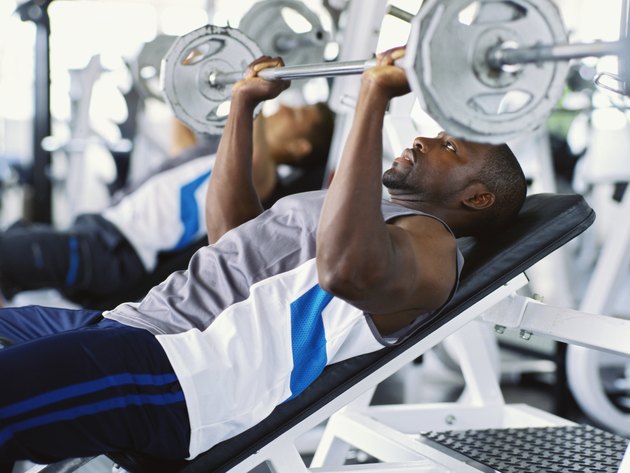 Weight training to put on Mr. Universe bulk is challenging, and often frustrating, for mesomorphs. Unless you have a competitive reason to pursue this goal, you are better off aiming for strength and reasonable bulk. According to Oregon-based fitness coach Ben Cohn, this means adopting a schedule of moderate repetitions of moderate weights. Cohn recommends sets of eight to 12 repetitions, done at a weight where you often struggle with the final two to three reps in each set. Phillips recommends three weight training sessions per week, one each for chest and arms, back and shoulders and legs.
Bodyweight Exercises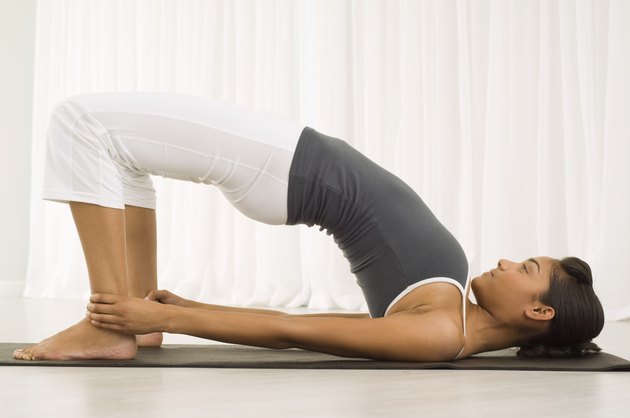 Using your body weight as resistance rather than weights works well for mesomorphs. Endomorphs usually need higher weights to put on the bulk their bodies can carry. Ectomorphs can weigh too little for these exercises to get the results they want. Examples of body weight exercises include calisthenics, gymnastics and some yoga postures. Although this kind of training won't build great bulk, it can produce the defined and strong body that looks good on a mesomorph frame. If you choose bodyweight exercises, do them instead of the weight training, recommends Phillips. Doing both risks overtraining and injury.
Other Fitness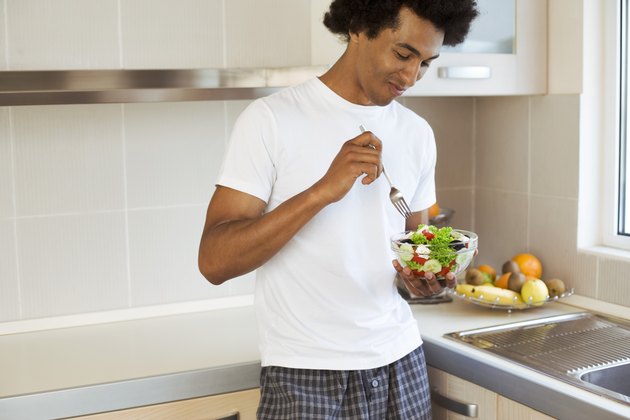 Cardiovascular fitness and muscle strength are the kinds of workouts more people mean when they talk about exercise. However, flexibility, diet and stress management are other facets of fitness that are arguably as important. Mesomorphs needn't pay as much attention to diet as those with other body types: they naturally maintain an average frame. However, basic nutrition, flexibility exercises like stretching and yoga, and a plan for managing stress are valuable. Unlike other exercise forms, the best practices for these remain the same among body types.