Lipids are absorbed from the food you eat or manufactured in your body. Because these fats do not dissolve in blood, they are transported through your bloodstream to the tissues of your body as particles called lipoproteins. HDL and LDL are 2 of the 5 major classes of lipoproteins. The lipoprotein classes differ in size and composition and perform different functions in lipid metabolism. An imbalance in the amount of HDL, LDL and other lipoproteins in your bloodstream increases your risk for heart disease and stroke.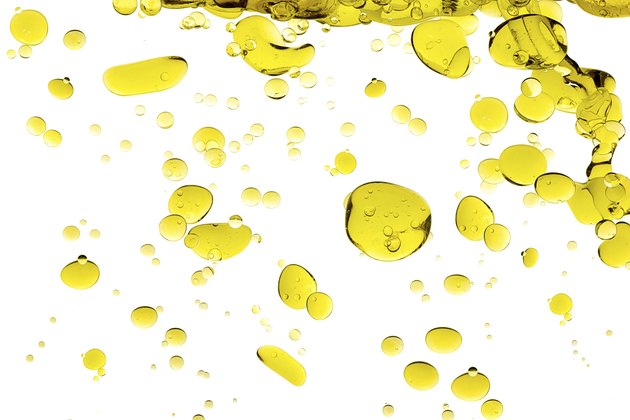 HDL Structure
Lipoproteins are complex chemicals that contain a core globule of fat surrounded by proteins -- called apoproteins -- that make them soluble in your body. Each class of lipoprotein contains different amounts and proportions of fats in the core, as well as specific apoproteins on their surface. HDL, which stands for high-density lipoprotein, is the smallest and densest of the lipoproteins. The density of a lipoprotein depends on the relative amounts of lipid and protein in the particles. HDL is the densest lipoprotein because it contains a relatively low amount of fat compared to its protein content. HDL particles contain primarily cholesterol in their core and apoprotein A1 and A2 at their surface.
LDL Structure
LDL, or low-density lipoprotein, particles are roughly twice the size of HDL particles. LDL particles have a lower density than HDL because they contain a much higher amount of fat in their core, which means the ratio of lipid to protein is higher. The higher the lipid-to-protein ratio, the less dense a lipoprotein particle is. LDL is the richest in cholesterol of all of the lipoproteins and contains B100 as its major apoprotein.
HDL Function
HDL is a complex lipoprotein with a number of functions. One of its most important function is known as reverse cholesterol transport. As cells die and are replaced, they release cholesterol into your blood. HDL binds the excess cholesterol and transfers it to other lipoproteins, such as LDL. HDL also gets rid of cholesterol in the walls of your arteries and takes it to the liver to be removed from your body through the intestines. HDL is referred to as "good" cholesterol because of its protective effect against atherosclerosis -- the buildup of fatty plaques in your arteries. Higher HDL concentrations correlate with lower rates of atherosclerosis and a lower risk for heart disease and stroke.
LDL Function
LDL is the primary cholesterol transporter in your bloodstream. Your body uses cholesterol to produce protective walls around your cells and steroid hormones -- chemicals that help control many body functions. After delivering cholesterol to your tissues, most of the remaining LDL is removed by your liver or taken up by scavenger cells called macrophages. Too much LDL can cause a number of problems. For example, LDL particles and the macrophages that engulf them can bind to your artery walls. This sets off a cascade of events that may lead to the formation of atherosclerotic plaques, which can grow over time and clog your arteries. LDL is referred to as "bad" cholesterol because elevated levels are associated with a higher rate of atherosclerosis and increased risk for cardiovascular disease.