A colonoscopy is a procedure that screens for cancer in the colon. An endoscope is inserted into the body and up into the colon. The doctor or technician views the inside of your colon on a monitor looking for any tumors, polyps or growths. To get the best view of your colon, it is necessary to clean the bowel prior to the procedure. Aside from taking the bowel-cleansing medication your doctor administers, you should change your diet before a colonoscopy.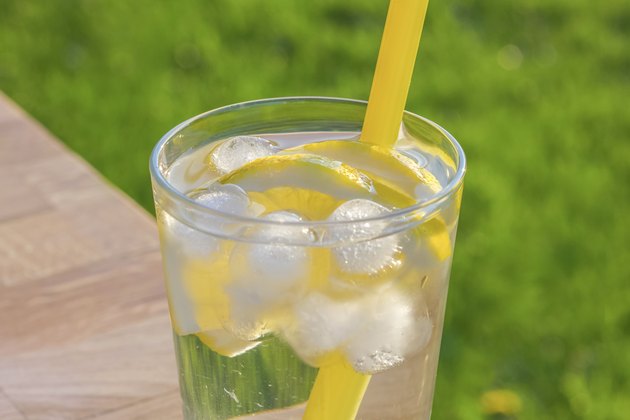 No Solid Foods
The day before the colonoscopy, you must stop eating solid foods -- that means no meats, fruits, vegetables, breads, grains and pastas. Even soft foods like cheese, yogurt, oatmeal or soups with noodles are not permitted. Your doctor may require you to avoid nuts, seeds or other insoluble fiber more than one day before your colonoscopy preparation.
A Clear Liquid Diet
Beginning the day before your scheduled colonoscopy, you will be on a clear liquid diet. This diet permits clear broths, soft drinks, juices -- apple or white grape -- and flavored gelatin that is not red, blue or purple. You can also drink tea and coffee without milk or cream. Aim for at least 12 glasses of liquid throughout the day -- any combination of the allowed clear liquids and water for your meals.
Liquids to Avoid
Any liquid that isn't clear is not OK to drink. Don't drink orange juice, pineapple juice, grape juice or prune juice, for example. Alcohol, even though it is a clear liquid, is not OK because alcohol will dehydrate you.
The Day of Your Colonoscopy
Regardless of the time of day your colonoscopy is scheduled, you must continue to adhere to the clear liquid diet. On the day of the procedure, no solid foods should be consumed. You should drink at least 2 glasses, up to 20 ounces, of water or a clear sports drink before your colonoscopy.