Methylenedioxymethamphetamine, more commonly known as MDMA or Ecstasy, is a federal Schedule I illicit drug that is commonly found in the party and rave culture of the United States and many other parts of the world. This synthetic drug often comes in powder or pill form and provides effects similar to amphetamines. However, use of the medication may cause serious side effects and even death.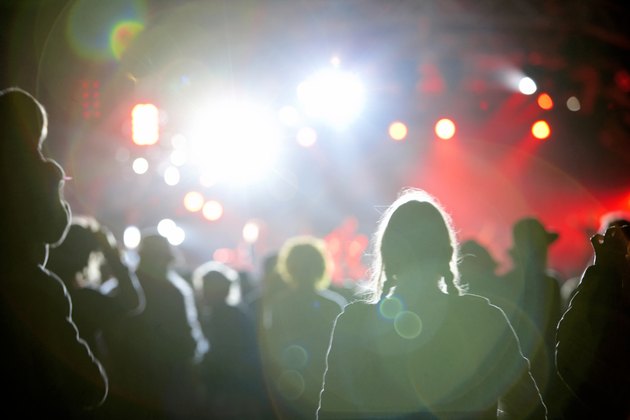 History
MDMA made its first entrance to the drug market in 1912. The drug was developed by a German company who originally designed MDMA as an appetite suppressant for weight loss. The drug eventually made its ways on to the streets as an "upper" or a stimulant, and was especially popular in the party scenes of the 1980s and the rave dance parties and the night club scene of the 1990s. Although the manufacturing and possession of the drug is now illegal, MDMA continues to be sold illicitly on the streets.
Stimulant Effects
MDMA is a powerful stimulant similar to amphetamines which interfere with three main neurotransmitters in your body -- dopamine, serotonin and norepinephrine. Once MDMA enters your bloodstream, it increases the presences of these neurotransmitters in your brain, resulting in a euphoric high, as well as an increase in your metabolism, resulting in a temporary increase in heart rate and energy rush. The higher metabolism may increase your calorie burn, which can result in weight loss.
Appetite Suppression
The effect that MDMA has on your serotonin levels can also create appetite suppression, which was the original manufacturer's goal of the drug before it was classified as a Schedule I controlled substance and made its way onto the street market. Serotonin plays an important role in when you feel full or hungry. By changing the amount of active serotonin present in your system, MDMA can trick the body into thinking that it's not hungry. As a result, this helps reduce your calorie intake, which contributes to weight loss.
Dangers
The main reason why MDMA isn't currently offered as a weight loss product, and is now illegal is because of the possible side effects of the drug. Along with the euphoria and other pleasant feelings associated with the use of the drug comes potentially deadly side effects including addiction, increased heart rate, increased blood pressure, uncontrollable teeth clenching, sweating, nausea and seizures. When combined with the dancing and the high temperature environment of a club or rave, MDMA can lead to severe dehydration and hyperthermia, which can lead to organ failure and death.