Abdominal muscle ache is a common pain that plagues runners. Though your legs are the prime movers when performing a running stride, your abdominals are involved in this motion as well. Understanding abdominal muscle ache enables you to prepare for it and know when to expect it. Experiencing this specific ache is not necessarily something to be worried about, as it is the way your body copes and adapts.
Trauma to Your Connective Tissue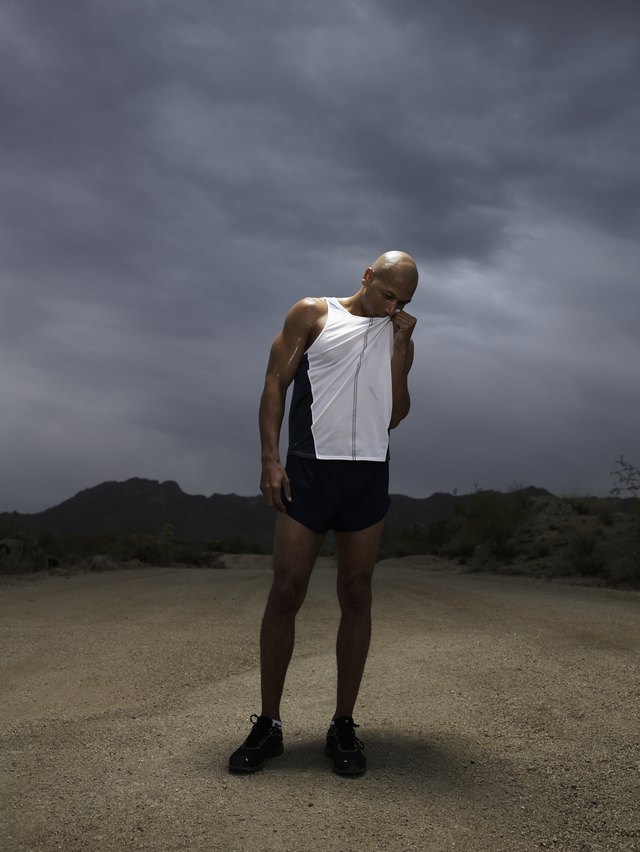 Any time that you implement a new exercise program or even one new move into your workout routine, your body will undergo a period in which it adapts to the new challenge. Ultimately, it is positive to challenge yourself physically, but your body will undergo a period of trauma or aching. This is a time in which your body reacts to changing external circumstances. Your abdominal muscles become contracted and tense while running because these muscles maintain balance and allow your trunk to twist back and forth while your arms are in motion.
The Physiology of Soreness
Soreness is what sets in one to two days after the activity that triggered the trauma. This soreness can manifest in muscle tightness, pain upon applied pressure and pain when extending or contracting your abdomen and trunk. This happens because when you endure trauma, the body reacts by nurturing the problem. Soreness in the abdominal area is common if you have just begun running or have recently increased the intensity of your running. Practicing yoga, stretching or applying natural muscle rubs can decrease the longevity of this soreness.
Muscle Fatigue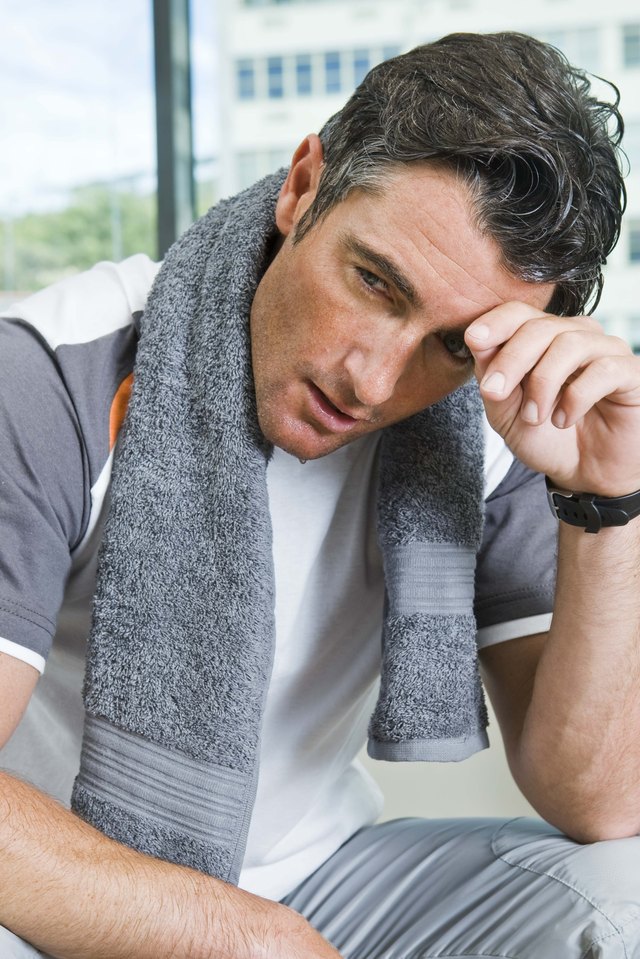 Fatigue differs from soreness in that it is a result of cumulative stress and taxing on the given body part. Abdominal fatigue is likely to occur in runners who conquer long distances. For example, marathoners and ultra marathoners are more likely to experience this fatigue than those taking on shorter distances. The presence of fatigue is also based upon your fitness level and muscular endurance. Regularly stretching before and after running will expand the time in which you can run without being plagued by fatigue.
How to Minimize These Symptoms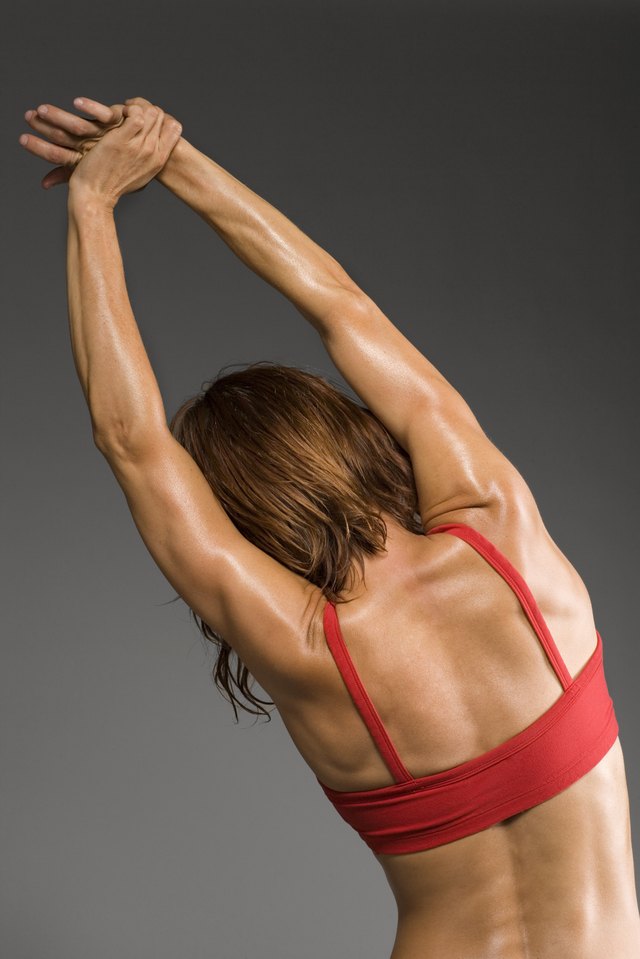 Though slight aches in the abdomen are to be expected with workout routines new to your body, these pains can be controlled and diminished if you prepare your body adequately. Always stretch before and after running. Make sure to include both static and dynamic stretches. Static stretches are those performed by holding a certain posture, whereas dynamic stretches are those performed by being in motion. One dynamic stretch for abdominal muscles is a trunk twist. Stand with feet shoulder-width apart and arms extended outwards to your sides. Use your arms to twist your abdomen back and and forth.