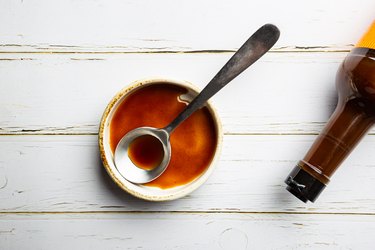 Worcestershire is probably the most difficult-to-pronounce sauce out there, yet steak marinades and Bloody Marys would be incomplete without it.
But the sauce isn't always safe for those on a gluten-free diet. Read on to learn how to find gluten-free Worcestershire sauce brands that won't ruin your brunch.
Does Worcestershire Sauce Have Gluten?
Often used to flavor caesar salads and shrimp cocktails, Worcestershire sauce is typically made of distilled white vinegar, molasses, sugar, water, salt, onion, anchovies, garlic, clove, tamarind extract, chili pepper and natural flavors. These ingredients are all naturally gluten-free.
However, some brands include soy sauce in their recipe, and soy sauce isn't gluten-free. Although soybeans are naturally gluten-free, soy sauce recipes include wheat to add sweetness to the product, according to popular soy sauce manufacturer Kikkoman.
Worcestershire sauces that contain soy sauce are therefore not a gluten-free food and may cause a reaction in individuals with celiac disease or gluten sensitivity.
How to Buy Gluten-Free Worcestershire Sauce
There are plenty of Worcestershire sauce brands in the U.S. that are prepared without soy sauce, making them safe on a GF diet. But even if soy sauce isn't on the ingredient list, you still want to watch out for cross-contamination, which occurs when gluten foods come in contact with other ingredients through manufacturing, according to the Celiac Disease Foundation.
You can avoid the risk of cross-contact by choosing a sauce with a "Gluten-Free" label on the front package. This label is regulated by the Food & Drug Administration and signifies that the food you're eating has less than 20 parts per million (ppm) of gluten, which is generally safe for people with celiac.
If you want even more security, buy foods that are labeled "Certified Gluten-Free" and are vetted by trusted third parties, like the Gluten-Free Certification Organization (GFCO). The GFCO has especially strict standards, certifying foods that have only 10 ppm of gluten or less, according to the organization's website.
Tip
When a package doesn't have either of these stamps or certifications, take time to carefully scan the ingredient list. Look out for any gluten-based foods and don't forget to check the allergen statement for wheat or gluten, too.
Gluten-Free Worcestershire Sauce Brands to Buy
1. Lea & Perrins Original Worcestershire Sauce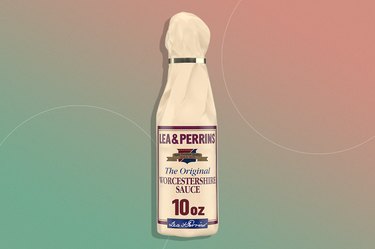 2. Heinz Worcestershire Sauce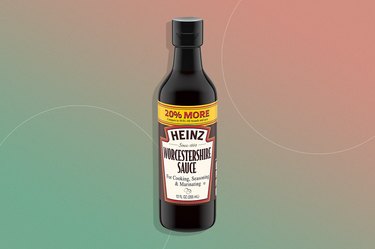 3. The Wizard's Organic Gluten-Free Vegan Worcestershire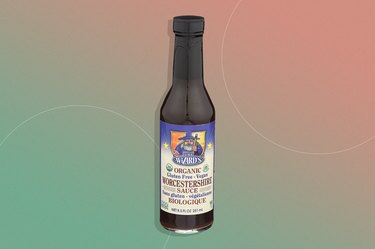 4. Wan Ja Shan Organic Gluten-Free Worcestershire Sauce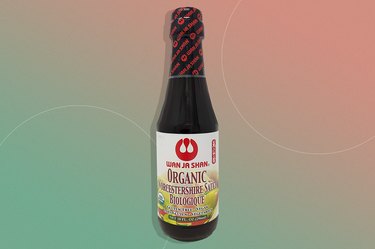 5. French's Classic Worcestershire Sauce