One of the most common health conditions, a urinary tract infection (UTI) can make life difficult. The pain often stays with you all day, not only when you urinate. However, avoiding certain food for UTI can alleviate some discomfort.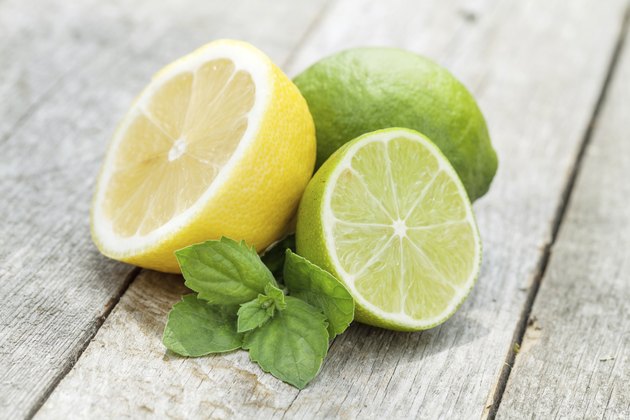 Tip
You should avoid certain foods with a UTI. These include caffeinated foods, acidic fruits and alcohol.
What is a UTI?
According to the U.S. Department of Health & Human Services (HHS), a UTI is an infection affecting any part of the urinary system — the body's management system for disposing waste, expunging unused water and keeping out bacteria. But sometimes the urinary system fails to do its job and an infection occurs.
A UTI is generally not serious if treated right away. If left untreated, you could experience serious health complications that can lead to kidney damage.
The HHS also says that a UTI happens more often in women than in men — half of this country's women will experience a UTI in their lifetime. Women are more susceptible to the infection because they have a shorter urinary tract than men do.
According to HHS, typical symptoms of a UTI include the following:
Burning and pain while urinating
Feeling the need to urinate often, even right after you have done so
Feeling shaky
Experiencing pressure in the belly
Running a fever
According to the Centers for Disease Control and Prevention (CDC), certain risk factors can contribute to a UTI, such as gender, sexual activity, kidney stones, pregnancy, age (the older you are, the higher your risk) and an enlarged prostate.
Treatment of UTI
The NIDDK also doesn't believe you can eat specific foods for healthy bladder and kidneys, and you can't follow a specific diet to prevent or treat a UTI. Rather, to do your best in avoiding an infection, you should make lifestyle changes.
According to the CDC, these lifestyle changes should include the following:
Minimizing douching or using any types of sprays around the genital area
Urinating before and after sexual activity
Urinating regularly. Try not to "hold it."
Opting for showers instead of baths

Such simple changes can help prevent your first and recurrent UTIs.