Probiotics are living microscopic organisms, sometimes called "friendly bacteria," that are introduced into the body for health benefits. Probiotics live in the digestive tract and are believed to aid digestion, ease symptoms of irritable bowel syndrome, improve immune function, and fight against the effects of harmful bacteria, among other things. Because probiotics must be alive to be effective, you should maximize their chance of survival by eating them in sufficient quantities and at the right time.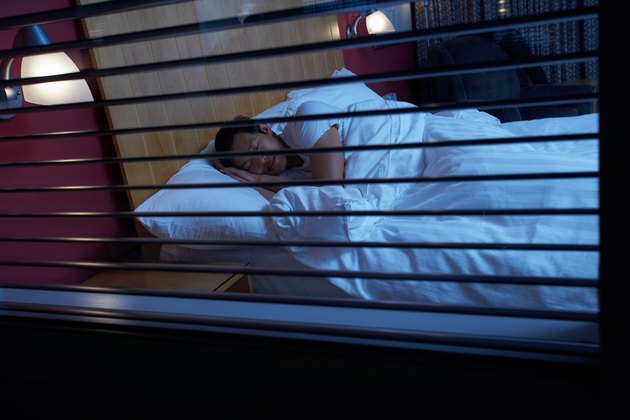 Timing
According to the website Enzyme Essentials, probiotics should be taken at bedtime and in the morning. During these times, the digestive system has little activity, which means the pH of the stomach is relatively low. A less acidic stomach means the bacteria have a higher chance of attaching to the intestinal wall and thriving. If you are unable to take probiotics at these times, however, there's no need to be anxious. Enzyme Essentials notes that taking probiotics at a less ideal time is better than taking none at all.
Dosage
The Harvard Women's Health Watch recommends taking from 1 billion to 10 billion colony-forming units of probiotics (one to two capsules) several days per week. You can take probiotics for a limited time for specific conditions, such as a supplemental treatment for a yeast or intestinal infection, or you can take them indefinitely as a preventative measure. Before taking probiotics or any natural supplements, however, you should obtain the approval of your health care provider. Probiotics can be dangerous for people allergic to bacteria such as lactobacillus acidophilus, bifidobacterium or Streptococcus thermophilus.
Natural Sources
Probiotics can be obtained through a variety of natural sources, usually fermented, unpasteurized, foods. For a natural boost of probiotics in your diet, eat ample amounts of miso, tempeh, sauerkraut, kimchi, and yogurt bearing the "live and active culture" label. You can also obtain high amounts of probiotics by consuming kefir, a creamy, fizzy fermented milk drink. Most of these foods are available at health food stores and in some mainstream groceries.
Maintenance
Remember that to be effective, probiotics must be alive when consumed. If taking probiotic supplements, take care to protect them from heat, dampness and air, and refrigerate them, if required.