Whether you want to fit into an old pair of skinny jeans, or just feel better about how you look, it is possible to drop a pants size really fast. However, it is good to keep in mind that it is not considered healthy to lose more than one to two pounds per week. If you stick to a strict schedule of diet and exercise, you will be fitting into your desired pants size in just a few weeks.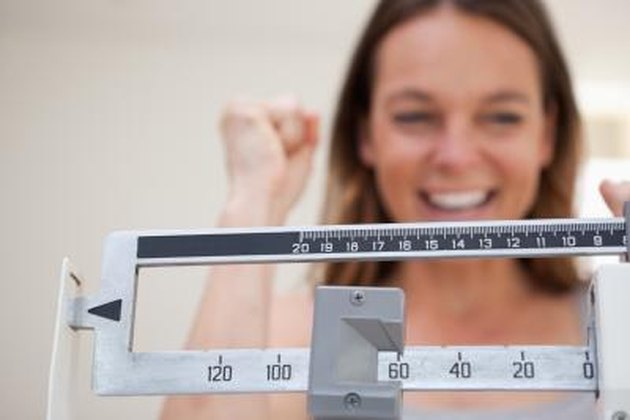 Step 1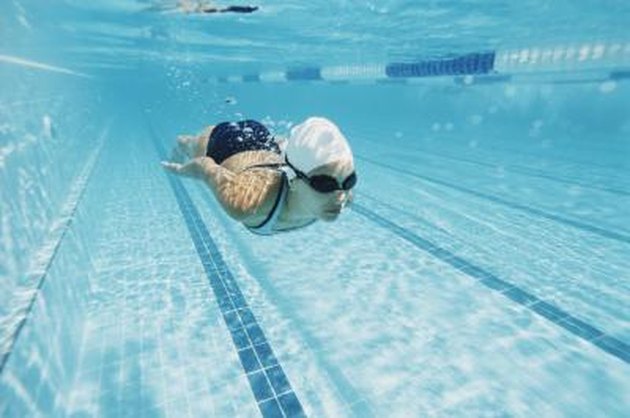 Do moderate cardio exercises six days a week for a total of 150 to 300 minutes per week [Reference 3]. Try swimming, rowing, jogging, bicycling or walking at a moderate to fast pace. Aim for at least one day of rest during the week from cardio.
Step 2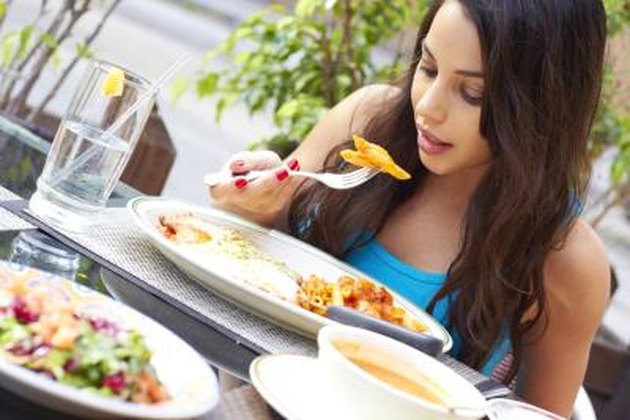 Reduce your diet by 500 calories each day in order to lose one to two pounds each week. Skip chips, soda and sugary or fried foods. It may be possible to lose more weight faster, but losing more than one to two pounds per week is not considered healthy.
Step 3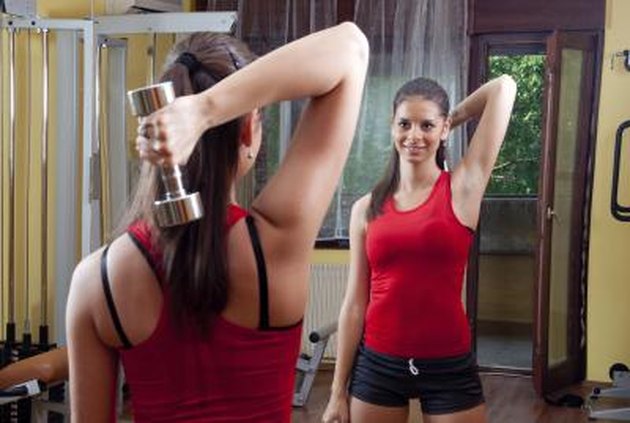 Do strength training at least two times per week. According to the American Council on Exercise, strength training burns calories and builds muscle, which burns more calories than fat. So, do squats, lunges, triceps curls, biceps curls and crunches.
Tip
Warm up and cool down by walking for 10 minutes prior to cardio and strength training exercises. Measure your waist before beginning your new fitness program in order to track your progress.
Warning
Talk to your doctor before starting a new workout.