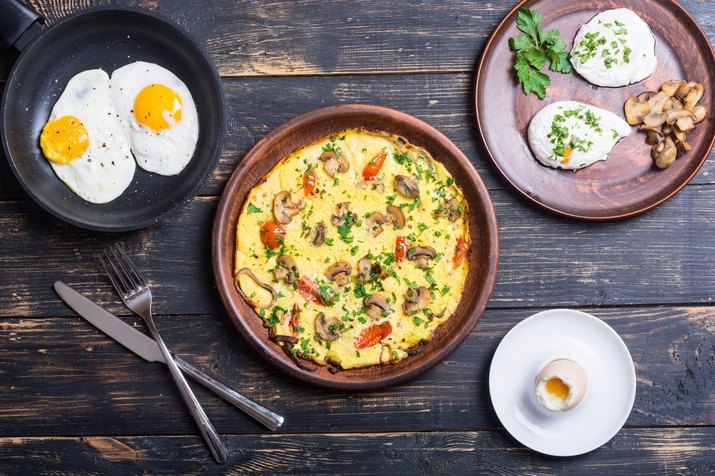 1 of 12
Eggs are versatile, self-contained packages of protein and nutrients that are suitable for any meal. For most people without heart disease or diabetes, one egg per day is acceptable in a healthy diet and won't increase the risk of developing heart disease, according to the Harvard School of Public Health. There are a multitude of ways to cook an egg. Here are 10 methods to try the next time you want an egg dish for breakfast, lunch or dinner.
Image Credit:

Whitestorm/iStock/GettyImages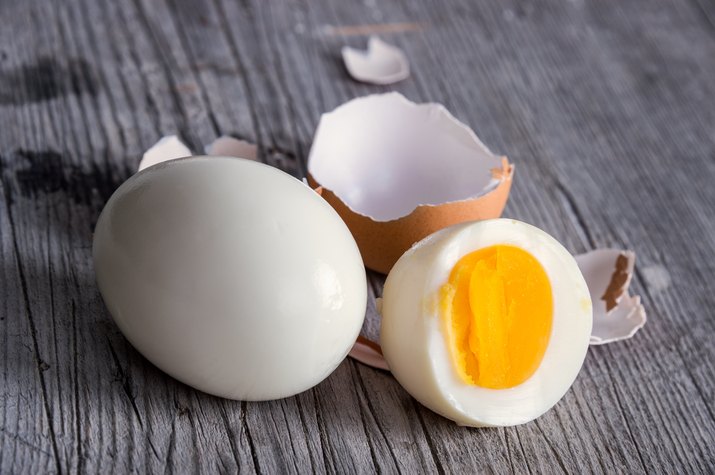 2 of 12
Image Credit:

Marc Bruxelle/iStock/GettyImages
3 of 12
For soft-boiled eggs, add your eggs to boiling water, then reduce the heat to medium-low so that the water simmers. Saveur Magazine recommends simmering for precisely six minutes for the best results, then letting the eggs sit for 30 seconds in a bowl of ice water.
If you cook eggs that result in runny yolks, use commercially pasteurized eggs to reduce the risk of contracting salmonella, recommends the U.S. Food and Drug Administration.
Image Credit:

tarfullhd/iStock/GettyImages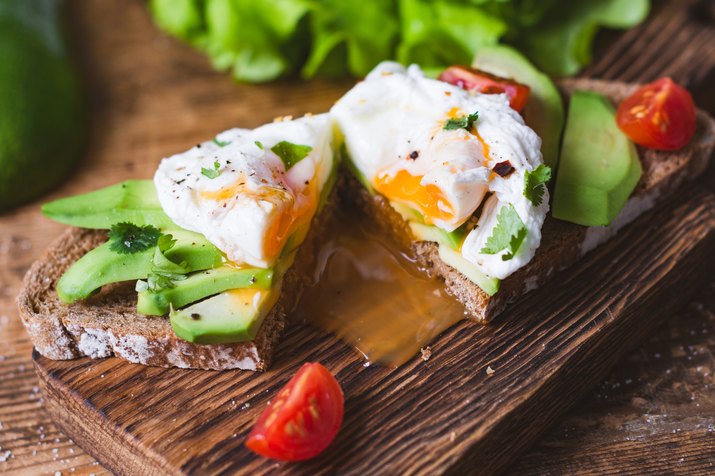 4 of 12
Break eggs into a small bowl before gently sliding into boiling water to poach them. Alton Brown of the Food Network recommends adding a teaspoon of lemon juice or vinegar for every cup of water in the pan. Remove the pan from the heat after the eggs are added, cover and let sit for seven to eight minutes.
Image Credit:

Arx0nt/iStock/GettyImages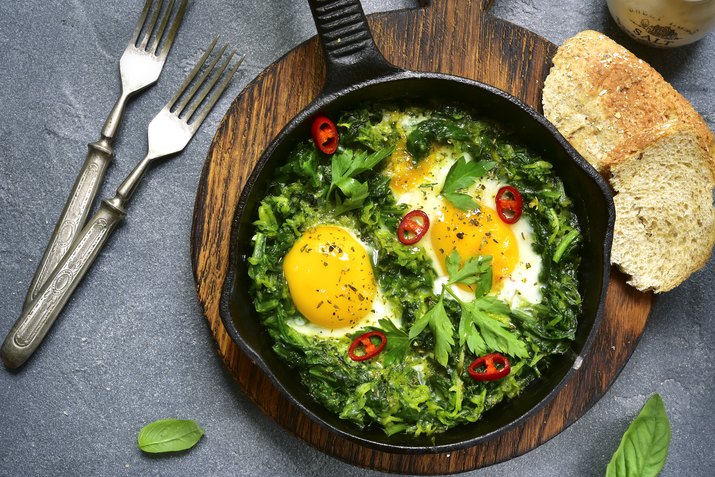 5 of 12
Image Credit:

Lilechka75/iStock/GettyImages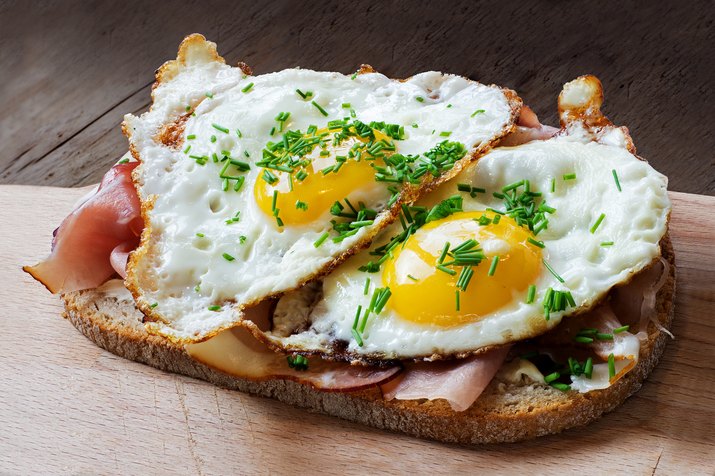 6 of 12
Break eggs directly into a hot, greased pan for fried eggs, and reduce the heat to medium-low. Cook until the egg yolk reaches the desired consistency for classic sunny-side up eggs. Turning with a spatula when the whites are almost set creates over-easy eggs; cook longer for firm yolks. Season fried eggs with paprika for a smoky, deep flavor.
Image Credit:

fermate/iStock/GettyImages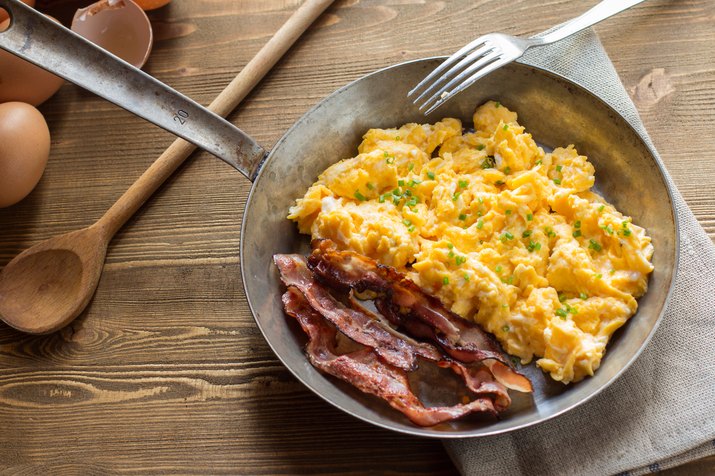 7 of 12
The trick to making light and fluffy scrambled eggs is to thoroughly whisk them until frothy, and adding one tablespoon of milk for every two eggs. Cook gently over medium heat, folding and turning the eggs without stirring, until you reach the desired consistency.
Image Credit:

BrandlMichaela/iStock/GettyImages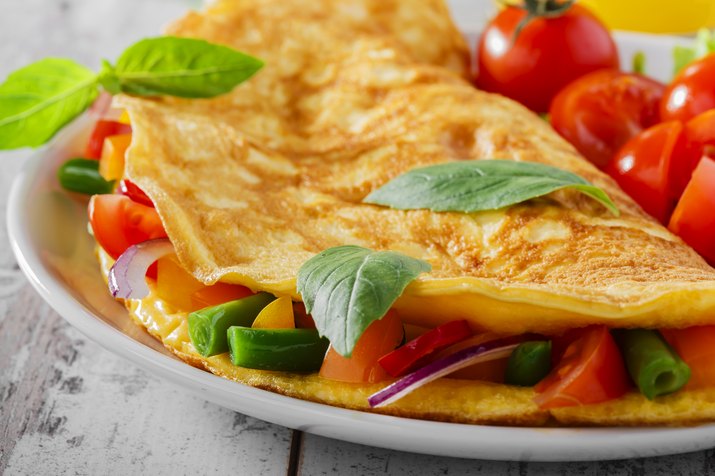 8 of 12
To cook an omelet, whisk eggs as you would for scrambled eggs and pour into a skillet. When the eggs are set, top with sauteed vegetables, shredded meat or cheese, and fold the omelet in half before serving.
Read more: Are Eggs Good for Your Skin?
Image Credit:

mikafotostok/iStock/GettyImages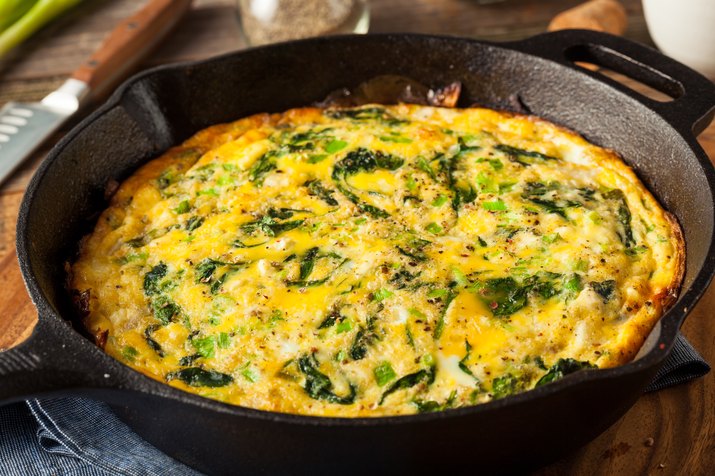 9 of 12
For a frittata, saute vegetables in an oven-proof skillet and pour in beaten eggs. Add any other ingredients you'd like to include in your frittata, including cheese and meats. Cook until the edges start to firm up and the middle is bubbly. Transfer the skillet to the oven and broil until the top is golden brown.
Image Credit:

bhofack2/iStock/GettyImages
10 of 12
Crack one or two eggs into a small, greased, oven-proof dish to make baked eggs. Sprinkle with herbs or cheese and drizzle a tablespoon of milk or broth over the eggs. Bake until the whites are set and the yolks are firm.
Alternatively, you can use cupcake liners to bake your eggs in and have ready, grab and go breakfasts pre-made for the week ahead.
Image Credit:

NoirChocolate/iStock/GettyImages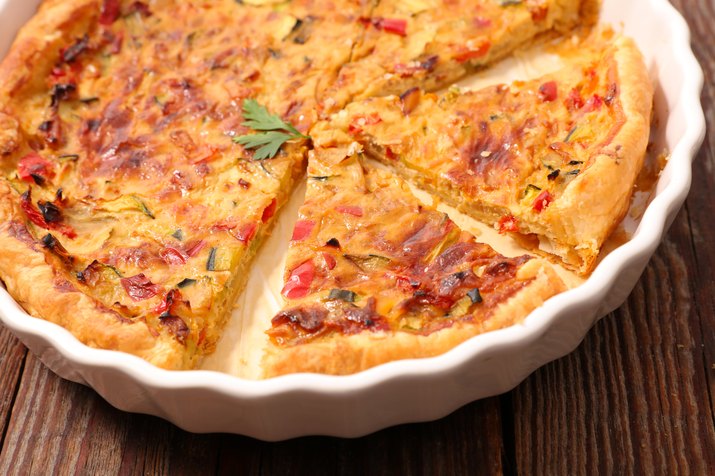 11 of 12
To create a quiche, simply sprinkle any cheese in the bottom of a pie crust, top with vegetables or meat, and season with herbs or spices. Pour in six eggs beaten with a cup of milk and bake until firm.
Read more: 5 New Ways to Eat Eggs
Image Credit:

margouillatphotos/iStock/GettyImages
12 of 12
Do you like eggs? What's your favorite way to prepare them? Have you tried all the ways on this list? Are there any other ways you'd add? Share your suggestions in the comments below!
Image Credit:

happy_lark/iStock/GettyImages