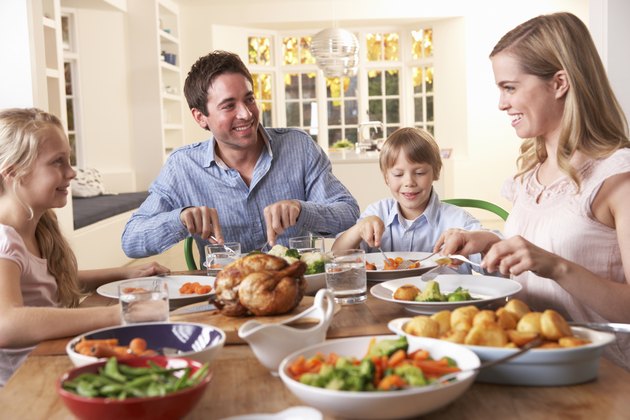 Food and water are essential to the body. Therefore, dehydration and lack of food greatly impact your body's ability to function properly. Even a temporary lack of food and water can affect your health, and ongoing deprivation is life threatening. The body functions best when you drink about eight glasses of water daily and consume a well-rounded diet.
Importance of Water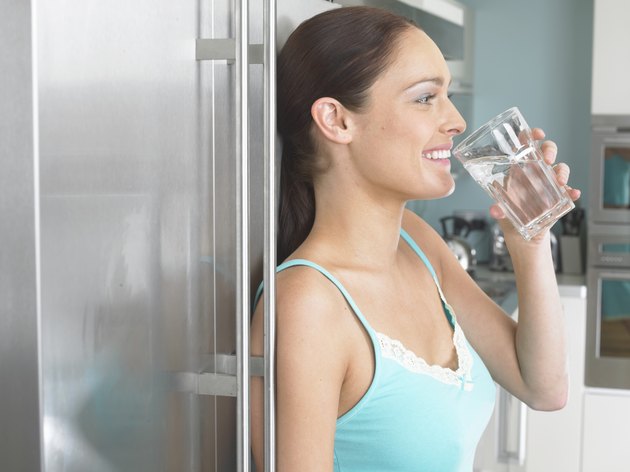 Water, second only to oxygen, is essential to human health and without it, you would die within a few days. Water accounts for up to 75 percent of your body weight depending on your muscle ratio. Every tissue and organ in your body requires water to function properly, especially your brain. Water carries out a number of duties, including transporting oxygen and nutrients, lubricating your joints, eliminating toxins and regulating your body temperature.
Dehydration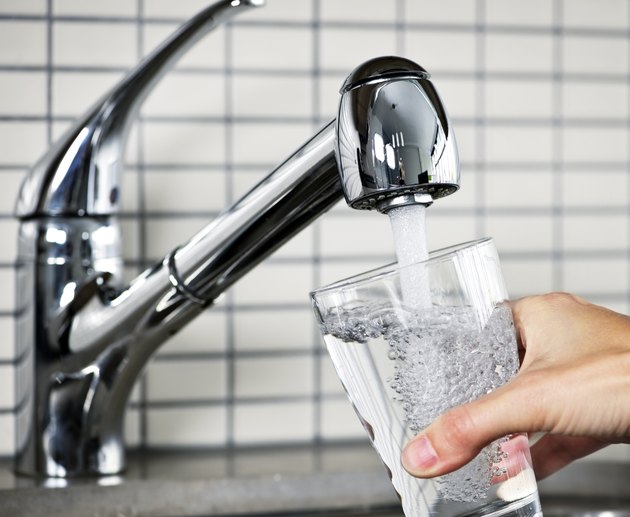 The body loses water through urine, sweat and physiological functions such as digestion. Even a modest restriction in water intake can decrease your total water volume and impact your health. A mild fluid decline of 2 percent can impact your ability to concentrate, according to the June 2003 issue of the "European Journal of Clinical Nutrition." Severe dehydration makes it hard for your organs to function and impairs your brain, kidneys and cardiovascular system. Symptoms of dehydration include low urine output, lethargy, no tears, dry mouth and sunken eyes.
Lack of Food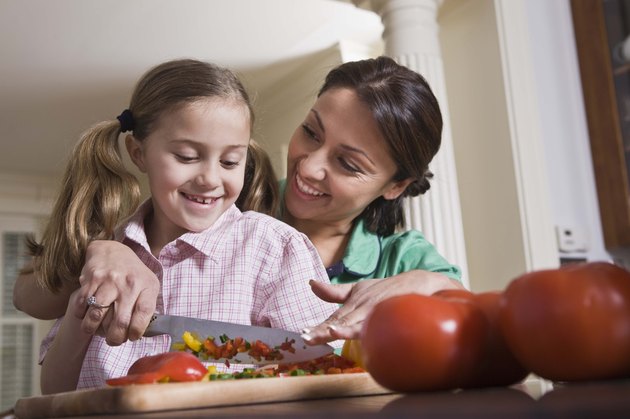 Your body adapts to a lack of food by reducing your metabolic rate to conserve energy. Because glucose is the primary fuel source, fatigue sets in once glucose reserves are depleted. Going several hours without food can cause a noticeable drop in blood sugar. Without enough nutrients from food, your brain function suffers. Children are most vulnerable because they need sufficient food for growth and development. Lack of food affects the academic performance of school-aged children, according to a study published in the December 2005 issue of the "Journal of Nutrition." The study found that food-insufficient children scored lower in reading and math.
Severe Starvation
Because humans have evolved to survive brief famines, our bodies can survive about 30 days without food. Going a long time without food is detrimental to your health. Your body breaks down fat and muscle tissue to fuel the most important physiological functions. The body becomes unable to produce the proper hormones and enzymes, causing many functions to fail. Your heart muscle shrinks and becomes weak, and you risk going into cardiac arrest. The last organ to shrink and fail is your brain.