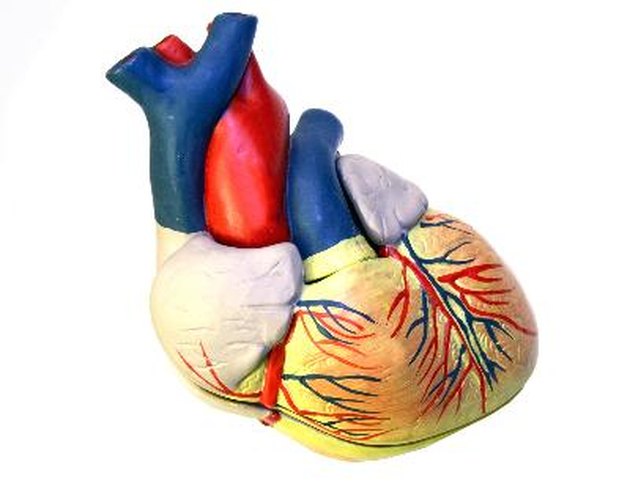 Blood Pressure and Blood Vessels
As the Merck Manuals explain, the body is able to control blood pressure by expanding and constricting blood vessels. This allows the body to raise blood pressure when it is low and also allows the body to regulate the amount of blood that gets to tissues at any given time. Blood vessels throughout the body are lined with smooth muscle cells. Smooth muscle cells cannot be controlled voluntarily, but they are able to respond to chemical signals. These signals control whether the muscle cells contract--constricting the blood vessels--or relax, which allows the blood vessels to dilate.
Vasoconstriction
Cardiovascular Pharmacology Concepts explains that the body is able to constrict blood vessels in two main ways. One is through the use of the sympathetic nervous system, which helps govern involuntary actions. The sympathetic nervous system has neurons that connect with the muscle cells in the blood vessels. When these neurons secrete norepinephrine (also known as adrenaline), it causes the smooth muscles to contract, constricting the blood vessels. The second way the body constricts blood vessels is through the secretion of a hormone called vasopressin, which causes blood vessels to narrow.
Vasodilation
Just as important as vasoconstriction is vasodilation. One way the body can cause blood vessels to dilate is to simply stop producing vasoconstricting signals. If the smooth muscle cells are not told to contract, the blood vessels swell and dilate. Another way in which the body can induce vasodilation is through the production of a chemical called nitric oxide. Nitric oxide can bind to smooth muscle cells and produce a variety of intracellular signals that tell the smooth muscle cells to relax, inducing vasodilation.