Bipolar disorder is generally characterized by extreme cycles of depressed and manic behaviors. Those suffering from extreme forms of mania are typically diagnosed with Bipolar I, whereas someone with hypomania (less severe forms of mania) is more likely to be given a diagnosis of Bipolar II. The National Institute of Mental Health estimates that there are approximately 5.7 million persons diagnosed with a bipolar disorder in the United States. While specific symptoms are linked to the stage of the bipolar cycle, the list that follows highlights some of the common effects associated with the course of the disorder.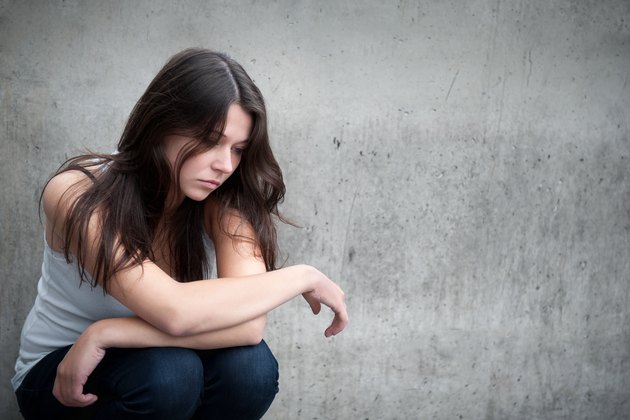 Emotional Effects
According to Brown University, persons with bipolar disorder are often depressed, irritable and easily agitated. Intense feelings of guilt are common and individuals are generally pessimistic and apathetic. Suicidal thoughts or ideations may occur as a result of feeling helpless, worthless and abandoned.
Physical Effects
Energy levels are generally lacking except during manic states. Disorders of sleeping and eating vary from one individual to the next. Sleep disorders are common as some persons with bipolar disorder may sleep 14 hours per day. Increased appetite is frequent and associated with dramatic weight gains for some. For others, insomnia and lack of appetite may be the norm. During manic states, hyperactivity is predominate but most activities are not completed as individuals will jump from one task to another prematurely.
Mental Effects
Concentration is poor and many individuals appear to have a "flight of ideas." According to Harvard Medical School, memory problems are not uncommon and may be heightened when treated with some drug therapies and electric shock therapy. Speech is often affected as patients may find it difficult to express themselves coherently. In some manic states, individuals may experience hallucinations and delusions of thought. These mental experiences combined with impulsive behavior may be linked to suicidal tendencies for some.
Is This an Emergency?
If you are experiencing serious medical symptoms, seek emergency treatment immediately.