Step 1
Normally, the heart takes it easy during sleep, as blood pressure and heart rate drop to low and relaxed levels. However, having a heart attack during sleep is possible. In most cases, the sleeper wakes up due to pain. Contact 911 if you ever experience one or more of the following symptoms.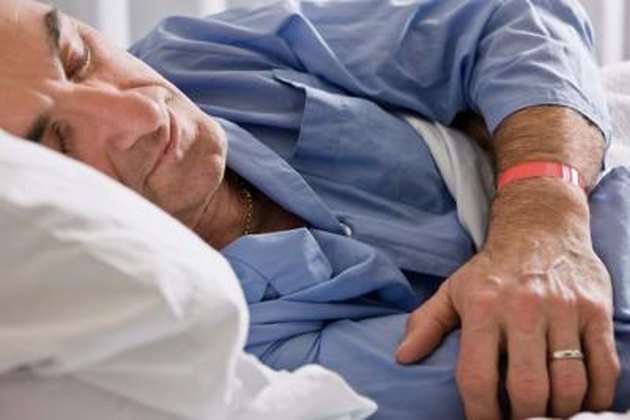 Rapid or Irregular Heartbeat
Step 1
Waking up with rapid or irregular heartbeat can be a sign of heart attack or coronary heart disease, which is a serious medical condition that leads to heart arrest. If you experience an irregular heartbeat for more than five minutes, seek emergency treatment immediately. The Cleveland Clinic also recommends chewing an aspirin as long as you do not have a known sensitivity.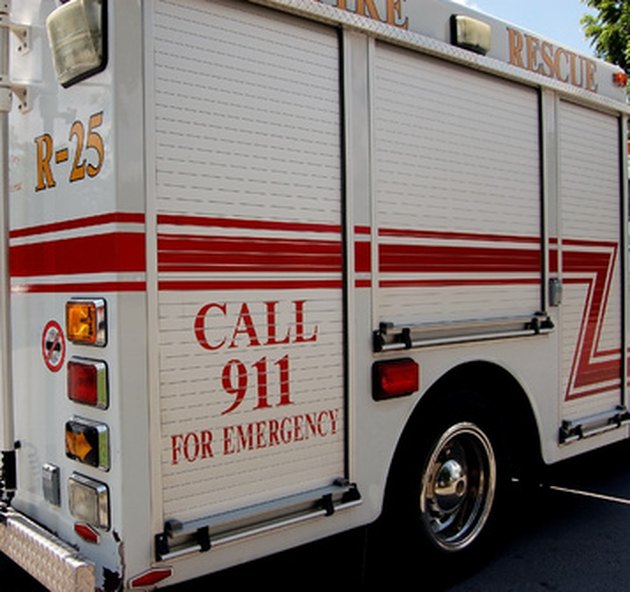 Sleep Disturbances
Step 1
The Cleveland Clinic also suggests that women report sleep disturbances as a symptom of an approaching heart attack, also called a myocardial infarction. Tossing and turning and the inability to completely fall asleep is noted in women up to a month before their first heart attack. This symptom also comes with fatigue during the day, which can be a helpful sign as many people do not remember sleep disturbances at night.
Night Sweats
Step 1
Waking up in a cold sweat can indicate a coming heart attack. Also, watch for waking up suddenly and getting the sweats immediately. Many heart attacks occur upon awakening due to the release of biochemicals into the bloodstream to ready the body for action. Some perspiration during sleep does not necessarily point to a problem, but watch for excessive sweating that prompts you to change your nightclothes and sheets.
Chest Pain
Step 1
Chest pain may be the most easily recognizable symptom of myocardial infarction, but it is not the most common. Shortness of breath, dull aching pain in the chest, and the sharp excruciating pain popularized in films can happen in sleep or immediately upon awakening. Mild chest pain may be the most dangerous of all of these, as people often ignore the symptom. Physicians call a heart attack with mild or no symptoms at all a "silent heart attack," according to the National Institutes of Health.
Body Pains
Step 1
Some heart attack patients wake up with pain or discomfort in the arms, neck, stomach, and back. Known as referred pain, these symptoms come and go, and may be experienced as dull minor aches to full throbbing pain, according to the National Heart Lung and Blood Institute.