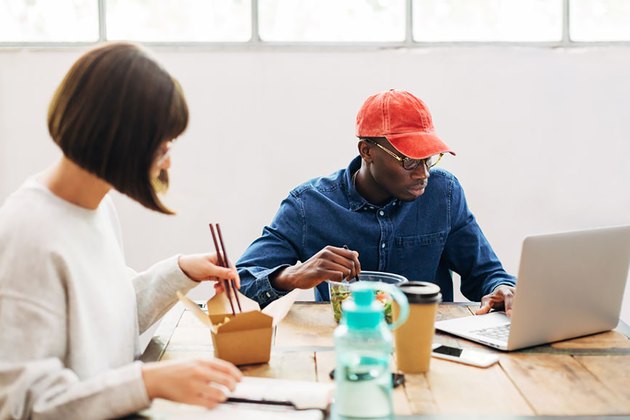 But you're worth it, and we know you can do it — that's why we're here to help. We've provided you with simple, fast, delicious recipes you can prep in advance and bring to the office — they're listed below and will also be sent to your inbox every day when you sign up for the Get Strong Challenge.
But why pack your own lunch, when you might have a decent deli just down the street from your office? Because prepping your own lunch allows for portion control, knowing exactly what you're putting into your body, as well as the chance to save some money.
What are you waiting for? Start meal prepping and treat yourself to healthy homemade lunches in 2019.
Loving all this great info? Make sure you're signed up for the Get Strong Challenge to receive recipes, workouts and motivation delivered to your inbox!
Mark Sisson's Big-Ass Keto Salad
This has been one of Primal Kitchen founder Mark Sisson's lunches of choice for decades. "Trust me, this salad is no side dish," he says. "With a whole avocado, a generous chunk of Emmental cheese and a jaw-dropping dose of my own Primal Kitchen Caesar Dressing, I literally call this my 'fat-bomb salad.' See if it won't make you a keto-salad believer."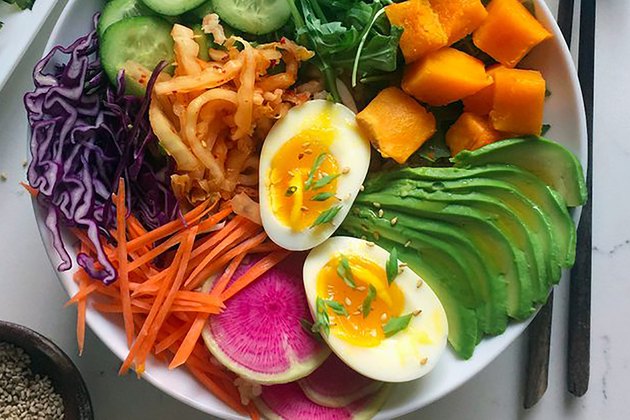 Grain Bowl with Soft-Boiled Eggs
Sarah Gim @thedelicious points out that "a soft-boiled egg is a source of protein that is as quick and convenient to cook as vegetables, and in many cases, like this one, the soft yolk provides additional sauciness to the bowl." After adding an egg, you can throw in your favorite healthy vegetables and flavorful sauces — and you've got yourself a grain bowl to remember.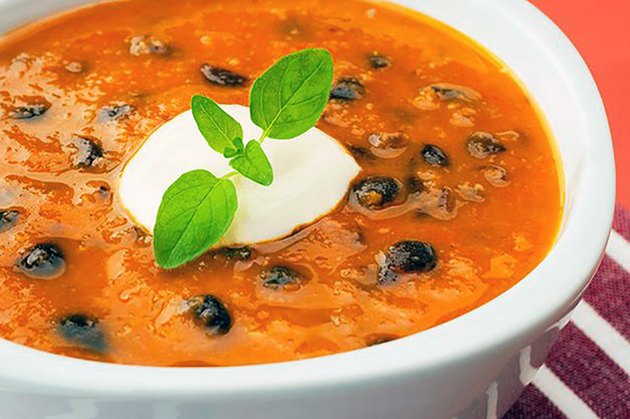 Butternut Squash and Black Bean Chili
Vegetarian chili doesn't have to be boring. This version includes sweet, antioxidant-rich butternut squash with protein-and-fiber-packed black beans for a filling, hearty meal that will keep you energized all afternoon.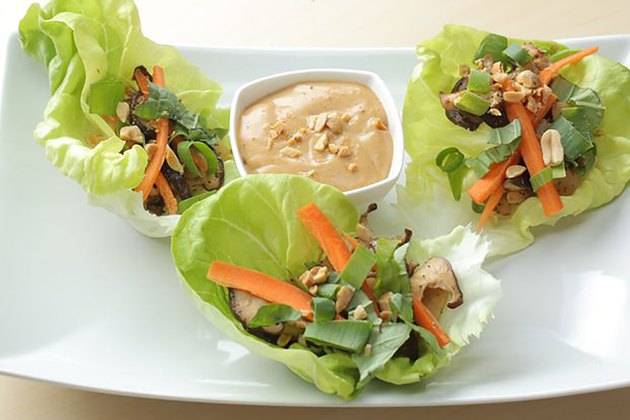 Vegetarian Thai Lettuce Wraps
These vegetarian Thai lettuce wraps feature shiitake mushrooms, tangy ginger and crunchy water chestnuts, which are low in calories and completely fat-free. Water chestnuts also rich in fiber, vitamin B6 (important for regulating sleep and mood) and potassium.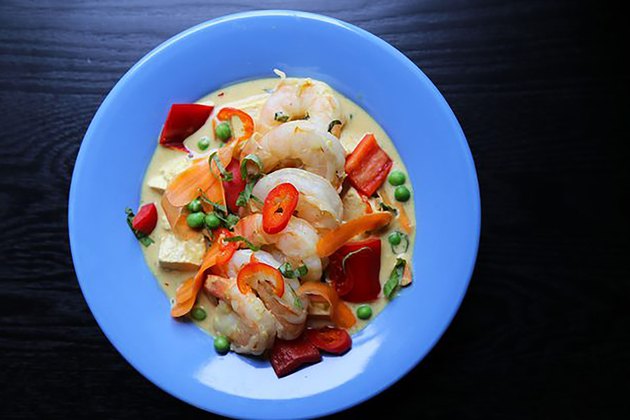 Shrimp and Tofu Panang Curry
Hailing from Thailand, panang is a coconut- and peanut-based curry that's typically salty, sweet and nutty. To lessen the calories and fat, opt for shrimp instead of beef or chicken. You can also use light coconut milk and add plenty of filling vegetables and tofu.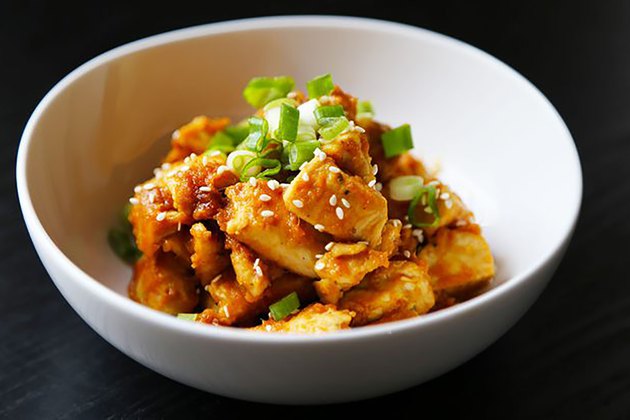 Orange Chicken and Cauliflower Rice
Orange chicken, meet rice — cauliflower rice, that is. We're making our healthier version of this indulgent Chinese takeout classic without the typical breading or side of white rice. And even though the ingredient list is somewhat lengthy, this delicious dish is actually fairly easy to make.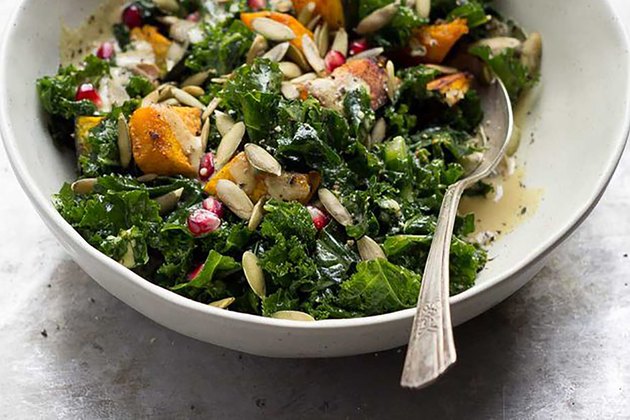 Wilted Kale Salad with Roasted Squash & Dijon Dressing
Gently roasted kale is wilted down and topped with a combination of hearty winter squash, bright sweet pomegranate seeds and crunchy pepitas, then drizzled with a flavorful maple dijon dressing. Now, this is a salad that will make your coworkers jealous.