Just because you're cutting carbs, that doesn't mean you can't enjoy your favorite comfort foods. Matter of fact, you can dine on bread and pizza while still sticking to a low-carb diet. But how?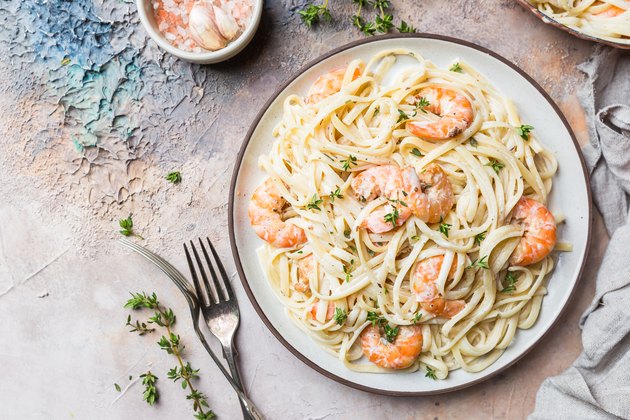 Cue the cauliflower. The ultimate carb substitute, this mild-tasting, vitamin-rich and versatile cruciferous veggie can simulate starchy staples like potatoes but with way fewer carbs (and calories) per serving.
So, whether you're ditching processed carbs or just want to sneak more veggies into your meals, these six creative cauliflower recipes will satisfy your starch cravings all while boosting your day's nutrition.
1. Cauliflower Mashed Potatoes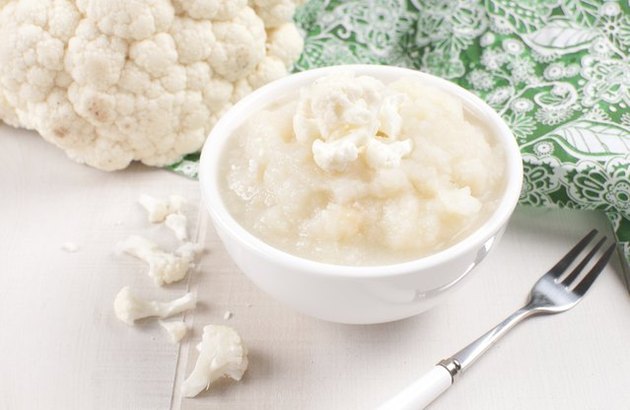 This cauliflower purée has all the buttery goodness of traditional mashed potatoes with about a third of the carbs. Plus, it's a cinch to make. Simply chop, steam and toss your cauliflower into a food processor. Want to save yourself a step and even more time? Buy pre-cut cauliflower florets instead.
2. Cauliflower Pancakes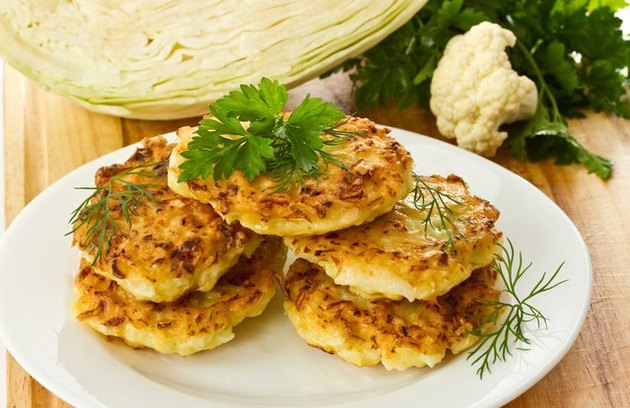 Think cauliflower and breakfast don't mix? Flip traditional flapjacks on their head with this cauliflower-based pancake recipe. Vitamin C-packed mashed cauliflower forms the base of the batter for these savory pancakes, which you can enjoy morning or night alike.
3. Cauliflower Alfredo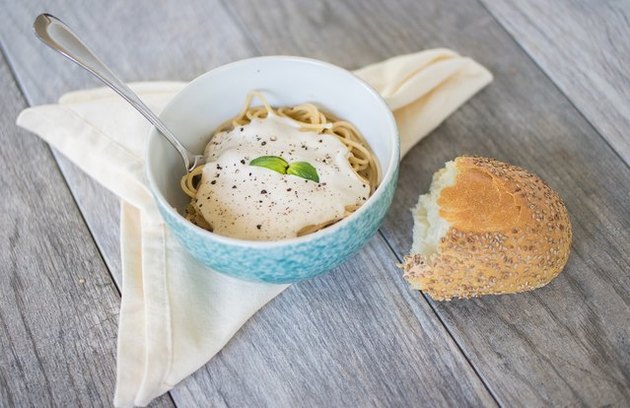 Swap out your traditional high-calorie alfredo sauce for this low-fat vegan twist made with cauliflower. It's so creamy, you'll barely be able to tell the difference. To keep starches to a minimum, forget the old-fashioned fettuccine noodles and toss the sauce over a low-carb pasta alternative made with chickpeas or hearts of palm.
4. Cauliflower Rice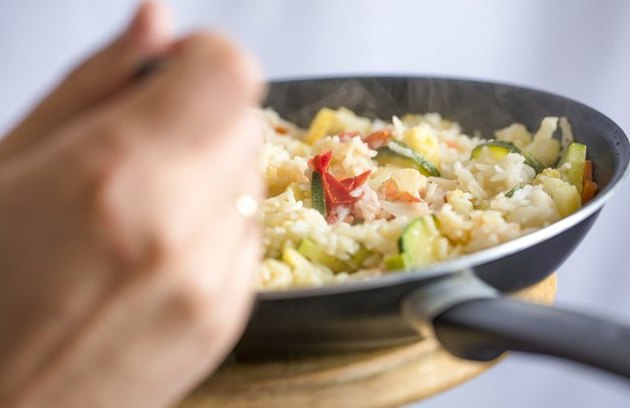 At 36 grams of carbs per quarter cup, white rice has six times the amount of carbs as this ground cauliflower substitute. Quick and simple, this recipe makes the perfect side dish to serve alongside your favorite protein. Choose tofu, seitan or tempeh for a complete, plant-based meal or go for a wild-caught salmon filet to add omega-3s to your day.
5. Cauliflower Bread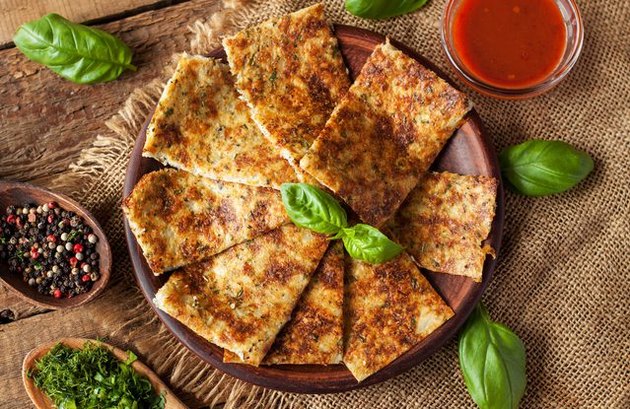 Mashed cauliflower substitutes for flour in this garlicky, cheesy take on bread. With just 5 grams of carbs per serving — and an impressive 7 grams of protein — you can dip into the breadbasket a few times without feeling a pang of guilt.
6. Cauliflower Pizza Crust