You know the drill for breakfast: Eggs, yogurt, bagel and lox, or oatmeal. There isn't too much variety for easy on-the-go meals. Yet, sometimes, you want something a bit outside the box — like pizza — to start your day.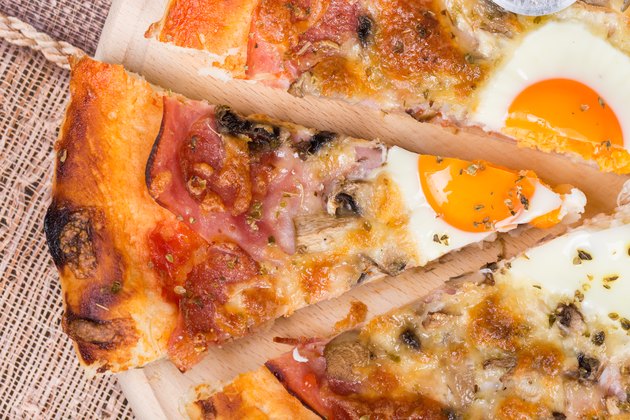 "Whole grains, fruits and veggies, protein and a source of healthy fat can all take shape on a delicious pizza, making it a great, filling and nutritious breakfast," says Maggie Michalczyk, RD. "Eggs on pizza are one of my favorite healthy options because they contain many essential vitamins and minerals plus highly bioavailable protein."
And this untraditional a.m. meal is pretty easy to whip up: "All you have to do is get creative with your ingredients and come in with an open mind to a new way to enjoy pizza," says Seattle-based registered dietitian Ginger Hultin, RD, spokesperson for the Academy of Nutrition and Dietetics.
Here are a few wholesome options to keep in mind when designing your breakfast pizza.
1. Pizza 'French Toast' Bruschetta
"Take french toast and pizza to the next level by combining them into one flavorful dish. Simple basil, olive oil and tomatoes add a savory element to this typically sweet breakfast classic, which helps cut down on added sugar," Hultin says. Plus, it takes just 20 minutes to make and offers 17 grams of filling protein.
2. Ricotta and Peach Flatbread Pizza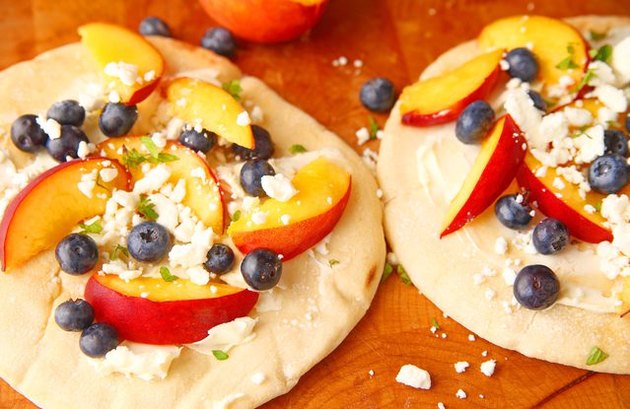 No-cook? That seems like the perfect busy-morning breakfast. "You can occasionally find ricotta on dinner pizza, but when you combine with fresh peaches and other sweet ingredients, it creates a perfect breakfast option," Hultin says. "Low-fat ricotta keeps it light in calories while honey and fresh thyme add complexity in flavor," she adds. Pistachios offer an unexpected crunch and filling healthy fat and fiber, too.
3. Kale and Wild Mushroom Flatbread Pizza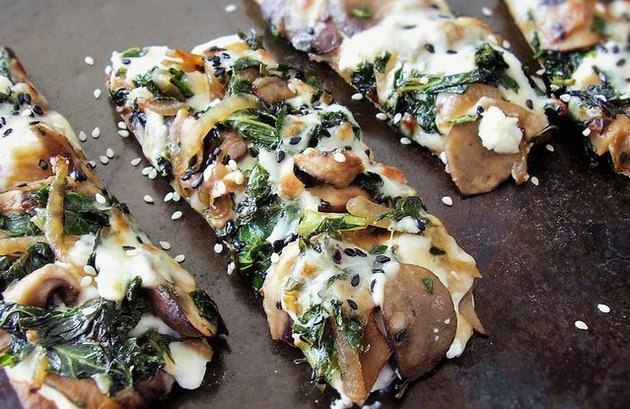 If a savory breakfast is your jam, this a.m. pie fills the void. "Fresh kale pairs perfectly with wild mushrooms and onion, brightened up with fresh rosemary. The base of this dish is a slice of whole-grain naan bread, so you don't need to worry about making dough from scratch," Hultin says. Plus, it takes just 30 minutes to make and boasts 23 grams of protein per serving.
4. Spicy Squash, Greens and Turkey Sausage Pizza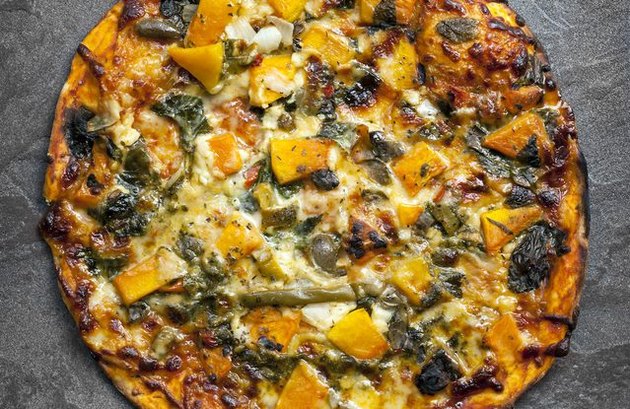 Opting for thin crust pizza lowers the carb count and this pie clocks in at just 23 grams of carbs per serving. "This breakfast pizza offers a lot of nutrient-dense ingredients including garlic, kale, onion and butternut squash," Hultin says. A touch of chili flakes add flavor, and the turkey sausage is a lean protein option that boosts satiety.
5. Watermelon Fruit Pizza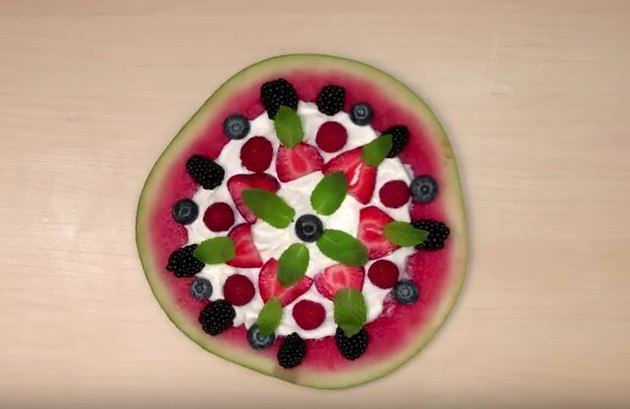 Watermelon is super hydrating so it's a great option to wake up to. "This watermelon fruit pizza is easy to make and packs vitamins, minerals and fiber from all of the fruit," says Michalczyk. Plus, it's fun and colorful and requires zero cooking time.
6. Gluten-Free Breakfast Pizza With Cinnamon Honey Drizzle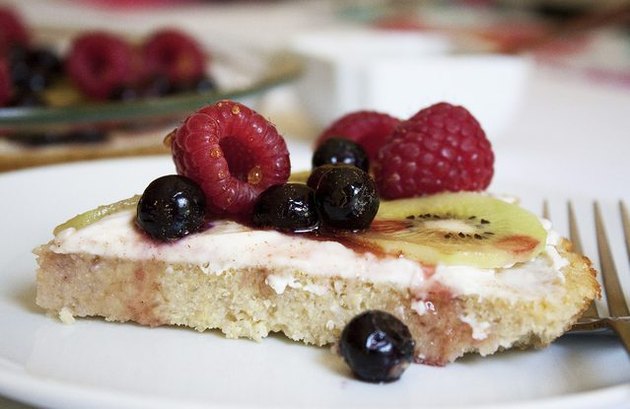 "A sweet take on breakfast pizza, this gluten-free pie has extra fiber from the millet, quinoa and fruit and a touch of sweetness from the honey and cinnamon," says Michalczyk. Ditch the cinnamon rolls and make this instead to stay fuller for longer with a boost of nutrition. This recipe calls for vegan cheese, but you can swap almond milk cheese for full-fat or low-fat dairy milk cheese like feta if you prefer.
7. Avocado Pizza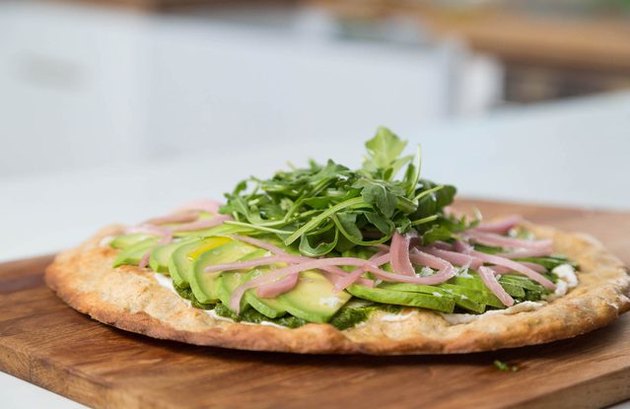 Enjoy your favorite green fruit on crust in just 15 minutes. "This avocado breakfast pizza is like an elevated version of avocado toast! Avocado is a good source of healthy fat, which helps with satiety and for our bodies to absorb fat-soluble vitamins," says Michalczyk. Avocados are also a good source of fiber, which will tide you over until lunchtime. Feel free to add some spice or nuts on top to complement the creaminess.
8. Brunch Pizza With Herb Scrambled Eggs