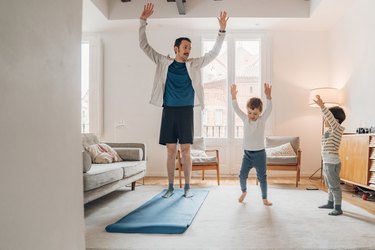 Whether it's winter break, a rainy day or quarantine, most parents would agree that it's hard to keep kids entertained while cooped up in the house, especially if you also want to stick to your daily fitness routine.
But including your kids in your workouts can be a positive way to relieve stress and some of that pent-up energy (for both of you!), says Erica Ziel, Pilates instructor and creator of Knocked-Up Fitness.
"Kids love doing what they see their parents doing, so inviting them to join for many will have them feeling beyond excited," Ziel says. "I hear this all the time from my students, that their little ones join in with them for their workouts — kids love it! If for nothing else than it creates joy for them, that's worth it right there."
Family workout videos are a great way to start. Videos are easy for nearly all ages to follow. Plus, they can be a great resource when you begin to build your own kid-friendly workouts. If the playground isn't an option and you're ready for a family sweat session, try these at-home workout videos.
1. Beachbody On Demand Kids & Family Collection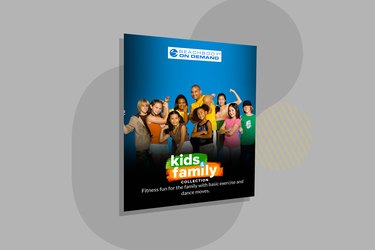 Beachbody offers an entire collection of family-friendly workout videos that you can stream on your computer. The collection features a variety of workout styles from hip-hop dance to strength exercise. These videos are guaranteed to have your kids sweating and ready for a well-deserved nap.
"Exercise can reduce stress for kids, burn off extra energy so they aren't climbing the walls, give them a a sense of accomplishment and keeps them healthy and strong," says Beachbody trainer Autumn Calabrese.
Beachbody is also great for the adults in the family, as a membership will give you access to hundreds of at-home workout and nutrition videos. And you can even choose from a variety of memberships, depending on how long you want to commit to the program.
2. Denise Austin's Fit Kids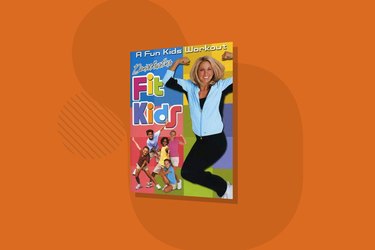 There's no time like the present to introduce your kids to the wonderful work of Denise Austin. She's an OG in the fitness and training world and has geared much of her work toward getting fit at any age.
Geared toward the pre-teen age, Austin's Fit Kids program is a mix of dance cardio, kick-boxing and traditional aerobics. This video also includes a strength and yoga segment, so you and your kids can enjoy a broad range of activities.
3. DanceX: Fun Dance & Exercise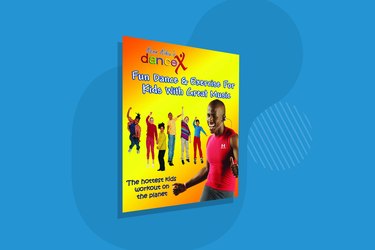 Kids embody the epitome of dancing like no one is watching, and now's the time to join them. The DanceX program is geared toward kids of all ages and coordination levels. And the video even offers more advanced modifications, giving mom and dad a challenge, too.
The exercises and dance moves performed activate the larger muscle groups, teaching your kids to move in a functional way. They'll even have the opportunity to hear music hits from around the world.
4. Kids' E.D.G.E. Workouts Karate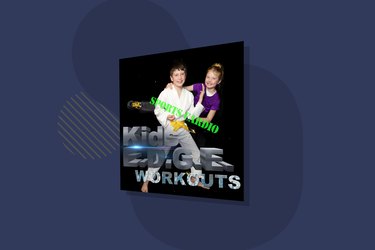 This E.D.G.E. workout is taught by a black-belt instructor, guiding kids through basic and accessible karate moves. The full-body series of short workouts will teach your kids how to kick, punch and block properly.
You can stream this workout on your computer through Amazon Prime, or if you're not a prime member, you can also buy the video through Amazon.
5. Cosmic Kids Yoga Adventures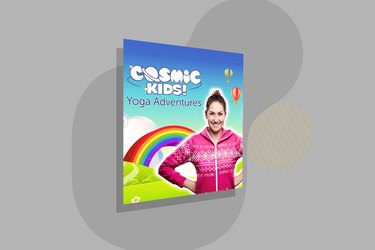 Yoga is an excellent workout to help your kids wind down or focus. Cosmic Kids Yoga — available through Amazon Prime — has 20 different videos, lasting about 15 to 20 minutes each. This series is a great way to help your kids learn strength and balance. The practice can also help younger kids practice and develop their concentration or focus.
Other Kid-Friendly Fitness Tips
Making fitness a fun experience is the biggest part of kid-friendly exercise. While the workout may be a little easy for you, enjoy the quality time you're spending with your children instead, Ziel says. After all, being a role model for your kids is priority number one.
"Know that the benefit of getting your kids involved in your workouts is that they get to see how you take care of your body and live a healthy lifestyle," Ziel says. "That says a lot and can help kids make movement a priority for them too."
If your kids get bored of repeating the same videos, tap into the creative side of your brain and make your own workout, Calabrese says. "The best thing is for kids to just move," she says. "So, you don't need to have a specific workout program. You can make up your own!"
Calabrese recommends adding a fun twist to common household objects. Grab a deck of cards and pick a few favorite exercises (ex. jumping jacks, squats and sit-ups). Flip a card in the deck and look at the number on the card. If the 5 of hearts shows up, do 5 jumping jacks. If the next card is the 10 of spades, perform 10 squats. The possibilities are endless!