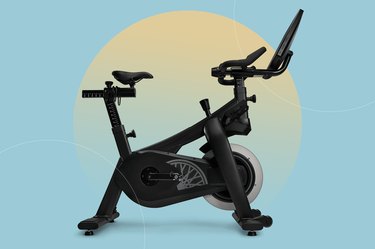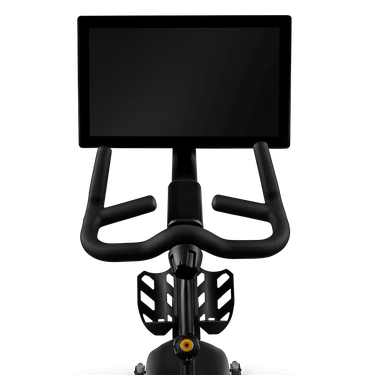 There's something intoxicating about SoulCycle — and to say that it's just an indoor cycling class is an understatement. The music is invigorating, the instructors bring a perfect balance of motivation and discipline to each ride and the ambiance is empowering to say the least.
But the absolute best part about a SoulCycle class? The bike. It rides smooth, adjusts easily and is surprisingly (shockingly?) gentle on my keister. And, fortunately, you can ride one outside the studio, thanks to the SoulCycle At-Home Bike.
Now, don't get me wrong, the energy of a class is a whole experience of its own. But clipping into an at-home Soul bike turns your living room into a personal studio. And buying my own SoulCycle At-Home Bike continues to be the best fitness investment I've ever made.
Let me explain... Before the COVID-19 pandemic, I spent a solid chunk of my time at spin class. I enjoy exercise in general, but the structure and community of a class really keep me motivated, especially after a busy day of work when my couch looked oh-so tempting.
When lockdown hit, though, my entire exercise routine was uprooted and it affected me more than I could have ever anticipated. I missed the feeling of a bike beneath my feet, I missed pedaling to a beat and, truthfully, I missed letting go and jamming out to my SoulCycle instructor's choreography. It was the perfect way to unwind.
So, like a lot of sweat lovers, I started looking for at-home fitness equipment. Dumbbells didn't feel right and a treadmill was way too big for my place. But when I found out SoulCycle sells their bikes online — and that they're small-space-friendly — it was a no-brainer.
The SoulCycle Experience, At Home
When I tell you that this bike brings a SoulCycle class to your home, I promise, I'm not exaggerating.
Not only does this stationary bike look sleek (honestly, it's like a piece of decor), it functions exactly like the bikes I've always loved riding in class. The seat and handlebars are easy to adjust to fit my body and the the double water bottle holder is ideal for my phone, free weights and H2O.
But I'd have to say, my favorite part of the SoulCycle At-Home Bike is its virtual classes. They stream on the bike's screen via the Equinox app — and are every bit as good as in-person rides.
Membership for the app is $40 per month, but that's about the price of a single in-studio SoulCycle class. And, with it, I get full access to SoulCycles huge library of on-demand videos. Translation: Unlimited classes, all the time! Plus, through the app, I can choose to take classes in whatever length I want. The app also offers Pilates and high-intensity interval training classes, so you get workout variety, too.
Recently, SoulCycle even introduced live classes. Sometimes, when I really want to get in the groove, I dim the lights, light a candle and toss on some noise-cancelling headphones before hopping into a real-time session.
Get the SoulCycle At-Home Bike for $600 Off
Despite all the many marvelous things about this bike (I could go on and on), it's a bit of an investment at $2,500.
Plus, you even get free shipping, a 1-year warranty and financing options with a pretty low interest rate. And if you don't love your bike (but how couldn't you!?), you can return it any time during your 30-day trial.
So, if you've been on the fence about an indoor bike, looking to up your at-home fitness game or just want to get into a new exercise routine, now's the time to click — you've got nothing to lose! See you in class!