If you are tired of trying to cover or hide age spots, over-pigmented skin spots or too many freckles, skin care specialists at Kojic Acid.org recommend Kojic acid creams. They are all combinations of kojic acid mixed with a variety of vitamins and recognized skin-care chemicals. Kojic acid treatment originated in Japan in 1989 to replace hydroquinone, which has been linked to some cancers.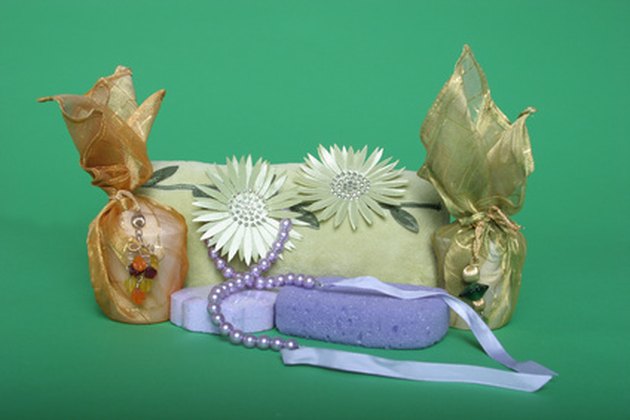 Ingredients
Kojic Acid.org cosmetologists describe various combinations of kojic acid with agents designed for additional levels of skin care. You should select among the many marketed brands by searching for key ingredients best for your skin type and needs. If you want a kojic acid product designed to add an anti-aging benefit to lightening, look for lactic acid, also called alpha-hydroxy, among the ingredients. This provides a mild exfoliation.
You can look for vitamin A, recognized for cell growth and renewal, and vitamin E, a moisturizing agent. These additions to the cream are designed to prevent or relieve skin irritation that some users have noticed when using kojic acid products.
Retinol and vitamin C are combined with kojic acid and glycolic acid in some creams. Your darkest spots are targeted by the glycolic acid, which is said to help to develop brighter new skin on the surface.
Application
You will need to apply kojic acid creams regularly for a long period of time. Be sure to test various creams on small areas before committing to a long-term course of treatment. Select a product with the skin protective ingredients best for you. A March 2009 Mayo Clinic report recognizes kojic acid as effective if applied over several weeks or months. Application should include thoroughly massaging it onto your skin. Scientists attribute its lightening power is to penetration of the outer skin layer, the dermis, and its ability to reach the deeper pigmented zones.
SkinWhitening specialists warn that skin treated with a kojic acid cream must be protected between applications with a high quality sun-block cream or lotion.
Action
Skin care specialists at SkinWhitening.org say that Kojic acid was discovered in certain Japanese mushrooms. Kojic acid was found able to reduce or interfere with the development of melanin pigment in the dark spots on your skin. Melanin production in your skin requires the action of an amino acid called tyrosine and an enzyme called tyrosinase. Kojic acid sabotages this bit of biochemistry to lighten melanin spots.
Mayo Clinic skin care specialists warn that some age spots may be more serious, possibly even cancerous. Before engaging in skin spot lightening, show your doctor the spots you want to treat.