The frustrating sensation of itching can drive a person crazy, particularly when it affects a large area of your body or has been going on for a while. Although some treatments for itchy skin or an itchy scalp require a prescription from a doctor, first line remedies should be at-home treatments such as an itch-soothing moisturizer or cream, an oatmeal bath or a cold compress.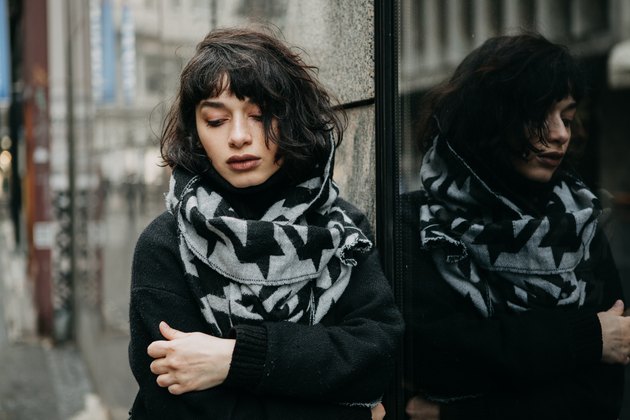 Causes of Itchy Skin and Scalp
The causes behind itchy skin and scalp range from minor reactions to more pressing concerns that require a doctor's attention.
Skin conditions: Dandruff, eczema, dermatitis, psoriasis or simply dry skin

Allergic reactions: Food allergies, medication allergies, bug bites, seasonal allergies/pollen
Parasites: Pinworms, lice, scabies
Diseases: Certain cancers, diabetes, shingles, or liver, kidney and thyroid diseases
It's more likely that your itching is caused by dry skin or an allergic reaction than a disease. However, a doctor can help rule out a serious health condition if significant itchiness on your scalp or skin concerns you.
How to Treat an Itch
1. Apply a Soothing Cream
The first step to treating itchy skin is using a fragrance-free, hypoallergenic moisturizer daily. Fragrances in beauty products such as lotions can make the skin feel itchy, and even those that are labeled "unscented" could have irritating chemicals.
Apply the lotion three to four times a day, particularly right after you get out of a bath or shower. The National Eczema Association recommends applying moisturizer within 3 minutes of getting out of the water.
If standard moisturizers aren't providing much relief, try a nonprescription corticosteroid cream—1 percent hydrocortisone skin cream is available over the counter—calamine lotion or a cream that contains menthol or capsaicin. For a little extra itch-fighting power, keep the lotion in the refrigerator.
An oatmeal bath can soothe itchy skin, but you don't want to use the breakfast cereal that's in your pantry—at least, not in its current form. Colloidal oatmeal forms a protective barrier around your skin, which locks in moisture and curbs inflammation.
You can make your own colloidal oatmeal by grinding whole, uncooked oats in a food processor or blender until they're the consistency of a fine powder. Add a tablespoon of the powder to a glass of water, and once the water turns to a milky-white color, they're ready to be used in an itch-busting bath. You can also buy colloidal oatmeal that's already in a powder form.
To take an oatmeal bath, add 1 cup of powder to running water. However, make sure the bath isn't too hot. Scalding water, as well as bathing too often, can dry out the skin, which can make itching worse.
If you have itchy skin due to a bug bite or similar affliction, the American Academy of Dermatology recommends applying an ice pack or cold, wet cloth to the skin. Keep it on the itchy area for 5 to 10 minutes until the itchiness has lessened.
If a bug bite has become not only itchy but also painful, Seattle Children's Hospital suggests soaking a cotton ball in a solution made from baking soda and water and rubbing it on the bite for 15 to 20 minutes.
Certain itchy conditions, such as scalp ringworm or psoriasis, will require prescription medication to treat properly. Even seemingly minor itchiness should be checked out by a dermatologist who specializes in skin conditions. This should happen especially if it lasts longer than two weeks, if it causes problems with sleeping or in your daily routine, if it comes on suddenly without a logical explanation or if the itching is affecting your entire body.