Extra is a sugar-free gum made by Wrigley. People all over the world chew Wrigley's Extra to enjoy the combination of texture and taste produced by its ingredients. Wrigley's Extra lists the ingredients it uses to make the gum on its website. Gum base, sweeteners, softeners and bulking agents, and flavorings all comprise this gum.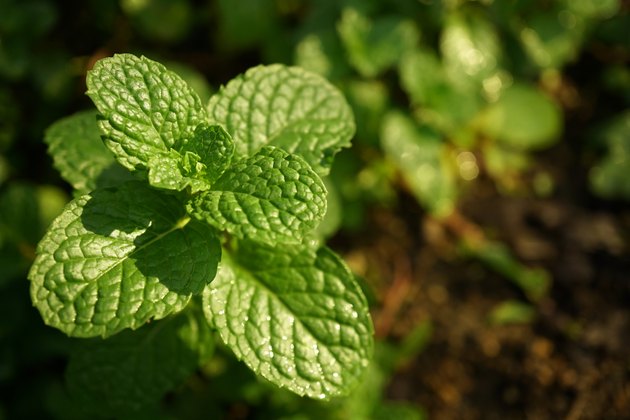 Gum Base
Wrigley's Extra contains a man-made gum base, produced by chemicals. According to its website, the purpose of this base is to bind the ingredients together in a pleasurable texture. Gum Base Company, one of the largest suppliers of gum base in the world, explains that gum base is a non-reactive substance without any nutrients that combines elastomers, resins, plasticizers, fillers and antioxidants to create a chewiness for flavors to stick to.
Sweeteners
While original Wrigley's was sweetened with real sugars extracted from plants, Wrigley's Extra was specially designed to be sugar-free and therefore contains artificial sweeteners instead of sugars. One of the main sweeteners used in this gum is Acesulfame K. According to Center for Science in the Public Interest, Acesulfame K contains the chemical methylene chloride, which has been proven to cause cancer in humans, along with milder symptoms such as headache and nausea. There is some controversy over the results of studies that show these negative effects of Acesulfame K.
Another controversial chemical used to sweeten Wrigley's Extra is aspartame. An article in the Washington Post, titled "Aspartame Approval & The Soft Drink Industry Aspartame Controversy" details the similar circumstance of aspartame, which has also been found to cause cancer in some studies but is also believed to need further research.
Softeners and Bulking Agents
In addition to gum base and sweeteners, Wrigley's Extra Gum also contains softeners and bulking agents. These include ingredients such as maltitol, soribitol, xylitol and glycerin. These chemicals help the gum maintain the correct density. They are responsible for making the gum soft and flexible so you can chew it, and make sure it does not soak up too much moisture.
Flavorings
Wrigley's Extra Gum comes in many different mint flavors, including Spearmint, Peppermint, Winterfresh, Classic and Supermint. The mint flavor comes from mint oil, obtained from the leaves of the mint plant, which grows in the Mid-and Northwest United States. Spearmint and peppermint oils distilled from these plants may be combined with a variety of fruit and spice flavors before it is put into the gum. Wrigley's Extra also comes in fruit flavors, such as Strawberry Banana, Berry Smoothie, Sweet Watermelon and Berry Pearadise.