Human Papillomavirus, or HPV, is the cause of warts on the skin. The Mayo Clinic reports that more than 100 HPV strains exist. Most common are those types spread through sexual contact, which includes about 30 strains. Although the names of all of the strains aren't well known, HPV can be categorized into three types: non-genital, low-risk genital and high-risk genital strains.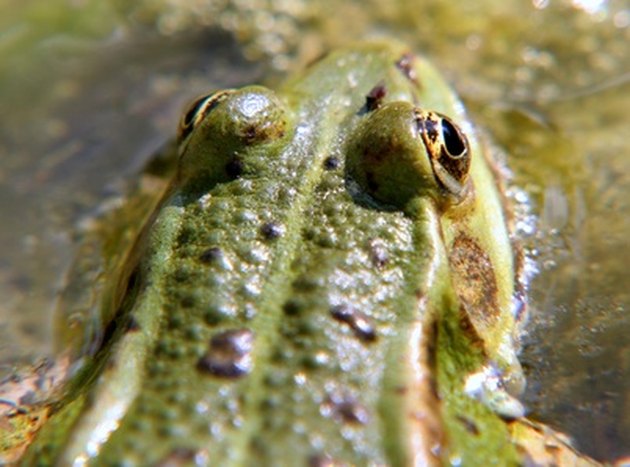 Non-Genital Strains
Excluding the genital area, inside the mouth or throat, in or around the anus, warts on the body are caused by a number of HPV strains. Stanford University lists HPV Types 2 and 7 as the causes of common warts, Types 1, 2 and 4 for plantar warts, and Types 3 and 10 for flat cutaneous warts. These types of warts are generally small, smooth or grainy, and can appear individually or in clusters.
A small number of HPV strains--most commonly Types 5 and 8--cause epidermodysplasia verruciformis. Also known as Lewandowsky-Lutz dysplasia or Lutz-Lewandowsky epidermodysplasia verruciformis, this rare genetic skin disorder is characterized by susceptibility to HPVs of the skin. It's associated with a high risk for developing squamous cell carcinoma, a type of skin cancer, according to the Dermatology Online Journal. Epidermodysplasia verruciformis causes scaly macules and papules to grow, particularly on the hands and feet.
Low-Risk Genital Strains
Low-risk genital HPV strains are those considered to cause low-risk problems, be asymptomatic, or to cause low-grade cervical changes such as mild dysplasia. The only visible symptom of of low-risk genital HPV strains is genital warts. Rutgers University reports that genital warts are usually caused by strains 6 and 11, although HPV types 42, 43 and 44 are also known causes.
High-Risk Genital Strains
High-risk HPV strains are those known to cause cervical or genital cancers, and in some cases, oral and throat cancers. Rutgers University reports that the two most prevalent types are 16 and 18, which are seen in most cases of cervical cancer. Strains HPV 31, 33, 35, 39, 45, 51, 52, 56, 58, 59 and 68 are also associated with intraepithelial neoplasia, a type of carcinoma and precursor to cancers of the anus, mouth, throat, penis, prostate, cervix, vagina and vulva.