Warts are small flat or raised skin growths that can appear on many parts of your body. They're most commonly seen on the hands, bottoms of the feet (plantar warts), face, legs or genital area. While warts aren't usually harmful, getting rid of them can be hard. To heal them, many people turn to home remedies and supplements.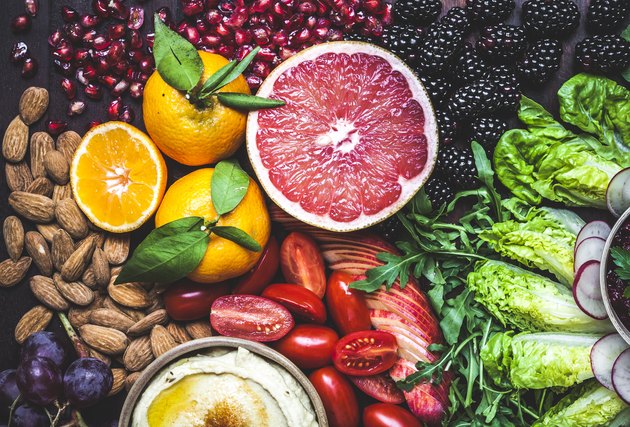 What Causes Warts?
Warts are caused by a virus called human papillomavirus (HPV). They're contagious and can be spread by physical contact or by sharing something that came in contact with the wart, like a towel or a razor. However, not everyone who comes in contact with warts will develop them.
Some people are more likely than others to catch HPV. People who have a compromised immune system are at higher risk. It's also easier to get warts if you have an open cut or sore on your skin that comes into contact with the virus. If you have warts, you can spread them to other parts of your body.
Vitamins and Supplements for Warts
Most of the time, warts clear up on their own, but it may take up to a year or two. Because there's no cure for HPV, taking a vitamin or supplement won't cure your case of warts. However, using certain supplements for warts may help them disappear faster.
There is some research on vitamin A for warts. Vitamin A is involved in both immune function and skin health. Retinoids are compounds made from vitamin A that are helpful for treating various skin conditions, including warts. Research on vitamin A reported in Podiatry Today has found that the retinoid medications isotretinoin and acitretin can be useful in treating warts.
Another potentially promising treatment for warts is vitamin D. A 2015 study published in the Journal of Cutaneous Medicine and Surgery examined the use of Vitamin D for plantar warts. Researchers noted that 80 percent of the cases completely resolved when the warts were injected with vitamin D. Some people also use zinc for warts, and some holistic practitioners think that applying a topical zinc solution for warts may be helpful, but research on using zinc for warts is mixed.
Other Remedies for Warts
In addition to vitamins and supplements for warts, some people swear by home remedies. These include apple cider vinegar, tea tree oil and garlic ointment applied to the wart until it disappears. Medical professionals point out that there is no good research to support these remedies. Although they seem to work for some people, it's difficult to say whether the wart clears up on its own or as a result of the home remedy.
Since most warts eventually clear up on their own, treatment may not be necessary. If you want to try to treat it yourself, you'll find that there are many over-the-counter wart-removal products. If a wart is painful or refuses to go away, ask your dermatologist about medical treatments. These include cryotherapy, which freezes away the wart, laser treatment or various topical medicines that cause the wart to blister or peel away.
How to Prevent Warts
When it comes to managing warts, prevention is your best strategy. Getting enough sleep and eating a balanced diet with lots of colorful fruits and vegetables will strengthen your immune system so it can fight off the virus before it settles in your body. Adding supplements like a daily multivitamin and a probiotic may also help to boost your immune system.
Most important, try to avoid coming in contact with the virus that causes warts. Make sure you don't share towels, washcloths or razors, and always wear sandals or flip-flops in a public shower or locker room. If you have a wart, make sure you cover it so you don't spread it to someone else.