Warts are small growths appearing singly or in clusters on various surfaces of the body. Common warts, plantar warts and genital warts are all caused by the human papillomavirus, or HPV. Regardless of the type of wart, there are several vitamins that may help kill the virus and heal the affected area. The following dosages have been recommended for adults by certified nutritionist Phyllis Balch in her book, "Prescription for Nutritional Healing." Be sure to check with a qualified health-care professional before attempting high-dose supplementation with vitamins.
Vitamin C with Bioflavonoids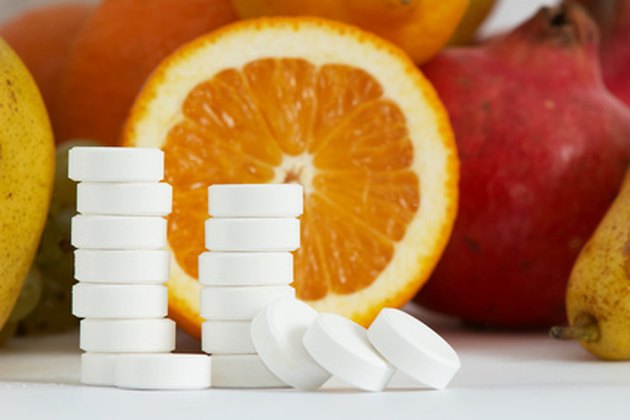 Part of the reason why Vitamin C is recommended during cold and flu season is its strong antiviral capacity. Supplementing with 4,000 to 10,000 mg daily in divided doses can help bolster the immune system, specifically promoting antiviral activity. Choose vitamin C with additional bioflavonoids for best results. Consult your physician before taking high doses of vitamin C.
Vitamin A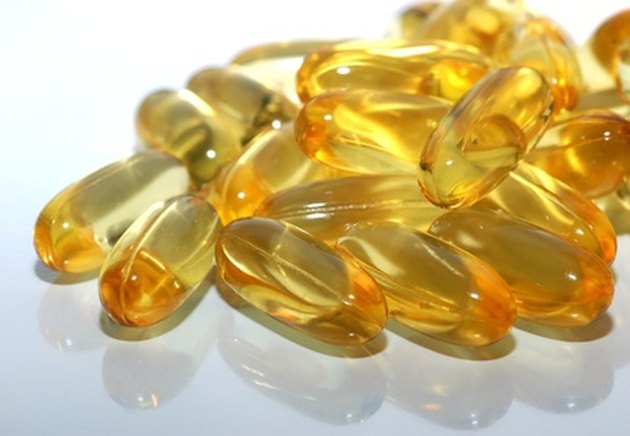 Vitamin A is essential for healthy skin and epithelial membranes. Balch recommends supplementing with a form of vitamin A containing mixed carotenoids at 100,000 IU daily for one month. Reduce vitamin A intake to 50,000 for the second month, 25,000 IU for the third month or until warts disappear. Be aware that vitamin A in high doses can be toxic so use caution when supplementing. For those who prefer a topical treatment, chiropractor and acupuncturist Dr. Ben Kim suggests taking Vitamin A gel-caps, pricking them with a pin, and applying the oil to the warts every night at bedtime. Do not exceed 10,000 IU per day orally or topically if pregnant. Consult your doctor before taking high doses of vitamin A.
Vitamin E
Vitamin E is a potent antioxidant that promotes tissue repair and healing. It is also known to improve circulation, which can help transport antiviral nutrients to the affected area. Balch suggests 200 IU daily, applied directly to the wart. If vitamin E emulsion or cream cannot be found, use a pin to prick open vitamin E capsules and apply the oil. Again, seek your doctor's advice before taking vitamin E.