Boric acid, also known commercially as Borax, can be used to help clear up acne and acne scars. Cosmeticsinfo.org states that boric acid contains antibacterial properties. Boric acid helps to reduce bacteria located on the skin and inside of acne pustules. Controlling the amount of acne on the face will reduce the amount of scar tissue that results. In addition to clearing the skin with boric acid, you should take great care to not pick acne pimples, which can lead to facial scarring.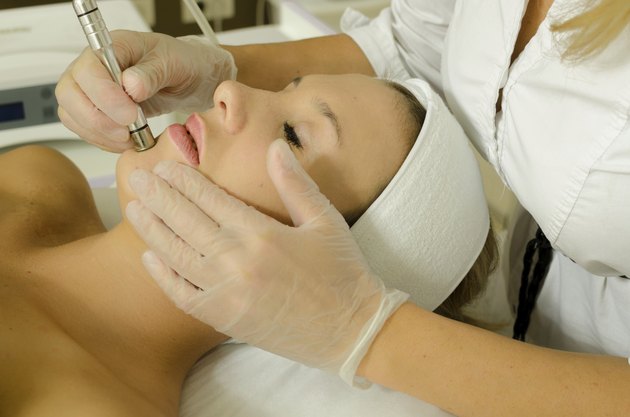 Step 1
Combine glycerin, water and 1/2 tsp. boric acid together to form a paste.
Step 2
Apply the paste directly to the areas of the face, chest or back where you suffer from acne and have scarring.
Step 3
Allow the boric acid mask to dry on the skin undisturbed. When the mask has dried and started to flake, remove the boric acid with warm water.
Step 4
Things You'll Need
1 cup filtered water

1 tsp. glycerin
Tip
Discontinue use if you experience redness, a rash or itchy skin.