The power of the pubococcygeus, or PC, muscle is crucial for efficient genital functioning in every man and woman. Should this part of the body become impaired, it will partially lose its ability to operate -- as any other muscle would. Urinary incontinence is one problem associated with a weak PC muscle. While developing most muscles in the human body requires the use of expensive training equipment and nutritional supplements to be truly worthwhile, this is not always the case. Quickly improving the PC muscle's strength, coupled with its general ability to function, costs no money whatsoever and is extremely straightforward.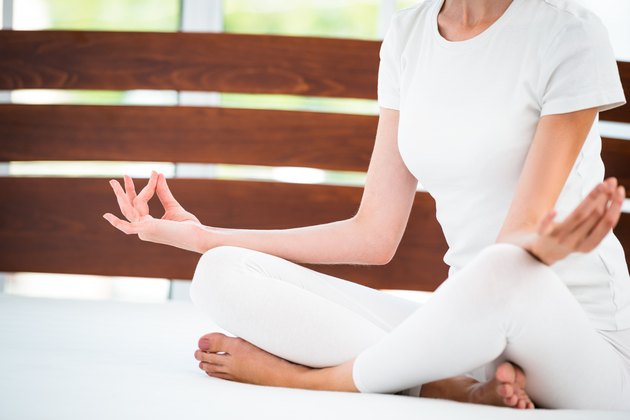 Step 1
Identify where the PC muscle is located. Its visibility is extremely limited, so the best way to find it is by touch. When urinating, restrict the volume of urine for a second and feel just above the rectal area. The muscle used to control the flow is the correct one.
Step 2
Clench the PC muscle for 10 counts, release for 10 counts, three to five times per day. Do this to its fullest extent every time -- don't merely tighten partially. As with exercising any other muscle in the human body, you must truly exert it to create pronounced development. It is not at all unusual to feel slightly out of breath after completing a powerful session of training this muscle.
Step 3
Count up to 10 repetitions. This is suitable for the very start of your routine. However, to expedite the strengthening of the PC muscle, adding to the number of contractions on a daily basis will be necessary. Use your own personal discretion for this, as everyone's muscle is likely to be at varying levels of strength by default. Also, experiment with actually holding the contraction for several seconds at a time, instead of instantly releasing it.
Step 4
Intensify the exercise more and more each day if you are unhappy with the progress you are observing. The PC muscle can be developed quickly, but only when a very strict routine is adhered to. Allow ample rest time as needed, but remain very dedicated at all times. If you do so, it will be possible to significantly strengthen your PC muscle within only a few weeks.