Herpes is an infection caused by the herpes simplex virus. It can manifest itself as herpes simplex type 1, which usually results in an infection of the lips or mouth. It can also present as herpes simplex type 2, which usually results in infection of the genital region. Symptoms of herpes commonly resemble those present in other conditions. Therefore, specific herpes testing is necessary to secure a definitive herpes diagnosis.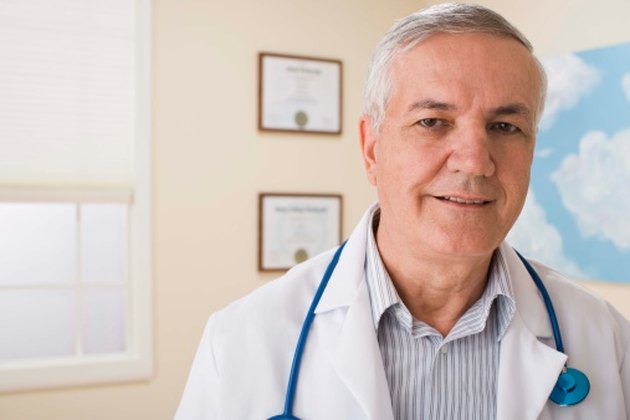 Canker Sore
Canker sores are commonly mistaken for herpes simplex virus type 1. The small lesions of canker sores, also known as aphthous ulcers, form inside the mouth and on soft tissues. This differs from HSV-1 that usually develops on hard tissues of the mouth and on the vermilion border of lips. Lesions of both conditions have a similar appearance, and both herpes and aphthous outbreaks are usually preceded by a few days of tingling in the affected area. According to MayoClinic.com, experts have not yet determined an exact cause of canker sores, but they are not caused by the herpes virus, and they are not contagious.
Yeast Infection
Yeast infections are caused by the Candida albicans fungus. A small amount of Candida is a part of the normal vaginal flora, but an infection occurs when the normal balance of microorganisms is disturbed. The pain and itching associated with genital herpes often mimics that of a yeast infection. Herpes infections sometimes occur inside the vagina or on the cervix, leaving blisters and ulcers out of sight. The oozing from ruptured herpetic blisters can be mistaken for the vaginal discharge of a yeast infection. Vaginal blisters of herpes and vaginal plaques of a yeast infection can result in painful urination.
Genital Warts
Genital warts may be mistaken for genital herpes. Genital herpes is caused by the herpes simplex virus, while genital warts result from infection with the human papilloma virus. Both conditions result in lesions of the genital area. While herpes infections produce blisters or vesicles, genital warts are flesh-colored bumps. However, these lesions are sometimes similar in appearance, leading to confusion. Pain and discomfort of the genital area is a hallmark of both diseases. According to MayoClinic.com, 30 percent of genital wart infections will resolve without treatment. However, like herpes, the virus remains in the body indefinitely, and occasional outbreaks can occur.