Warts are small lesions in the top layer of the skin caused by strains of the human papillomavirus. The flesh- or pink-colored growths commonly appear on hands and feet but may also grow on your face. While warts often disappear over time, facial warts can spread and become embarrassing, bothersome and painful. Knowing what you can do to treat the warts will help prevent spread of the lesions to other areas of your body and ensure they do not reoccur.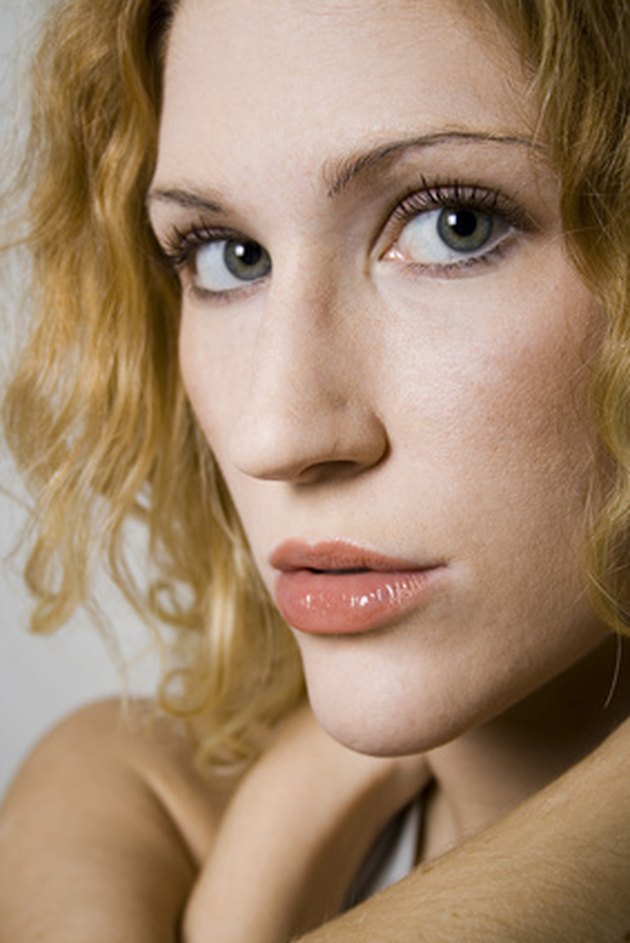 Types
No single wart treatment is fully effective in treating warts in everyone, according to J.C. Sterling and colleagues in a January 2001 article in the "British Journal of Dermatology." A number of treatment options exist and are often combined to treat facial warts.
Cryotherapy, a procedure that involves freezing a wart with liquid nitrogen to destroy the wart tissue, is commonly used. Alternatively, laser therapy or a retinoid cream or oral medication, which interferes with the growth of the wart, are also successful in treating facial warts. Additional options include surgically removing the wart, burning it off in a process known as electrosurgery, chemical treatments containing salicylic acid or cantharidin mixtures, or immunotherapy treatments. Immunotherapy treatments inject medication into the body to prompt an allergic reaction to reject the wart and prevent further growth.
Risks
Each treatment has its own risks and when removing a wart from your face, consider the risk of scarring. Scarring is a concern if you choose to surgically remove the wart or use a laser to destroy it. According to Family Doctor, these treatments are normally a last line of treatment when other options have been unsuccessful. Other risks from treatment include burning, blistering and nerve damage.
Effectiveness
The effectiveness of facial wart treatments varies depending on the treatment option. In general, the average success rate of a wart treatment is 60 percent to 70 percent, according to the "British Journal of Dermatology." For cryotherapy, about 70 percent of warts disappear after three to four months of treatment, while chemical treatments are equally effective, DermNet NZ says. Retinoids are 85 percent effective and removing or burning off of the wart is 65 percent to 85 percent successful.
Complications
As fast as old warts disappear, another wart appears soon after, the Mayo Clinic cautions. Before treatment, the old wart infects the surrounding skin by releasing the virus into the area. As the original wart dies, another is already growing, allowing the wart to spread and making treatment difficult, the American Academy of Dermatology warns. Scarring from treatment can also cause keloids, an irregularly shaped growth that forms from scar tissue after your wart is removed, Medline Plus notes.
Warning
Never attempt to treat a facial wart without consulting your doctor. Many of the over-the-counter medications such as those containing salicylic acid contain ingredients that can damage the skin, Teens Health advises.
Is This an Emergency?
If you are experiencing serious medical symptoms, seek emergency treatment immediately.