Chest congestion is the accumulation of fluid and mucus in the lungs. People with congestion may experience coughing, wheezing and difficulty breathing. According to FamilyDoctor.org, chest congestion and cough are common cold and flu symptoms. Infections, such as bronchitis and sinusitis, can also cause chest congestion. Those with persistent chest congestion should consult a physician to rule out a serious illness or infection. There are also several home remedies that can relieve congestion and you can use them alone or with doctor-prescribed medication.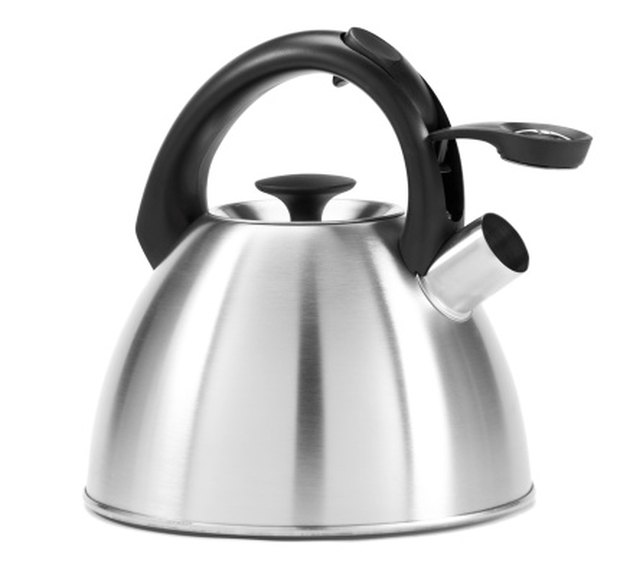 Chest-Clearing Steam
Step 1
Boil water in a kettle. Gather the rest of your ingredients while the kettle is heating.
Step 2
Add 5 drops of eucalyptus oil, 3 drops of peppermint and 2 drops of rosemary essential oil to the large ceramic bowl. Use a separate eye dropper for each oil. If the bottles have dropper tops, you can dispense the oils directly from the bottles.
Step 3
Pour the boiling water over the oils in the bowl. Gently swirl the bowl to blend the oils.
Step 4
Cover your head with a large bath towel, lean over the bowl and breathe deeply. Stay over the bowl for at least ten minutes.
Decongestant Salve
Step 1
Measure 1/4 cup coconut oil into a heat-safe measuring cup. Heat the oil, on medium, in the microwave until completely melted.
Step 2
Add 1 tbsp. olive oil to the melted coconut oil. Mix the oils with a popsicle stick.
Step 3
Add 8 drops of eucalyptus oil, 5 drops of peppermint and 3 drops of camphor essential oil to the oil mix. Use a separate eye dropper for each oil. Stir the essential oil mixture with the popsicle stick.
Step 4
Pour the oil mixture into a 6-oz. cosmetic jar, or a small round plastic storage container. Cover the container and let the oil mixture harden in the refrigerator for 1 hour.
Step 5
Apply the salve to your chest and neck before bed. Store the salve in a cool, dry place for up to six months.
Things You'll Need
Tea kettle

Three eye droppers (optional)

Eucalyptus essential oil

Peppermint essential oil

Rosemary essential oil

Large ceramic bowl

Boiling water

Bath towel

Heat-safe measuring cup

1/4 c coconut oil

1 Tbsp olive oil

Popsicle stick

Three eye droppers (optional)

Eucalyptus essential oil

Peppermint essential oil

Camphor essential oil

6-oz. cosmetic jar with lid or small round plastic storage bowl