Although a mild swelling of your fingers may be nothing more than a temporary nuisance, severe finger swelling may be a disabling condition. Infections or a buildup of fluid are common causes of swelling in the fingers. When swelling in your fingers is present for a significant period of time, continues to worsen or has no obvious cause -- such as an injury or insect bite -- see your physician as soon as possible to determine the underlying cause and begin treatment.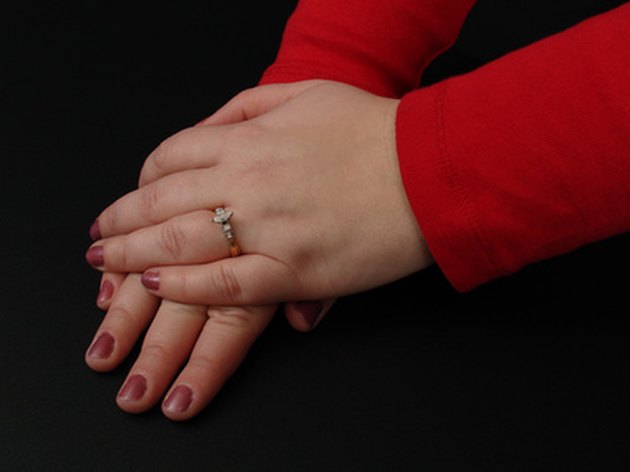 Dislocation
A dislocation of any of the joints in the fingers may cause temporary, yet severe swelling. The affected fingers may also appear deformed and become immobile.
Lymphedema
Although lymphedema has several causes, the signs and symptoms are the same. Tight-feeling skin; decreased mobility of the hands, wrists or ankles; and persistent swelling may occur. Primary lymphedema may be present from birth and is usually due to some type of vascular anomaly. Secondary lymphedema may result from radiation, infection, trauma or surgery -- particularly surgery to remove the lymph nodes.
Preeclampsia
Preeclampsia occurs in 5 to 8 percent of all pregnancies, according to the Preeclampsia Foundation. Onset is normally 20 weeks or more into the pregnancy, at which time it may progress rapidly. Swelling -- particularly in the arms, legs, feet, hands and fingers -- weight gain, headaches and vision problems are hallmarks of the condition. Preeclampsia may be the result of many factors, making proper prenatal care imperative. If not treated quickly, preeclampsia may result in impaired kidney or liver function, stroke, pulmonary edema, seizures and even death to either the mother or baby.
Edema
Edema is a fluid buildup under the skin that may affect the feet, ankles, legs, face or hands. The condition has many causes, including abnormally high sodium consumption, a medication side effect, congestive heart failure and liver or kidney disease. No cure is available for edema; however, taking diuretics may help alleviate the swelling.
Infection
An infection on the wrist, hand or fingers may cause swelling, depending on the severity of the infection. The skin may also feel hot to the touch and may be painful. Infections continue to get worse if not treated with antibiotic creams or pills.
Is This an Emergency?
If you are experiencing serious medical symptoms, seek emergency treatment immediately.