Snow crabs are one of the more environmentally friendly seafood choices, according to the Monterey Bay Aquarium Seafood Watch. These crabs also provide a number of essential nutrients, including selenium, copper, zinc, phosphorus, magnesium, iron, niacin, riboflavin and vitamins B-12 and C. You'd be better off sticking to a 3-ounce serving of snow crab than eating a whole pound, however, especially if you're watching your caloric intake.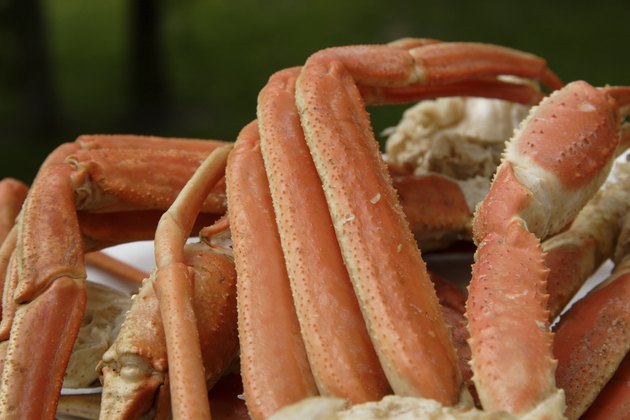 Crab Calorie Comparisons
A 3-ounce serving of snow crab cooked in moist heat has just 98 calories. Eat a pound instead, and you'll be consuming about 522 calories. Some other types of crab are lower in calories. For example, a 3-ounce serving of Alaska king crab has 82 calories, and the same amount of blue crab has 71 calories. This is for plain crab; if you dip it in butter as you eat it, you'll add 100 calories per tablespoon of butter used.